From the 1st of April to the 15th of October
surface 3,2 Ha
90 pitches and 8 rentals
(Français) Aquarev, camping 3 étoiles, base de loisir familiale
Created in 2012, our campsite in Loudéac welcomes you for your family, sports and convivial holidays. Come in and enjoy many games and many out-of-the-ordianry activities that the leisure centre AQUAREV offers. Tennis, football, fishing, archery but slides, water games, pyramid-shaped nets and zip-line too: there something for everyone, young and old alike.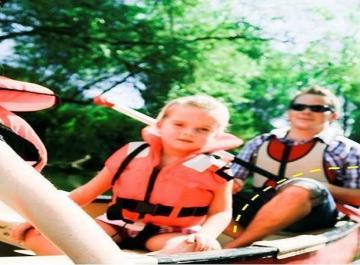 Booking anticipated, reduced price!
You planned on spending your holidays at one of our campsites, or you just wish to escape for a week-end? Don't wait any longer! New in 2017: book more than 3 months in advance and benefit from a 10% discount on your booking (applicable on pitches and cottages). [...]
Sports and Leisure
Fitness circuit :  a fitness circuit is available all around the Aquarev parK
Library: at the campsite, loan and exchange of books.
Children
Children's playground area: slides, swing, sandpit… Eveeryhting for the children's entertainment.
Hygiene and comfort
Motorhome service area: Fill up with fresh water and drain waste etc
Laudromat: washing machine and tumbler dryer available on site.
Sanitary:  sanitary block with baby washroom
Our services
Activities: We propose a programme of activities for the whole family, all along July and August!
The Internet: the Wi-Fi is available everywhere in the campsite (paying service).
Access for the disabled: The campsite proposes the equipment needed by the people with reduced mobility.
Access for the disabled: The campsite proposes the equipment needed by the people with reduced mobility.
Security: There are overnight rounds all the season long.
Mini-Market: In case you have forgotten to buy salt, our convenient mini-market will help you get the minor day-to-day essentials!
Ice-creams and drinks: Do you feel like quenching your thirst? We serve various ice-creams and drinks.
Bread and Pastry: All along the season, we make it possible for you to order fresh bread and pastry that have to be collected at the reception.
Baby Kit: It is not always easy to go on holidays with your baby's bed, high chair or pushchair. That is why you can rent them from 2€ a day.
Sanitary dump station for camper-vans: emptying your camper-van's grey water and the sewage and filling your tank with water can be done easily and freely for the campsite's inhabitants.
Price list for the czampsite Aquarev
The Aquarev Campsite*** offers a wide range of rich and varied activities, the possibility to rent karts and 4-wheel bikes to go for a ride with your family or with your friends around the leisure area, but we also offer an activity schedule with various activities either athletic, cultural or for children, and theme evenings.
(Français) Actvités enfants
(Français)
Le camping Aquarev dispose d'aires de jeux pour les enfants. Vos enfants pourront profiter toute la journée des aires de jeux. Idéal pour se dépenser, mais également rencontrer ses « nouveaux voisins » et « camarades » de vacances !
(Français) Route du Lin : Maison des Toiles - Atelier Musée du Tissage
(Français)
Plus de 35 000 personnes vivaient du lin en Côtes d'Armor entre les 17è et le 19è siècles. Deux siècles qui furent l'âge d'or de l'activité textile bretonne.
Autour de Loudéac, Quintin, Saint-Thélo et Uzel, cette « Manufacture » de tissage est alors reconnue sur le marché mondial du textile pour la finesse et la qualité de ses toiles de lin, inscrite sous le label « Toiles Bretagne».
(Français) Centre équestre Intercommunal
(Français)
Doté d'un circuit équestre de plus de 45 km, dans un cadre verdoyant en lisière de forêt, le centre Equestre Poney-Club du Pays de Loudéac est une véritable école d'équitation agrée par la Fédération Française d'Equitation, le comité National des écoles Françaises d'Equitation et le ministère de la jeunesse et des sports.
Contact
Saint Guillaume 22600 Loudéac 02 96 28 95 54
(Français) Les Aquatides
(Français)
Espace aquatique couvert avec toboggan géant, rivière à courant, bassins de natation, espace bout d'chou, jacuzzi, solarium et centre de remise en forme. Un cocktail de bien-être !
Activités proposées : Natation prénatale, bébés nageurs, cours de natation, aquagym, aquatraining, aquabuilding et tant d'autres.
Contact
Les Livaudières 22602 Loudéac
(Français) Office du tourisme
(Français)
L'office du tourisme vous accueil pour vous renseigner sur toutes les activités à faire dans la région au 15 rue Moncontour à Loudéac.
(Français) Des idées pour votre séjour
(Français)
Nous avons sélectionné pour vous des partenaires locaux qui sauront vous faire découvrir les plus beaux aspects des régions des campings Seasonova !
Pour les vacances idéales, nous avons choisi 6 thématiques, pour que chacun puisse se projeter dans un univers bien à lui et faire découvrir aux autres ses centres d'intérêts !
(Français) Saveurs et terroirs
(Français)
La Bisquine
La Bisquine situé au centre de Loudéac, vous propose une cuisine de saison. Votre choix pourra se porter sur l'un de nos 3 menus : 17.80€, 24€, 32€ et la carte.
Adresse : 8 Place de l'Eglise, 22600 Loudéac
Téléphone : 02.96.28.25.80
Offre privilégiée avec le Passeport : 10% de remise hors boisson
(Français) Fun & Sensation
(Français)
Passion & Aventure
L'aventure Nature 100% sensation Parcours acrobatiques dans les arbres A partir de 3 ans, accessible à tous.
Adresse : Les Tronchees 22400 Morieux
Tél. : 02 96 32 80 80
E-mail : passion.et.aventures@wanadoo.fr
Offre privilégiée avec le Passeport Seasonova : 10% de remise par personnes sur les entrées.
(Français) Bien-être & Détente
(Français)
Cinéma Quai des Images
Le cinéma à Loudéac, c'est deux grandes salles situées en plein centre-ville. Il permet de profiter de toute l'actualité du cinéma et de participer à des rencontres, animations organisées régulièrement autour des films : échanges avec réalisateur, acteur, producteur, critiques.
Film en VO et VF. Fermeture annuelle du 1er au 15 septembre Ouvert 7j/7 sauf du 1er juillet au 31 août fermé le mardi
Adresse : Cinéma Quai des Images 9 bd Victor Etienne
Tél. : 02 96 66 03 40 E-mail : infos@cinemaquaidesimages.org
Offre privilégiée avec le Passeport Seasonova : Offre privilégiée : places adultes à 6 euros au lieu de 7; places jeunes (12-18 ans) à 4.50 euros au lieu de 6.
Normes handicapées
Sandrina Coiffure
Coiffures mixtes – soins capillaires – vente de produits cosmétiques – La BIOSTHETIQUE Ouvert du mardi au samedi avec ou sans rendez-vous. Adresse : 11 Avenue Alexandre de Lavergne, 14810 Merville Franceville Tél. 02.31.24.21 Offre privilégiée avec le passeport : -15% sur gamme solaire, cheveux, corps et visage