Preserved natural environment and access to the beach
Slow living holidays on the Ile de Ré
Notre Camping Des Portes en Ré se trouve sur l'île de Ré, entre l'océan, les marais salants et les forêts, proche de La Rochelle. Ce joli petit village traditionnel est doté d'un charme extraordinaire et nous offre son authenticité et son art de vivre et le sentiment d'être au bout du monde. Venez prendre le temps de vivre dans notre camping à seulement 200m de la plage. Véritable havre de paix au milieu de la nature, c'est aussi ça les vacances Seasonova
Camping calme sur l'ile de Ré
Les Portes en Ré, c'est aussi un village préservé au cœur d'un environnement protégé, et notre camping est situé au cœur la réserve ornithologique de Lilleau des Niges. Simplement magique ! On y voit régulièrement passer de magnifiques oiseaux rares, un vrai contact direct avec la nature en direct. Un endroit calme et typique dans lequel vous pourrez passer de merveilleuses vacances.
Camping familial ile de Ré
Si vous souhaitez passer des vacances sur l'île de Ré inoubliables avec vos proches, notre camping Seasonova est celui qu'il vous faut. Vous allez ainsi re-découvrir les joies du vélo en famille car ici tout le monde se déplace à bicyclette ! D'ailleurs une piste cyclable traverse toute la réserve au milieu des marais, qui offrent, en toutes saisons, un spectacle magnifique de la faune et de la flore sauvage.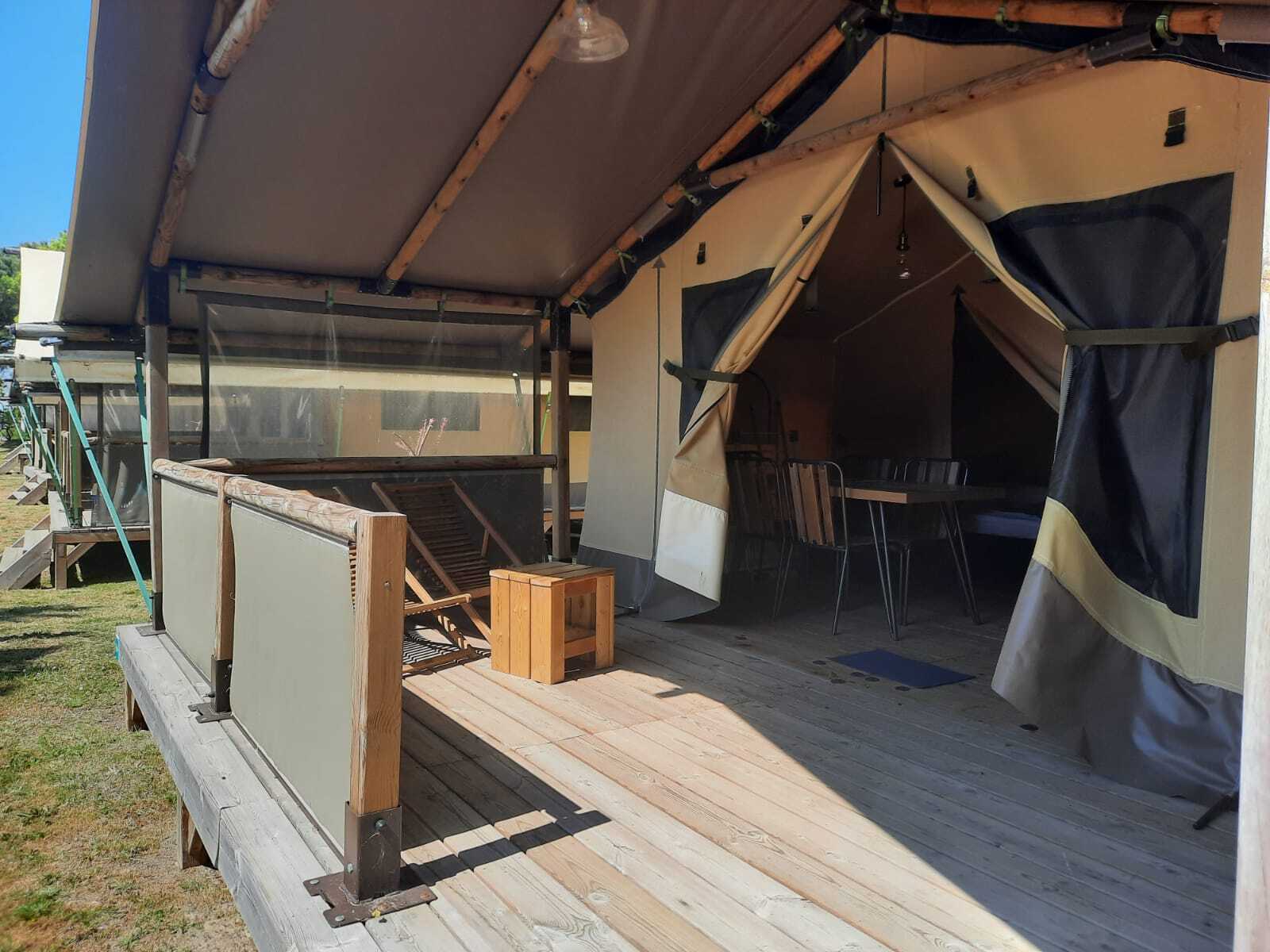 Good to know

Access for people with reduced mobility

Access for people with reduced mobility (according the rentals)

Pets allowed * (according the rentals)
Spoken languages
French

English

Spanish

German

Dutch
News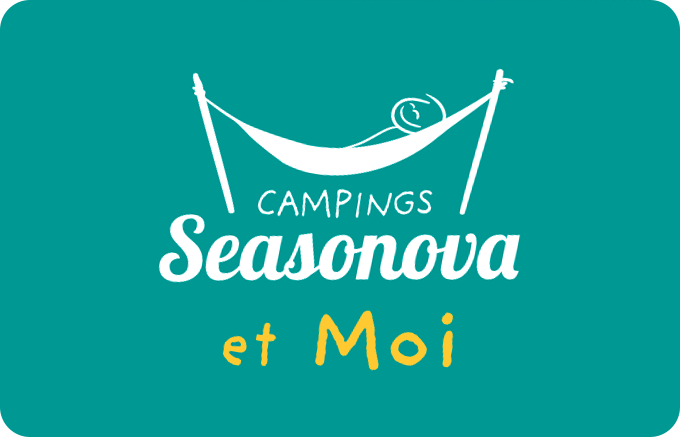 Do you know the
loyalty card?
Many advantages*
Join our tribe
and receive exclusive offers
* according to general conditions of use
Rentals
Locations au camping Seasonova Ile de Ré
Votre camping des Portes en Ré vous propose des locatifs variés. Vous pourrez choisir entre nos cottages prestiges tout confort de 3 chambres, nos lodges en bois spacieux pour 4 personnes ou encore nos fameux lodges kenya pour les amoureux d'aventure.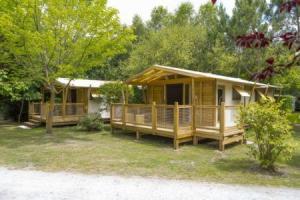 If you wish to stay in a real wood cabin but with all the amenities, our Premium Holiday Lodge is perfect for you. It houses up to 4 people and has a very spacious feeling to it.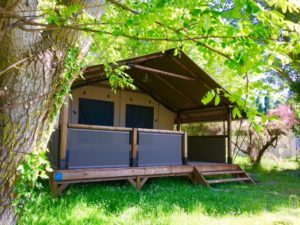 Our Kenya Holiday Lodge is THE out of the ordinary rental of our Portes en Ré campsite. With its wood structure and its canvas walls it is a perfect balance between strength and originality. Equipped with a kitchen, a large living space and real beds it is also extremely comfortable.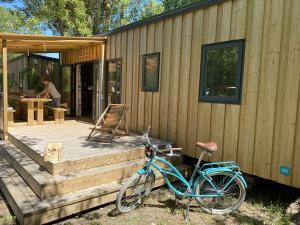 Our 3 bedroom Prestige Holiday Cottage features hotel-like comfort and services. You can find a dishwasher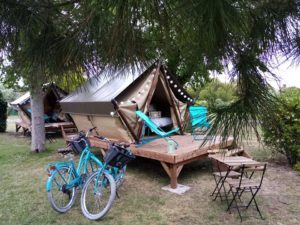 Cet hébergement offre une expérience de camping hors du commun. Si vous aimez l'aventure, qu'attendez-vous ?
Pitches
Emplacements au camping Seasonova Les Portes en Ré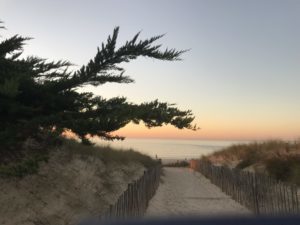 Our campsite Les Portes en Re has large pitches. Some of the great highlights of this campsite are peace and space. You will be able to use a power supply and a shared access to running water on each pitch.
Sanitary facilities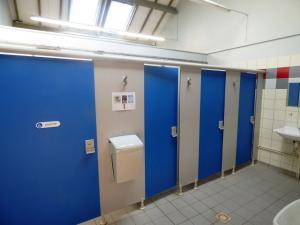 Heated and high standing sanitary facilities, you will find clean and modern amenities with infant cabins and reduced mobility cabins.
Griddle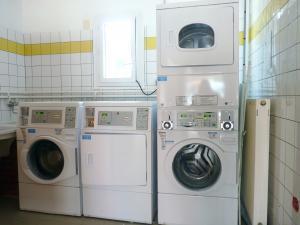 Services Areas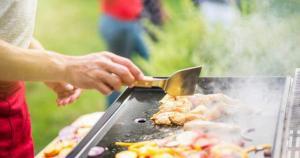 Laundromat: washing machines and dryers are available on the campsite (tokens required)+ iron and ironing board loans/ Service area for motor homes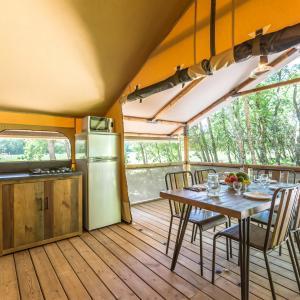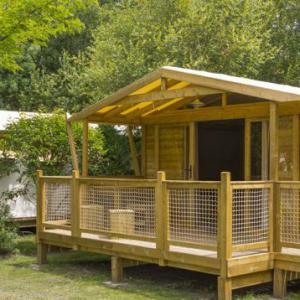 Activities
Notre camping Les Portes en Ré est un camping qui se veut calme et reposant. Cependant, si vous souhaitez pratiquer des activités variées, vous serez comblés. Pour les petits, les sportifs et les vacanciers en recherche de détente, le camping Seasonova des Portes en Ré est l'idéal.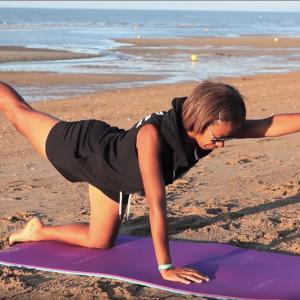 Yoga holidays
In our Seasonova Les Portes en Re campsite you will have the opportunity to discover or rediscover Yoga practice by attending Nathalie and David's classes. Their massages are also incredible which is heaven after a long bike ride.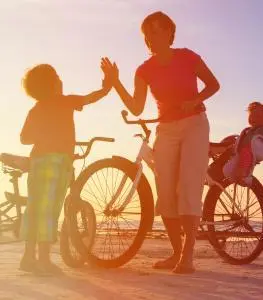 Cycling trek
Right after breakfast, what is better than a cycling day to enjoy the stunning landscapes that the ile de Re has to offer? There's something for every age and every ability. You will definitely fall for the island and all of its cycling paths.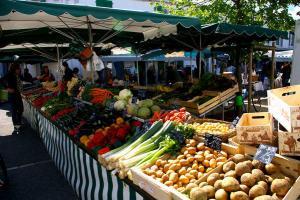 Portes en Re market
Our Seasonova Portes en Re campsite is located in the Portes en Re village as its name indicates. During the summer local producers sell their products daily. A perfect opportunity to prepare a delicious slow food meal and enjoy it on your pitch or on your terrace.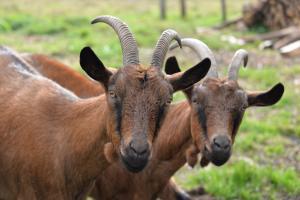 Espace mini-ferme
This educational and relaxing space will amaze the whole family! You will rediscover the pleasure of contact with the farm animals and share good times with your family... Fun activities are planned such as feeding the animals, which is much appreciated by young and old alike!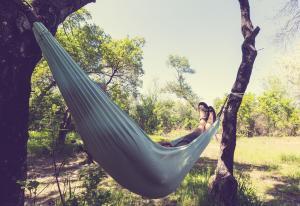 Espace Hamacs
The pleasure of the hammock on our campsite is back, discover our rest area and let yourself go in one of our hammocks to relax and dream...
Region
Le camping Seasonova Ile de Ré est situé aux Portes-en-Ré, à proximité de la réserve naturelle naturelle de Lilleau des Niges ainsi que de la plage. Vous séjournerez dans l'un des lieux les plus prisés de l'île de Ré et découvrirez son âme au cours de randonnées et d'escapades à vélo.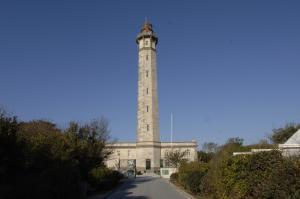 The Whales lighthouse 6km
Walk up the 257 steps of this lighthouse and enjoy an exceptional view over the Ile de Re and the ocean. Built between 1849 and 1853 The Whales lighthouse is 57 metres above sea level and one of the highest in France. A visit to the lighthouse is the perfect occasion to get out on your bikes.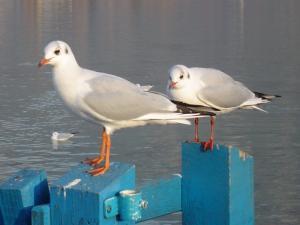 The Mouette lock 6km
During your camping holiday on the Ile de Re you will be able to discover the fish lock in Saint-Clement-des-Baleines close to Les Portes en Re village. It is one of the last locks on the island. This ancestral fishing technique consists in trapping the fish in a dry-stone wall shaped as a horseshoe.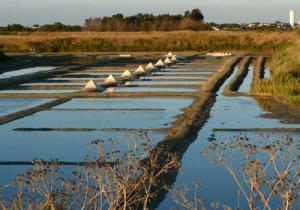 Salt marsh 2km
The harvesting of salt is an incredible skill. Walking at the heart of the wild landscapes of this natural and preserved island to watch the salt trade is fascinating. The island has over thirty salt manufacturers whose mission is to preserve the salt marshes. In order to share this tradition with a vast number of people, the producers welcome visitors at the Cabane des Sauniers. The cabin is located in Ars-en-Re. You will be able to purchase many products (coarse salt, fleur de sel etc..) as well as other specialities from the island such as sea asparagus and Retaise mustard.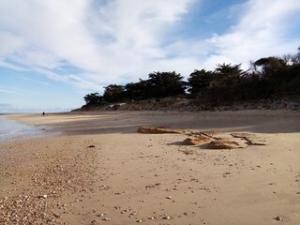 La mer
Avec ses nombreuses plages particulièrement belles, le village des Portes-en-Ré se prête merveilleusement bien aux joies de la baignade et aux activités nautiques, kite-surf, planche à voile, voile, paddle… La plage des enfants, au Gros-Jonc, a depuis des années donné le goût de la mer à de nombreux bambins. Pour les plus grands, le club nautique des Portes-en-Ré les accompagne pour un programme adapté à tous les souhaits.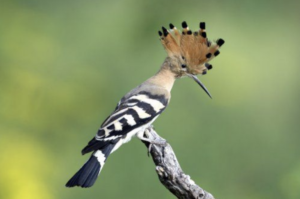 Les oiseaux
Les Portes-en-Ré est aussi le domaine des oiseaux. La Maison du Fier organise de multiples sorties pour découvrir oiseaux et plantes du marais ainsi que des visites dans la réserve naturelle de Lilleau des Niges.  Parcourez également les sentiers pédestres balisés : visite des venelles, sentier des marais salants, sentier autour de l'eau.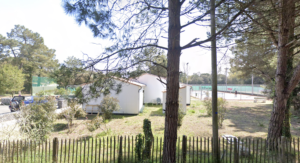 Le golf, le tennis 10km
Le golf 9 trous des Portes-en-Ré est unique, au bord du Fier d'Ars et le Tennis club du Bout de l'île est situé dans les bois accessible par la piste cyclable bien sûr !
SERVICES AND FACILITIES
Services et équipements du camping seasonova Les Portes en Ré
Notre camping Seasonova Les Portes en Ré, propose les services indispensables à un séjour réussi. Commander son pain la veille pour un petit déjeuner en terrasse est la meilleure manière de commencer ses vacances sur l'ile de Ré *il est possible que des équipements ne soient pas disponibles en fonction de l'évolution des contraintes sanitaires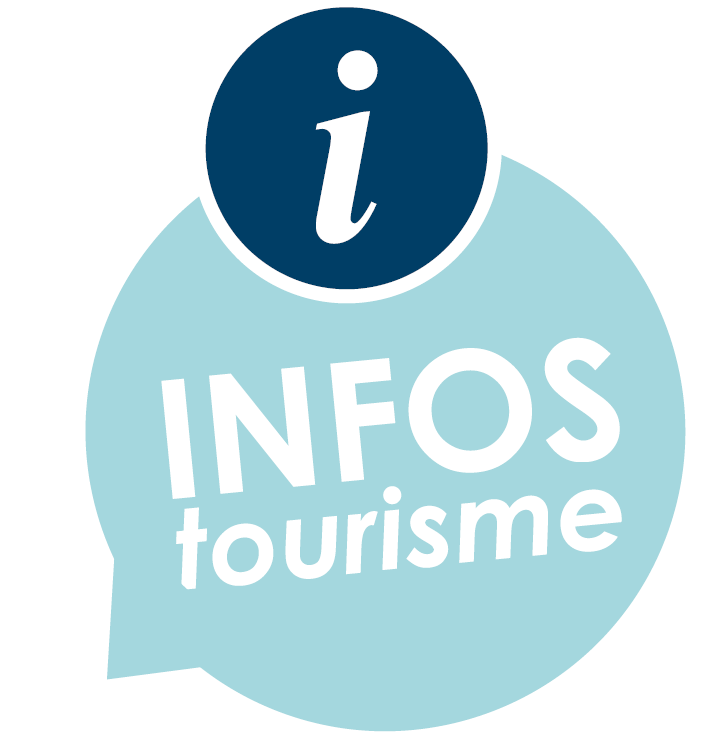 bread stand
convenience store
Hotel package

(sheet and towels rental, optional cleaning service)

Everything for baby

(bed, chair, pushchair and sanitary facilities
Laundromat
Plancha
wifi

(fee paying)

board game loans
library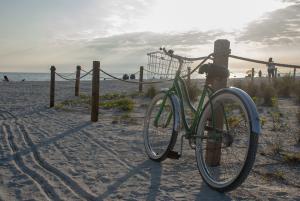 Campsite with bike rentals perfect for a bicycle holiday
Our campsite Seasonova Les Portes en Re has bikes available for hire for the whole family. You will be able to rent them for half a day or for your whole stay. If you have already been to the Ile de Re you know how important cycling is on the island.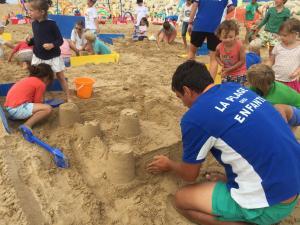 Sesonova's Les Portes en Re campsite beach access
The children's beach is only a 5 minute walk away and features a playground which your children will highly enjoy. We can already picture you cycling there with your family and a picnic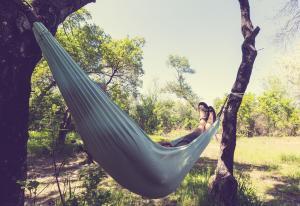 Espace hamacs
Le plaisir du hamac sur notre camping est de retour, découvrez notre espace de repos et lâcher prise dans un de nos hamacs pour vous relaxer et rêver …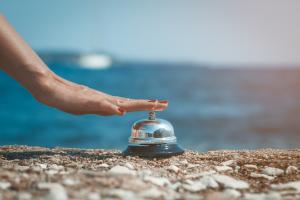 Service de conciergerie
Réservations de prestations de services extérieurs : touristiques, gastronomiques, transport, billetterie...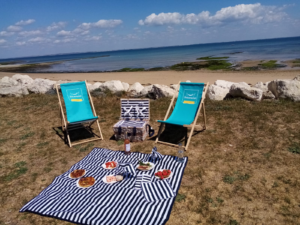 Malles Pic nique
Nos malles Pic Nique vous permettront de profiter d'un moment inoubliable dans un des cadres exceptionnels qu'offre notre notre si jolie Ile de Ré
array(79) {
  [0]=>
  string(13) "aprim_etoiles"
  [1]=>
  string(21) "blocs_contenu_camping"
  [2]=>
  string(30) "hebergement_titre_introduction"
  [3]=>
  string(30) "hebergement_texte_introduction"
  [4]=>
  string(21) "hebergement_vignettes"
  [5]=>
  string(25) "blocs_contenu_equipements"
  [6]=>
  string(23) "blocs_contenu_activites"
  [7]=>
  string(20) "blocs_contenu_tarifs"
  [8]=>
  string(25) "blocs_contenu_a_proximite"
  [9]=>
  string(14) "galerie_photos"
  [10]=>
  string(14) "camping_labels"
  [11]=>
  string(13) "aprim_adresse"
  [12]=>
  string(8) "aprim_cp"
  [13]=>
  string(11) "aprim_ville"
  [14]=>
  string(15) "aprim_ouverture"
  [15]=>
  string(18) "aprim_emplacements"
  [16]=>
  string(23) "aprim_camping_telephone"
  [17]=>
  string(19) "aprim_camping_email"
  [18]=>
  string(17) "aprim_ordre_carte"
  [19]=>
  string(22) "aprim_camping_brochure"
  [20]=>
  string(30) "aprim_camping_secureholiday_id"
  [21]=>
  string(18) "aprim_camping_plan"
  [22]=>
  string(16) "utiliser_les_ids"
  [23]=>
  string(24) "script_secure_holiday_id"
  [24]=>
  string(7) "widgets"
  [25]=>
  string(21) "script_secure_holiday"
  [26]=>
  string(7) "galerie"
  [27]=>
  string(10) "galerie_en"
  [28]=>
  string(10) "galerie_de"
  [29]=>
  string(10) "galerie_nl"
  [30]=>
  string(9) "region_h1"
  [31]=>
  string(21) "aprim_camping_horaire"
  [32]=>
  string(9) "video_img"
  [33]=>
  string(10) "google_map"
  [34]=>
  string(20) "aprim_camping_tarifs"
  [35]=>
  string(11) "pointer_pos"
  [36]=>
  string(6) "equipe"
  [37]=>
  string(8) "cat_actu"
  [38]=>
  string(5) "title"
  [39]=>
  string(8) "subtitle"
  [40]=>
  string(11) "the_content"
  [41]=>
  string(6) "langue"
  [42]=>
  string(5) "modes"
  [43]=>
  string(5) "label"
  [44]=>
  string(12) "bon_a_savoir"
  [45]=>
  string(14) "moyen_paiement"
  [46]=>
  string(12) "presentation"
  [47]=>
  string(14) "title_location"
  [48]=>
  string(20) "the_content_location"
  [49]=>
  string(17) "liste_hebergement"
  [50]=>
  string(18) "title_emplacements"
  [51]=>
  string(20) "emplacements_wysiwyg"
  [52]=>
  string(18) "liste_emplacements"
  [53]=>
  string(26) "liste_emplacements_confort"
  [54]=>
  string(15) "liste_insolites"
  [55]=>
  string(15) "title_activites"
  [56]=>
  string(21) "the_content_activites"
  [57]=>
  string(9) "activites"
  [58]=>
  string(12) "title_region"
  [59]=>
  string(18) "the_content_region"
  [60]=>
  string(7) "regions"
  [61]=>
  string(14) "title_services"
  [62]=>
  string(29) "services_equipements_pictos_1"
  [63]=>
  string(34) "services_equipements_pictos_list_1"
  [64]=>
  string(28) "services_equipements_content"
  [65]=>
  string(25) "services_equipements_col1"
  [66]=>
  string(25) "services_equipements_col2"
  [67]=>
  string(29) "services_equipements_pictos_2"
  [68]=>
  string(34) "services_equipements_pictos_list_2"
  [69]=>
  string(25) "services_equipements_list"
  [70]=>
  string(8) "facebook"
  [71]=>
  string(9) "instagram"
  [72]=>
  string(7) "twitter"
  [73]=>
  string(19) "aprim_camping_video"
  [74]=>
  string(21) "aprim_camping_form_id"
  [75]=>
  string(22) "aprim_camping_baliseh1"
  [76]=>
  string(27) "aprim_camping_plan_vignette"
  [77]=>
  string(7) "use_cf7"
  [78]=>
  string(24) "shortcode_contact_form_7"
}