The Seasonova Riva Bella campsite
Camping holidays by the sea in Normandy
Our Seasonova Riva Bella campsite is located in Normandy on the Fleurie Coast at the heart of a preserved natural space. Located only two hours away from Paris, it is the perfect place to go camping in France. The campsite is close to Caen and the Ferry to go to Portsmouth. On top of that, our direct access to the Orne canal will let you enjoy cycling on the green lane (cycling track) any time of day. If you wish to discover Normandy, a region rich in heritage listed sites, our campsite in Ouistreham is the perfect starting point for your D-day beaches visits. Sports enthusiasts will be delighted by our activities offered in July and August . Our campsite features a cover and heated swimming pool so that you can take a dip regardless of the weather.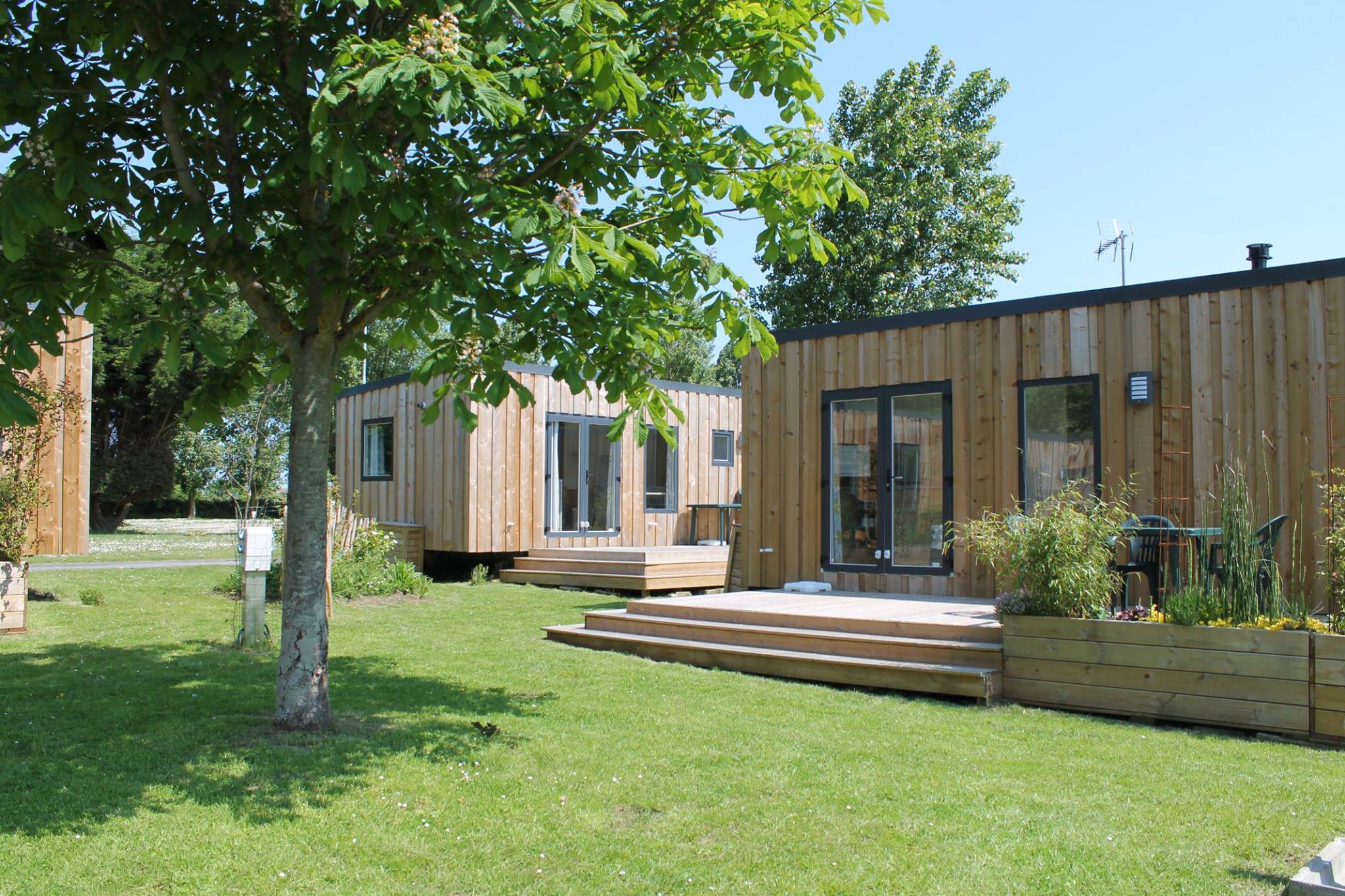 Good to know

Access for people with reduced mobility

Access for people with reduced mobility (according the rentals)

Pets allowed * (according the rentals)
Spoken languages
French

English

Spanish

German

Dutch
News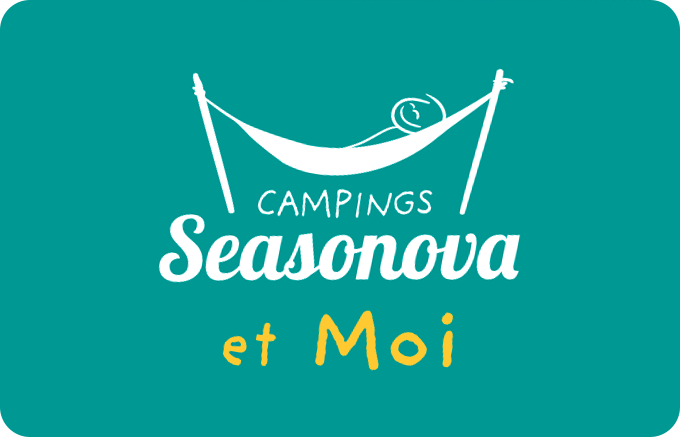 Do you know the
loyalty card?
Many advantages*
Join our tribe
and receive exclusive offers
* according to general conditions of use
Rentals
Rentals at the Seasonova Riva Bella campsite
Mobile home rentals only two hours away from Paris
Pitches
Pitches at the Seasonova Riva Bella campsite
Large pitches with direct access to the green cycling lane Our campsite Riva Bella in Northern France features large grassy pitches with electricity. These pitches are ideal to set up your tent, install your caravan or even park your motorhome while camping in France. We also have a motorhome area. During your camping holidays at the Riva Bella you will be able to enjoy free access to the heated pool, to the sanitary facilities as well as many services on offer.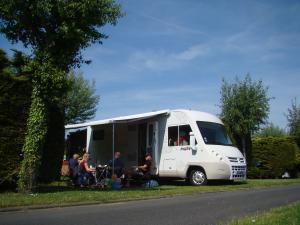 These pitches with direct access to the greenway will delight young couples looking for a slow living experience as well as families with young children looking for space and freedom.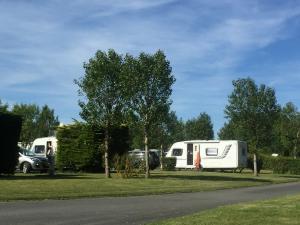 These pitches feature a drinking water tap and a wastewater disposal system on top of electricity so that you can directly hook the sanitary facilities of your caravan or motorhome.
Sanitary facilities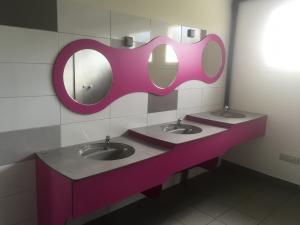 Heated and high standing sanitary facilities, you will find clean and modern amenities with infant cabins and reduced mobility cabins.
Services areas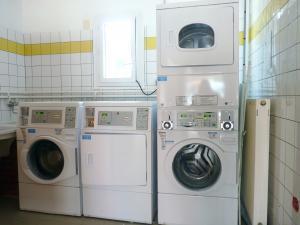 Laundromat: washing machines and dryers are available on the campsite (tokens required)+ iron and ironing board loans/ Service area for motor homes
Barbecue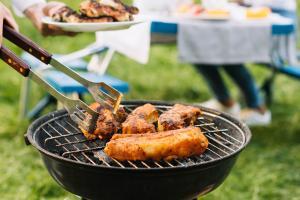 Barbecue and brasero rental
Activities
A perfect campsite for fresh air camping holidays
Our Riva Bella camping site in Ouistreham features numerous activities throughout the season. Well-being and permaculture enthusiasts will be delighted. In July and August the campsite has activities programmed 7 days a week for the best slow living holidays. We are certain that you will be seduced by our slow philosophy while camping in Normandy.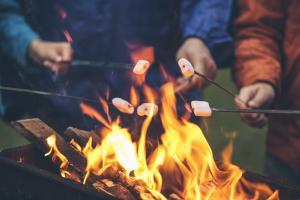 Tales by the campfire
You will have the opportunity to discover our tales by the campfire in your Seasonova Riva Bella campsite. Our story teller will amaze children and adults alike. For a night you will imagine a life of adventure in a magical world while discovering the art of living according to Seasonova's slow lifestyle.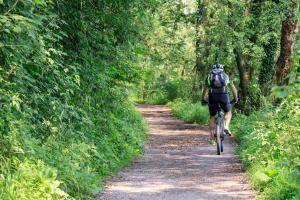 Nature holidays
Going on holidays with Seasonova means going back to what is essential. This is why when staying in our camping sites in France you will always have a wide choice of open air activities. In our Riva Bella campsite you will easily be able to rent a bike and cycle along the canal on the green lane.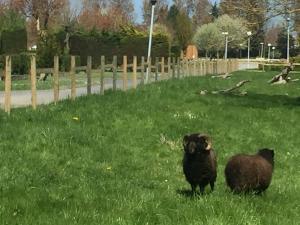 A campsite with a mini-farm
Our Seasonova Riva Bella campsite has a few guests who will spark your curiosity. Indeed our mini farm is home to Ouessant sheep, pygmy goats, white chickens and rabbits. Your children will even be able to take part in feeding them if they wish to.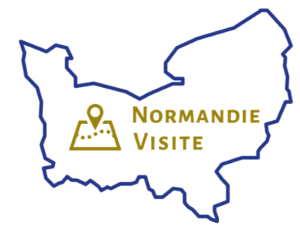 Visites Guidées
Romain DESCLOS, guide conférencier en Normandie, vous propose de découvrir à ses côtés les hauts lieux du Débarquement. L'excursion (4h ) vous offrira un superbe panorama sur le port artificiel d'Arromanches, puis nous irons visiter les batteries allemandes de Longues-sur-Mer, un des plus beaux vestiges du Mur de l'Atlantique. La visite nous conduira ensuite sur la plage d'Omaha Beach, surplombée par le cimetière américain que nous arpenterons. Pour finir, nous irons découvrir le cimetière militaire allemand de La Cambe où reposent plus de 21 000 soldats, ce qui en fait une des plus importantes nécropoles militaire de France. Pour plus d'informations, rendez-vous sur www.normandie-visite.com
Region
Our Riva bella campsite in the Calvados department, Normandy
The Normandy coast is an ideal place to go camping in France.It is only two hours away from Paris and you will be able to discover its D-day beaches and historical WWII monuments such as the Pegasus bridge nearby. The campsite is located in Ouistreham in the Calvados department and has direct access to a green cycling lane. It boasts a perfect environment for nature holidays.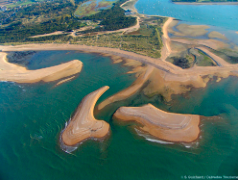 A campsite in Ouistreham 1km
The city of Ouistreham features a very large sandy beach and many leisure and relaxation activities: Thalasso spa, Casino, leisure base… It is also a marina with 600 berths, a fishing sport with a daily fish market and a ferry dock connecting to Portsmouth daily.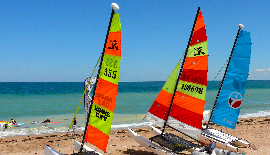 Nautical activities in Normandy 2km
The city of Ouistreham has held the label France station nautique ( certified nautical destination) since 1992. It offers a wide range of activities: sailing, sea kayaking, surfing, kite-surfing, stand up paddle boarding and sea hiking.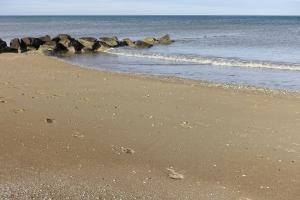 D-Day beaches 5km
Sword beach is a place full of history marked by the landings of the 6th of June 1944, as told by the nearby museums. The Pegasus Bridge's Memorial retraces the arrival of the first soldiers of the 6th British aircraft division. The Great Bunker is close to the beaches where commandant Kieffer's 177 Frenchmen landed. It is a place where carefully crafted reconstitutions are shown and really enable you to imagine what life was like in this place: machine room, dormitory, sickbay...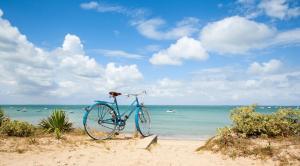 The velo francette 2km
Starting from Ouistreham you will be able to discover one of the D-Day beaches better known under its code name "Sword". You will follow the Orne canal and its former towpath now turned into a green cycling lane connecting the coast to Caen. While following the green cycling lane cyclists will be able to admire the Pegasus Bridge, a historical D-Day Landmark. They will then be able to continue on to Caen's marina, a city full of history with its peace Memorial and William the Conqueror's castle and abbeys.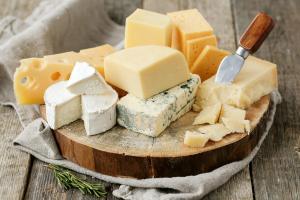 Normandy: a region full of flavours 1km
Our Seasonova Riva Bella campsite is located in a region full of delicious dishes. You will be able to try a wide variety of cheeses, ciders and apple juice. Our team will be delighted to guide you through this culinary journey.
SERVICES AND FACILITIES
Services and Facilities of the Riva Bella camping site
Your Seasonova Riva Bella campsite features numerous facilities to make your holidays in France comfortable. You will also be able to enjoy the many services on offer.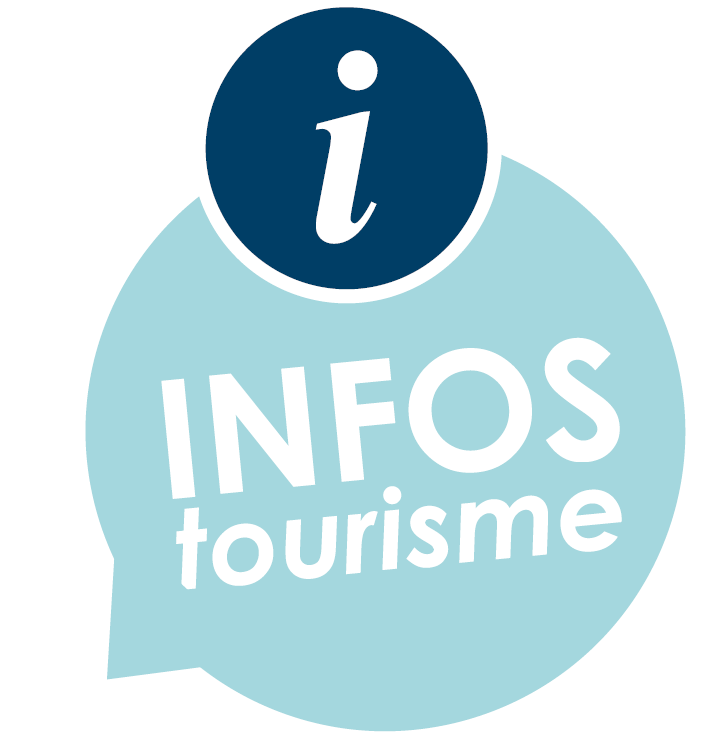 Tapas bar
swimming pool
bread stand
convenience store
Hotel package

( sheet and towels rental, optional cleaning service)
Everything for baby

(bed, chair, pushchair and sanitary facilities)

Laundromat
barbecue
wifi

(fee paying)

teams on site 24/7
board game loans
library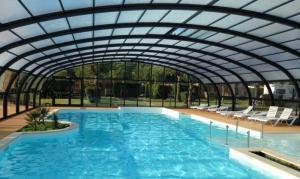 A large covered and heated swimming pool
Our Riva Bella Campsite features a heated and covered swimming pool so you can take a dip no matter the forecast.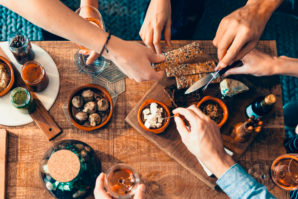 A campsite with a restaurant
After long bike rides on the green cycling lane, there is nothing better than a shared moment at the tapas bar. Culinary discoveries and slow food on the menu.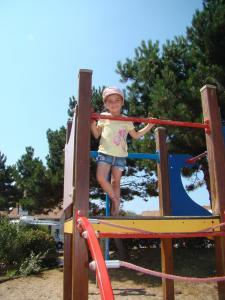 A play area for the children
Our Seasonova Riva Bella campsite features a play area that your children will highly enjoy. Located near the tapas bar, you will be able to watch over them while enjoying a drink on the terrace.
array(79) {
  [0]=>
  string(13) "aprim_etoiles"
  [1]=>
  string(13) "aprim_adresse"
  [2]=>
  string(8) "aprim_cp"
  [3]=>
  string(11) "aprim_ville"
  [4]=>
  string(17) "aprim_ordre_carte"
  [5]=>
  string(15) "aprim_ouverture"
  [6]=>
  string(18) "aprim_emplacements"
  [7]=>
  string(23) "aprim_camping_telephone"
  [8]=>
  string(19) "aprim_camping_email"
  [9]=>
  string(30) "aprim_camping_secureholiday_id"
  [10]=>
  string(21) "aprim_camping_form_id"
  [11]=>
  string(21) "blocs_contenu_camping"
  [12]=>
  string(30) "hebergement_titre_introduction"
  [13]=>
  string(30) "hebergement_texte_introduction"
  [14]=>
  string(21) "hebergement_vignettes"
  [15]=>
  string(25) "blocs_contenu_equipements"
  [16]=>
  string(23) "blocs_contenu_activites"
  [17]=>
  string(20) "blocs_contenu_tarifs"
  [18]=>
  string(25) "blocs_contenu_a_proximite"
  [19]=>
  string(14) "galerie_photos"
  [20]=>
  string(14) "camping_labels"
  [21]=>
  string(22) "aprim_camping_brochure"
  [22]=>
  string(18) "aprim_camping_plan"
  [23]=>
  string(7) "widgets"
  [24]=>
  string(21) "script_secure_holiday"
  [25]=>
  string(16) "utiliser_les_ids"
  [26]=>
  string(24) "script_secure_holiday_id"
  [27]=>
  string(5) "label"
  [28]=>
  string(6) "langue"
  [29]=>
  string(7) "galerie"
  [30]=>
  string(10) "galerie_en"
  [31]=>
  string(10) "galerie_de"
  [32]=>
  string(10) "galerie_nl"
  [33]=>
  string(9) "region_h1"
  [34]=>
  string(21) "aprim_camping_horaire"
  [35]=>
  string(9) "video_img"
  [36]=>
  string(10) "google_map"
  [37]=>
  string(20) "aprim_camping_tarifs"
  [38]=>
  string(11) "pointer_pos"
  [39]=>
  string(6) "equipe"
  [40]=>
  string(8) "cat_actu"
  [41]=>
  string(5) "title"
  [42]=>
  string(8) "subtitle"
  [43]=>
  string(11) "the_content"
  [44]=>
  string(5) "modes"
  [45]=>
  string(12) "bon_a_savoir"
  [46]=>
  string(14) "moyen_paiement"
  [47]=>
  string(12) "presentation"
  [48]=>
  string(14) "title_location"
  [49]=>
  string(20) "the_content_location"
  [50]=>
  string(17) "liste_hebergement"
  [51]=>
  string(18) "title_emplacements"
  [52]=>
  string(20) "emplacements_wysiwyg"
  [53]=>
  string(18) "liste_emplacements"
  [54]=>
  string(26) "liste_emplacements_confort"
  [55]=>
  string(15) "liste_insolites"
  [56]=>
  string(15) "title_activites"
  [57]=>
  string(21) "the_content_activites"
  [58]=>
  string(9) "activites"
  [59]=>
  string(12) "title_region"
  [60]=>
  string(18) "the_content_region"
  [61]=>
  string(7) "regions"
  [62]=>
  string(14) "title_services"
  [63]=>
  string(29) "services_equipements_pictos_1"
  [64]=>
  string(34) "services_equipements_pictos_list_1"
  [65]=>
  string(28) "services_equipements_content"
  [66]=>
  string(25) "services_equipements_col1"
  [67]=>
  string(25) "services_equipements_col2"
  [68]=>
  string(29) "services_equipements_pictos_2"
  [69]=>
  string(34) "services_equipements_pictos_list_2"
  [70]=>
  string(25) "services_equipements_list"
  [71]=>
  string(8) "facebook"
  [72]=>
  string(9) "instagram"
  [73]=>
  string(7) "twitter"
  [74]=>
  string(19) "aprim_camping_video"
  [75]=>
  string(22) "aprim_camping_baliseh1"
  [76]=>
  string(27) "aprim_camping_plan_vignette"
  [77]=>
  string(7) "use_cf7"
  [78]=>
  string(24) "shortcode_contact_form_7"
}