Du 1er Avril 2017 au 30 October 2017
surface 4 Ha
144 emplacements et 26 locatifs
La Reine Mathilde, your 4 stars with swimming pool
This 3-Star Campsite in Normandy is nestled in a lush green setting, 4 kilometres from the sea. It is the perfect location to discover the D-Day Beaches and the famous Bayeux Tapestry. The team of the Queen Mathilde Campsite in Etreham will know how to welcome you by offering you cared-for pitches, mobile-homes for rent and chalet…
Come and discover our out-of-the-ordinary accommodations in Normandy too.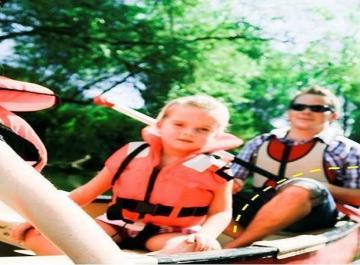 Booking anticipated, reduced price!
You planned on spending your holidays at one of our campsites, or you just wish to escape for a week-end? Don't wait any longer! New in 2017: book more than 3 months in advance and benefit from a 10% discount on your booking (applicable on pitches and cottages). [...]
Les services du camping la Reine Mathilde
Bread and pastry: at the bar every morning from 8:30. Bread and Viennoiserie are sold. You can order cakes to celebrate special events. To be ordered from the bar before 7pm the day before for a delivery from 8:30 the day after. Bread is kept till 12:30.
SNACK: large choice of take-away food (steaks, French fries, sausages, spicy merguez sausages, quiche, pizza…).  Roast chicken to be ordered from the bar, before 7pm, the day before.
SWIMMING-POOL: the rules are displayed at the entrance. Bathers are expected to walk through the footbath before entering the swimming-pool area and to have a shower. The toilets are at the back of the swimming-pool. In our swimming-pool, it is compulsory to wear swimming trunks. Wearing shorts is not allowed. We decline all responsibility in case of loss or steal of any valuable item or of accident. The swimming-pool is strictly reserved to the clients who registered at the reception.
ANIMATIONS: All our animations (a different animation every day) are announced on our notice boards for the whole week (from Monday to Friday). No activities on Saturdays and Sundays. A few examples of the animations we offer: pétanque, table tennis and volley-ball competitions, karaoke, dance evening, games, etc.
BAR: Hot and cold drinks, ice-creams, sweets. TV and pool.
LAUNDRY: Tokens are sold at the bar. Washing machine, tumble-dryer and washing powder.
MINI-MARKET: At the bar, for the day-to-day essentials. Dairy products, drinks (water, wine, cider), cooked meats, grocery and a few household goods.
TOURISM: You will find all the documentation to discover the various sites in Calvados at the reception.
VISITORS: You are on a private property. This is the reason why and for everybody's safety that visitors must be announced. They are allowed to use all the facilities under their own responsibility. Any non-registered visitors who are on the premises will be immediately expelled. Only the vehicles belonging to the campers staying at our campsite can be driven there.
PAYMENT: Bank transfers and credit card payments are accepted.
SERVICES: Isabelle and Jacques welcome you from 1st April to 30th September. At Queen Mathilde Campsite in Normandy, located at the heart of the tour of the D-Day Beaches (6th June 1944), you will benefit many services.
Price liste for the campsiteLa Reine Mathilde
Sur le Camping
Queen Mathilde Campsite in Etreham in Lower Normandy welcomes you in July and in August with varied activities: pétanque competition, dancing evenings, theme dinners…
The campsite also has large grounds where you can pratise football.
Au bonheur des petits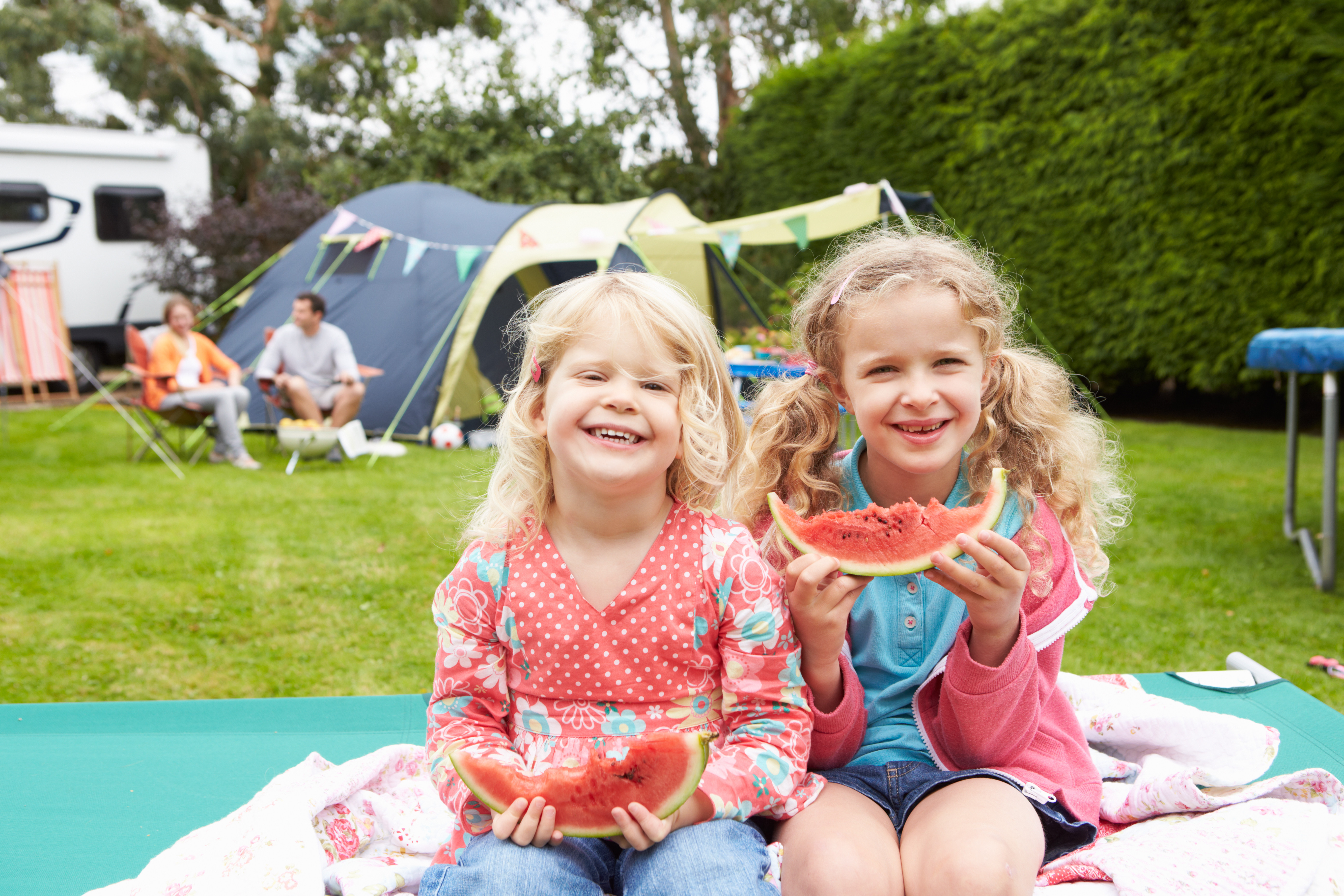 Kids Club
Two mornings a week, from 10 to 12 am, we propose to the 4 to 10-year-old children a supervised activity, the programme includes: open-air activities, drawing, walks…
Playground
For your children to always make the most of their holidays, the playground, which is located next to the reception, will offer them the opportunity to make new friends and fully enjoy themselves.
The heated swimming-pool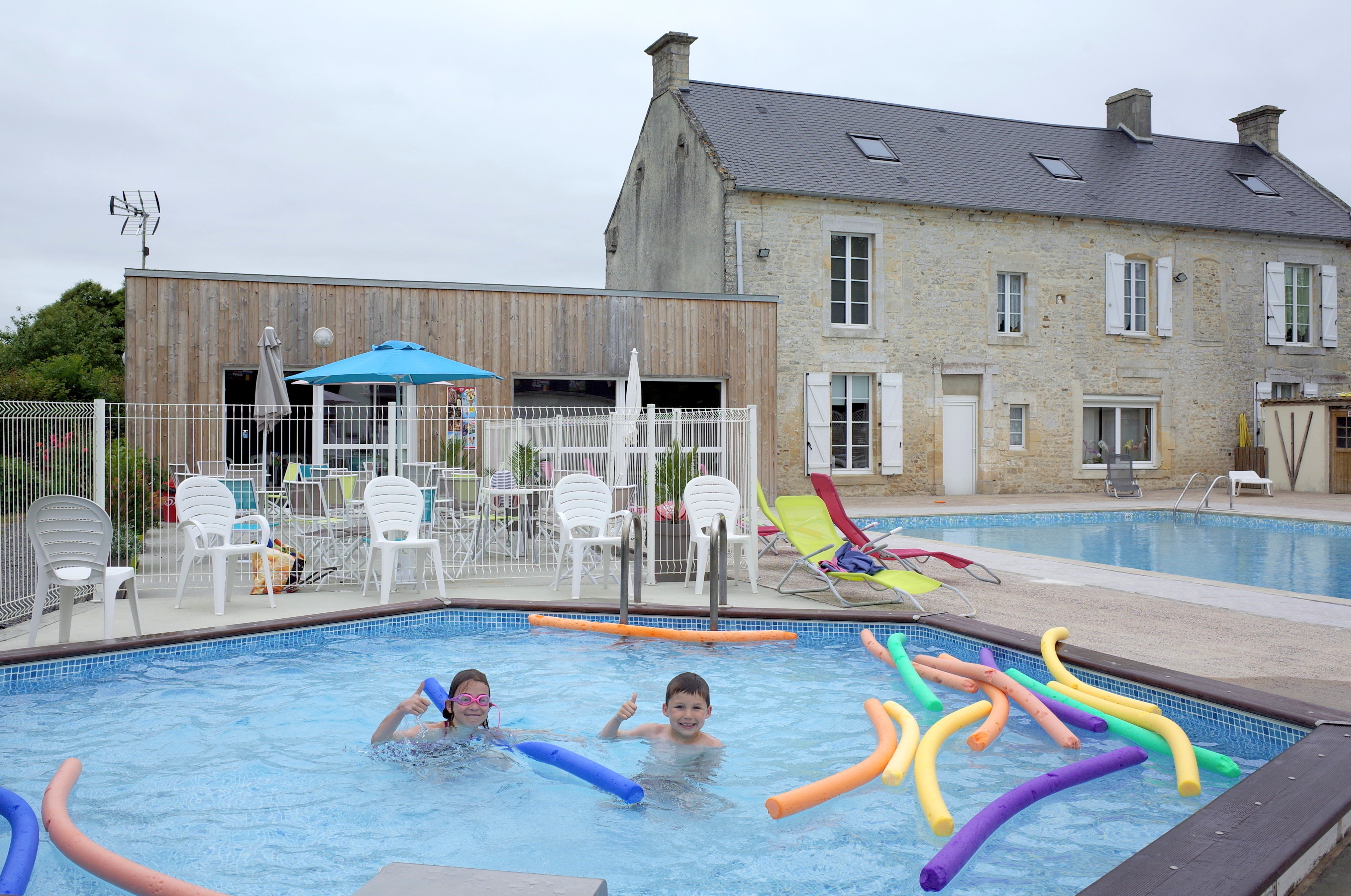 Our heated swimming-pool is opened from 15th June to 15th September and includes a large pool of 17x8m.
It makes it possible for everyone to have fun in good spirit.
The little ones can enjoy themselves in the 20m² heated paddling pool.
Musée Mémorial Omaha Beach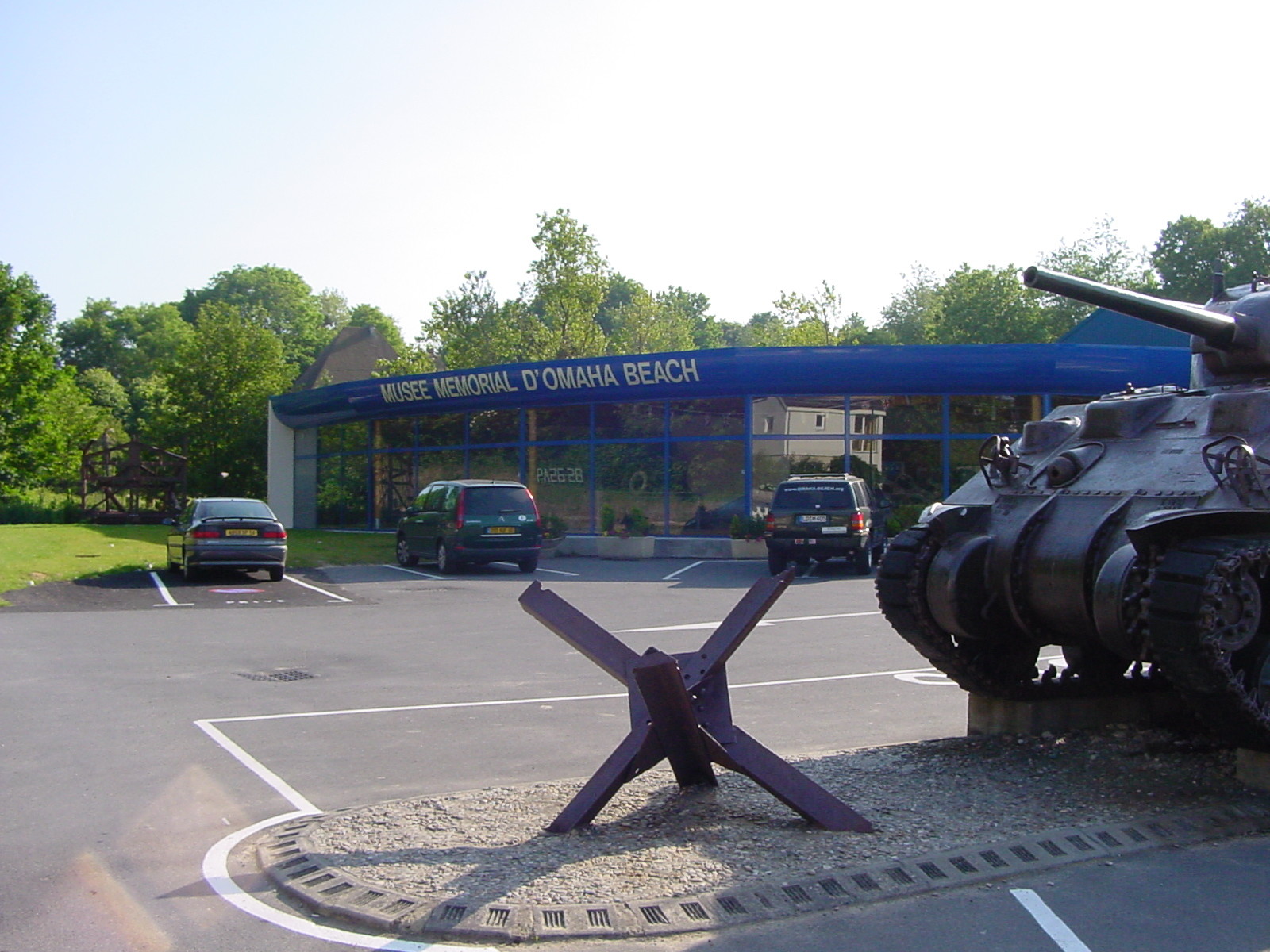 Omaha Beach Memorial in Saint-Laurent-sur-Mer in Normandy (7 kilometres from Queen Mathilde Campsite) was created to commemorate and out of respect for all these men who landed at Omaha Beach in Normandy. It was conceived so as to preserve the memory of all these young men who died in 1944 when they landed on D-Day and whom we must remember so that the younger generations will never forget at what cost we gained our freedom.
Musée 360° Arromanches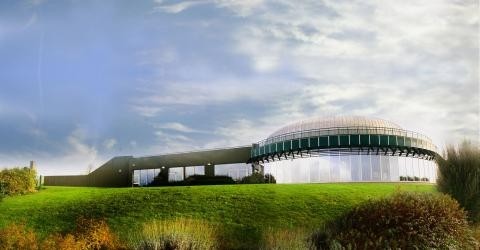 The SAEM Arromanches 360 in Normandy (12 kilometres from Queen Mathilde Campsite), created at the initiative of the Regional Council of Lower Normandy for the 50th Anniversary of Normandy Landings, presents an amazing film on 9 screens in a circular theatre: "The Price of Liberty". The film is a medley of hitherto unscreened archives filmed by war correspondants in June 1944 and present-day images shot on the same sites which have been given back to peace again.
Batterie de Longues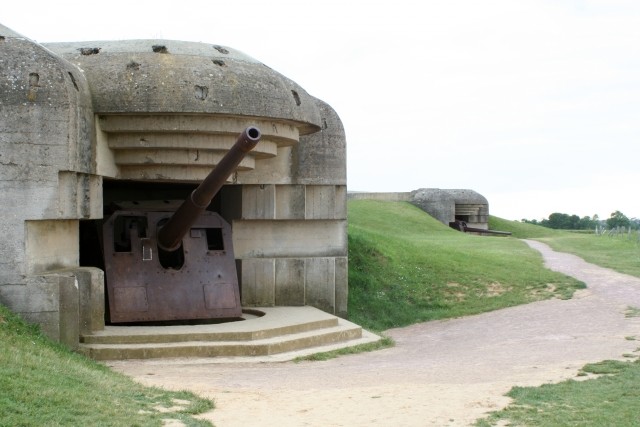 Major construction of the Atlantic Wall coastal fortifications, the coastal artillery battery of Longues-sur-Mer in Normandy (12 kilometres from Queen Mathilde Campsite) consisted of a command post and four 152-mm navy guns, each protected by a casemate.  Located at the heart of the allied assault sector, at the top of a cliff dominating the Channel, it played a strategic role during the landings of the Allied Forces on 6th June 1944.
Cimetière Américain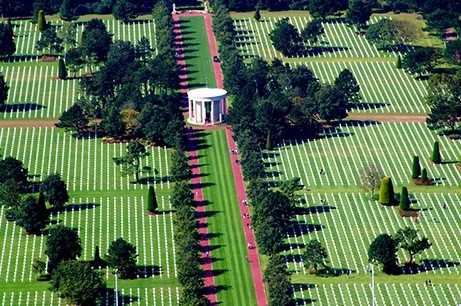 This cemetery in Normandy (8 kilometres from Queen Mathilde Campsite) is located on a bluff overlooking Omaha Beach and covers 70 ha. It contains 9387 perfectly aligned white crosses made of Italian marble. Included are a chapel and a memorial dedicated to American youth. The Normandy Visitor Center is a center of interpretation on American land within the Norman territory and is under Mr. Barack Obama's presidency. It celebrates the memory of the you ng people who died in 1944 on the D-Day and whom we must remember for the future generations never to forget what it cost for us to gain our liberty again.
Mémorial de Caen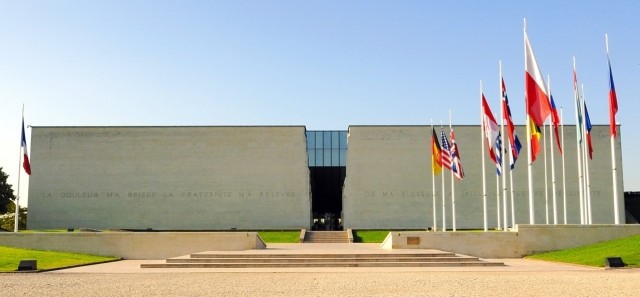 The Caen Memorial in Normandy (35 kilometres from Queen Mathilde Campsite) was inaugurated on 6th June 1988 by François Mitterrand. It is the reference museum for the history of the 20th century. Building on an innovative and emotionally-charged layout, this City of History for Peace offers a journey into the past but also a reflection on what might lie ahead through three main spaces: the international tensions and the Second World War, the Cold War and the theme of Pease.
Besides its historical mission, The Caen Memorial makes every effort to show how fragile peace and the human rights and what they require.
Contactez La Reine Mathilde