Seasonova, Slow Life Campsites
Camping Seasonova Oberbronn *** is located in the Vosges mountains

In the heart of the Vosges du Nord Regional Park, with the Station Verte label, the three-star Les Vosges du Nord campsite invites you to discover a region full of history. Go back to nature and enjoy a unique panoramic view of the Vosges Massif.
Station Verte label

8 ha campsite in the heart of nature

3 hamlets of chalets

Indoor swimming pool (open from April to end of September))

The proximity of Strasbourg

Wifi access (chargeable))
News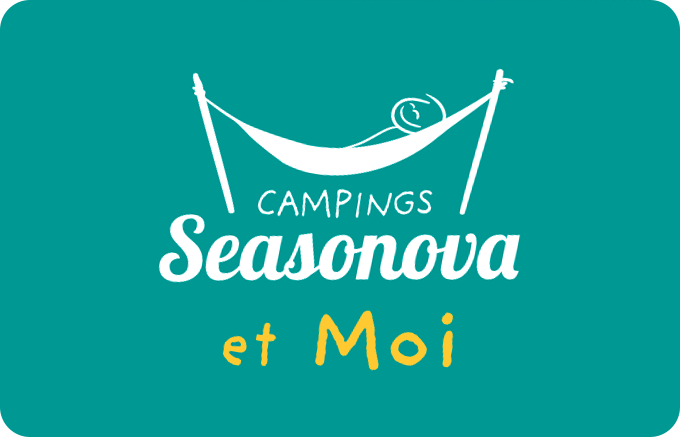 Do you know the
loyalty card?
Many advantages*
Join our tribe
and receive exclusive offers
* according to general conditions of use
Contact Les Vosges du Nord
Rentals
Our Seasonova campsite offers a wide range of accommodation. We are sure that you will find what you are looking for, from traditional chalets to comfortable cottages.
Locations
Looking for fresh air? Our campsite is the ideal place to recharge your batteries. Our large pitches are waiting for you!
All the pitches on the campsite are not covered by wifi for ecological choices .
Activities
In July and August, discover our group games, tournaments of all kinds and themed evenings.
The programme will be available every week, at the reception and on the campsite's facebook page.
The Northern Vosges, a region that is both wild and friendly. Rooted in the Alsatian tradition, it is full of pleasures, which will satisfy everyone's tastes: history, sports, gastronomy, well-being, culture, not forgetting its exceptional landscapes. Discover a region that has managed to preserve its authenticity!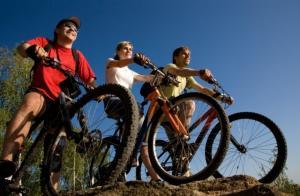 Biking
Whether you are a beginner or an experienced cyclist, there are many cycling routes in the Northern Vosges, such as the wine route, the villages in bloom or the vineyards of Cléebourg.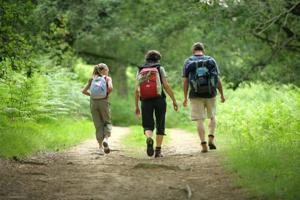 Hiking
Are you looking for a breath of fresh air? There are many trails close to our campsite! Let yourself be tempted by the magnificent landscapes of Alsace Bossue. We will be happy to show you the right routes for you.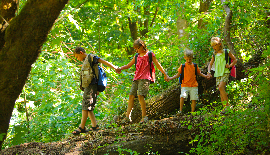 Géocatching
Between a rally and an orienteering race, discover a heritage and unsuspected landscapes in a fun and playful way, with family or friends.
Region
Vosges du Nord Regional Nature Park :
Classified in 1975 as a Natural Park, enjoy a preserved nature that stretches from north to south between forests and the Northern Vosges, and from east to west as far as the Rhine, the natural border between France and Germany. A place to relax and unwind with its flora and fauna!
Histoire & Traditions alsaciennes
Maginot Line
Crossing theAlsace from north to south over nearly 200 kilometres, relive the history of the defence fortifications of the 2nd World War by visiting certain strategic points (Ouvrage du Four à Chaux de Lembach, Fort du Schoenbourg, Casemate Esch).
Picturesque villages
With its well-preserved architectural heritage, Alsace offers a charming place tinged with romanticism, with half-timbered houses and flowery decorations, not forgetting the town of Strasbourg which you can discover at only 45 km fromOberbronn !
Museums and places of memory
Whether it is the citadel of Bitche, the international glass art centre of Wingen-sur-Moder or the Heidenkirche of Butten, discover during your stay the history of Alsace, its past, its know-how and its traditions.
Castles
Land of legends, discover the witnesses of local history with our castles and remarkable sites of the Vosges du Nord (Wasenbourg, Windstein, Schoeneck, Fleckenstein).
Local products
Enjoy our culinary traditions and our wines ofAlsace at our restaurants, winegrowers and caterers.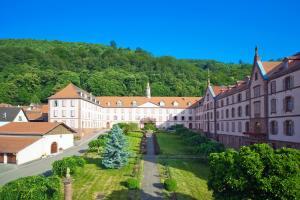 PATRIMOINE 10
The House of the Sisters of the Most Holy Saviour is located in the charming village of Oberbronn. An ideal place to relax. A true haven of peace and quiet, the place offers you a unique experience, in a green setting, with its park, its large spaces and its surrounding forest.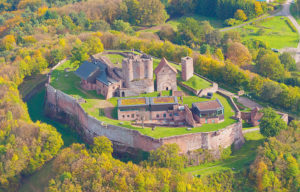 LOISIRS 10
Are you looking for a breath of fresh air? There are many hiking trails close to our campsite! Let yourself be tempted by the grandiose landscapes of the Northern Vosges. We will be happy to show you the routes that suit your wishes.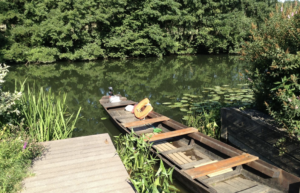 LA SARRE 10
La Sarre is a river that flows through Lorraine, Hilly Alsace and the German Länder. It is a tributary of the Moselle and therefore a sub-tributary of the Rhine. You can discover the river directly on the water! The boat trips are ideal for the whole family.
Services
Situated on the Piedmont, the campsite consists of an 8ha campsite and three hamlets of chalets (7 to 35m²) with terraces. 3 sanitary blocks (WC-hot showers) with free access for campers, delimited and spacious pitches, from 80 to 150 m2 for tents, caravans, motor homes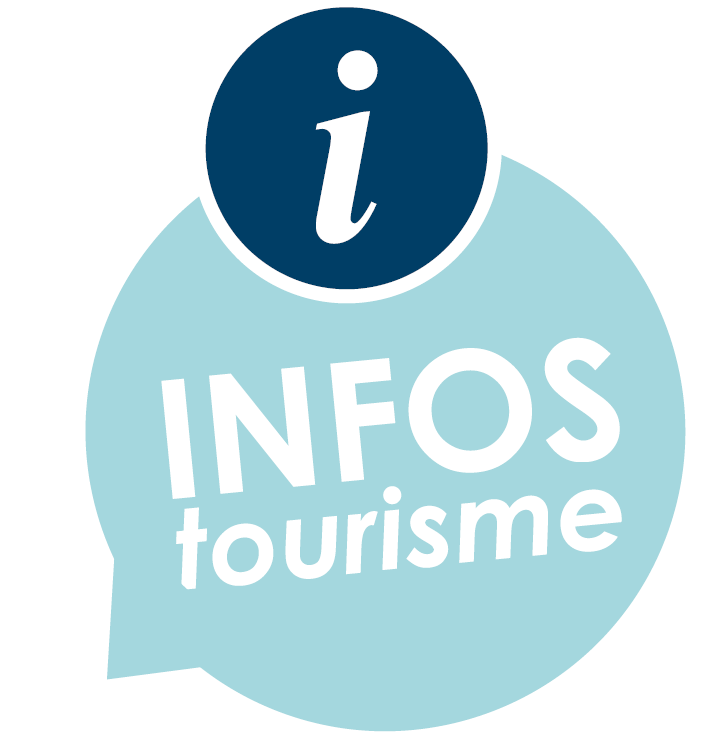 - Residential pitches
- Bread depot

(May to August)

on reservation
- Grocery shop

(June to August)

- Wifi

(We do not offer wifi access throughout our campsite for ecological reasons)

- Breakfast on reservation
- Ice cream

(May to August)

- Restaurant from May to October
- Dogs accepted
- Electrical connection
- Ice deposit
- Night watch
- Nursery room
- Washing machine and dryer
- Shaded area
- Toilets and showers for disabled people
- 3 sanitary blocks
- Wellness centre

(sauna, jacuzzi, gym)

- Table tennis, basketball, petanque, tennis, volleyball
array(75) {
  [0]=>
  string(16) "utiliser_les_ids"
  [1]=>
  string(24) "script_secure_holiday_id"
  [2]=>
  string(7) "widgets"
  [3]=>
  string(13) "aprim_adresse"
  [4]=>
  string(9) "region_h1"
  [5]=>
  string(8) "aprim_cp"
  [6]=>
  string(11) "aprim_ville"
  [7]=>
  string(23) "aprim_camping_telephone"
  [8]=>
  string(19) "aprim_camping_email"
  [9]=>
  string(13) "aprim_etoiles"
  [10]=>
  string(17) "aprim_ordre_carte"
  [11]=>
  string(15) "aprim_ouverture"
  [12]=>
  string(21) "aprim_camping_horaire"
  [13]=>
  string(18) "aprim_emplacements"
  [14]=>
  string(30) "aprim_camping_secureholiday_id"
  [15]=>
  string(19) "aprim_camping_video"
  [16]=>
  string(9) "video_img"
  [17]=>
  string(10) "google_map"
  [18]=>
  string(21) "aprim_camping_form_id"
  [19]=>
  string(22) "aprim_camping_baliseh1"
  [20]=>
  string(22) "aprim_camping_brochure"
  [21]=>
  string(18) "aprim_camping_plan"
  [22]=>
  string(20) "aprim_camping_tarifs"
  [23]=>
  string(27) "aprim_camping_plan_vignette"
  [24]=>
  string(11) "pointer_pos"
  [25]=>
  string(6) "equipe"
  [26]=>
  string(8) "cat_actu"
  [27]=>
  string(5) "title"
  [28]=>
  string(8) "subtitle"
  [29]=>
  string(11) "the_content"
  [30]=>
  string(6) "langue"
  [31]=>
  string(5) "modes"
  [32]=>
  string(5) "label"
  [33]=>
  string(12) "bon_a_savoir"
  [34]=>
  string(14) "moyen_paiement"
  [35]=>
  string(21) "blocs_contenu_camping"
  [36]=>
  string(12) "presentation"
  [37]=>
  string(14) "title_location"
  [38]=>
  string(20) "the_content_location"
  [39]=>
  string(17) "liste_hebergement"
  [40]=>
  string(18) "title_emplacements"
  [41]=>
  string(20) "emplacements_wysiwyg"
  [42]=>
  string(18) "liste_emplacements"
  [43]=>
  string(26) "liste_emplacements_confort"
  [44]=>
  string(15) "liste_insolites"
  [45]=>
  string(15) "title_activites"
  [46]=>
  string(21) "the_content_activites"
  [47]=>
  string(9) "activites"
  [48]=>
  string(12) "title_region"
  [49]=>
  string(18) "the_content_region"
  [50]=>
  string(7) "regions"
  [51]=>
  string(14) "title_services"
  [52]=>
  string(29) "services_equipements_pictos_1"
  [53]=>
  string(34) "services_equipements_pictos_list_1"
  [54]=>
  string(28) "services_equipements_content"
  [55]=>
  string(25) "services_equipements_col1"
  [56]=>
  string(25) "services_equipements_col2"
  [57]=>
  string(29) "services_equipements_pictos_2"
  [58]=>
  string(34) "services_equipements_pictos_list_2"
  [59]=>
  string(25) "services_equipements_list"
  [60]=>
  string(8) "facebook"
  [61]=>
  string(9) "instagram"
  [62]=>
  string(7) "twitter"
  [63]=>
  string(7) "galerie"
  [64]=>
  string(10) "galerie_en"
  [65]=>
  string(10) "galerie_de"
  [66]=>
  string(10) "galerie_nl"
  [67]=>
  string(7) "use_cf7"
  [68]=>
  string(24) "shortcode_contact_form_7"
  [69]=>
  string(15) "grp_reservation"
  [70]=>
  string(18) "display_coup_coeur"
  [71]=>
  string(20) "on_bottom_coup_coeur"
  [72]=>
  string(14) "txt_coup_coeur"
  [73]=>
  string(21) "infos_complementaires"
  [74]=>
  string(31) "aprim_camping_secureholiday_id1"
}