Preserved natural environment and access to the beach
Slow living holidays on the Ile de Ré
Our Portes en Ré campsite is located on the Ile de Ré close to the city of La Rochelle. This traditional village is the perfect place to enjoy camping on the Ile de Ré while remaining sheltered from large summer crowds. Come and slow down in our campsite 200 metres off the beach. Slow living in a peaceful and a natural space are the essence of Seasonova holidays.
Peaceful camping experience on the Ile de Ré
Have you already heard of the famous French singer Charles Aznavour? He mentions the trousse chemise street in one of his songs and you will be happy to know that our campsite looks out onto this mythical street. A quiet and traditional spot in which you will be able to spend wonderful camping holidays.
Family holidays on the Ile de Ré
If you wish to experience unforgettable holidays in France with your family, our Seasonova campsite is perfect for you. We cannot wait to welcome you and your loved ones.
The Bar à Manger opens its doors in your campsite on the Ile de Ré!
Fancy a pizza or a good glass of wine right at your campsite? That's now thanks to our new 2022 feature, the Bar à Manger. You can enjoy a quiet moment while savouring local products.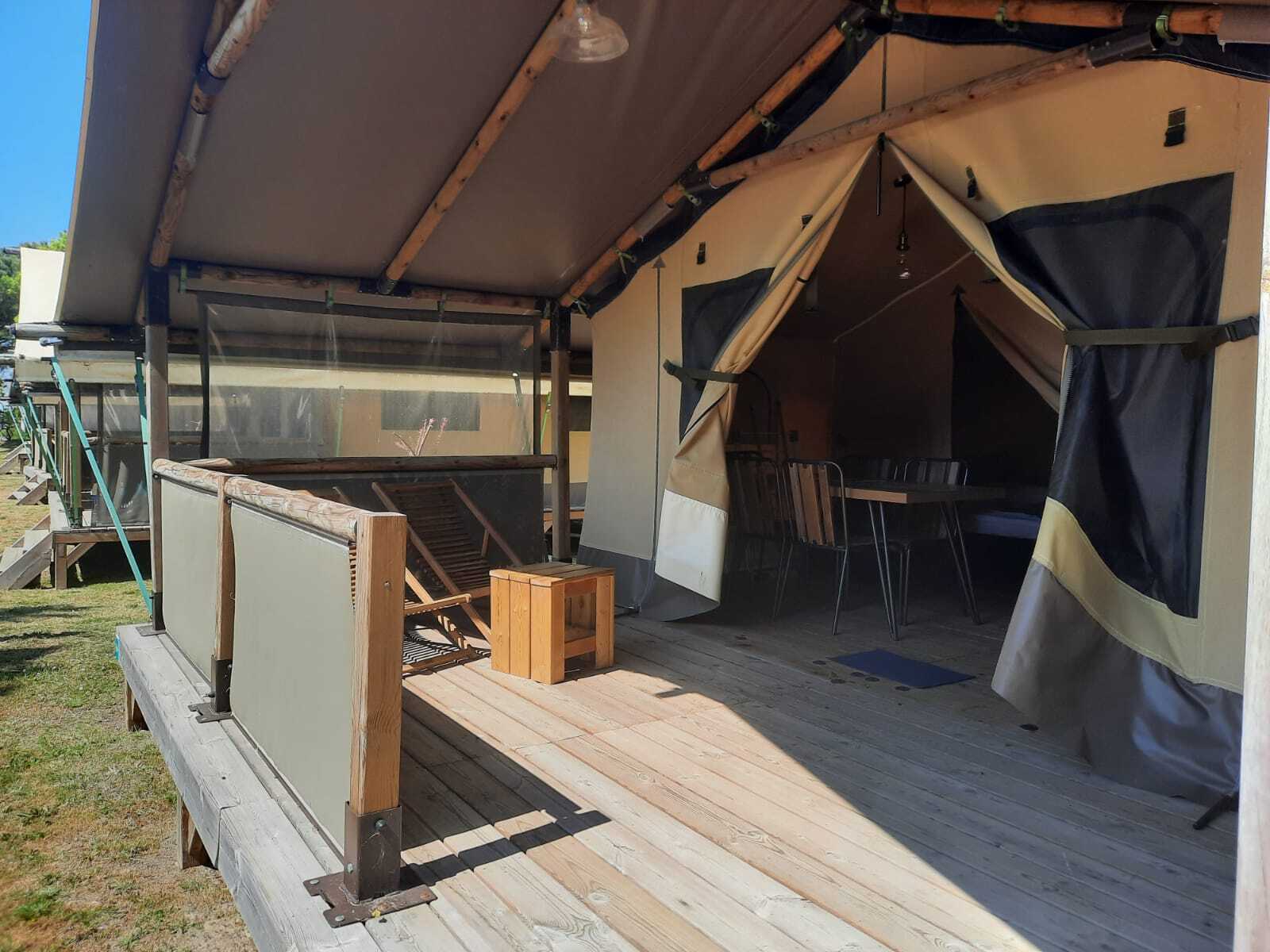 Good to know


Access for people with reduced mobility


Access for people with reduced mobility (according the rentals)


Pets allowed * (according the rentals)
Additional information
Numero de siret : 83798868200014
News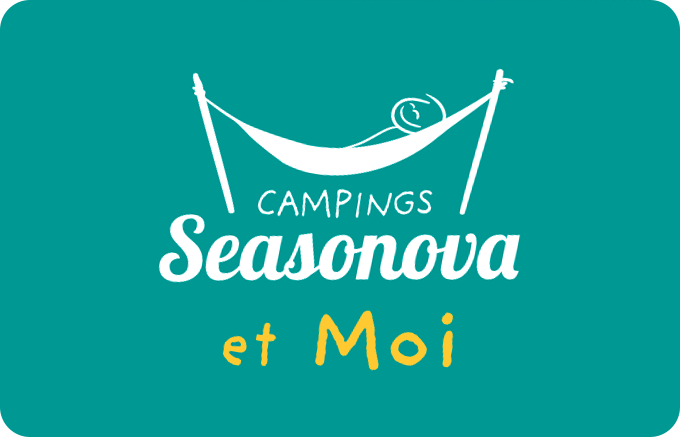 Do you know the
loyalty card?
Many advantages*
Join our tribe
and receive exclusive offers
* according to general conditions of use
Rentals
Rentals at the Seasonova Ile de Ré
camp site Your camping site Les Portes en Ré offers a wide range of holiday accommodation.. You can choose amongst our all inclusive, 3 bedroom Prestige Holiday cottages, our spacious wood Premium Lodges for up to 4 people or even our popular Kenya Lodges for adventure enthusiasts.
Pitches
Pitches at the Seasonova Les Portes en Re camping site
Our les Portes en Re campsite features comfortable large pitches located under the shade of the trees or in the sun. For unforgettable camping holidays with family or friends on the Ile de Re, our campsite is ideal. Once you have pitched your tent or parked your car you will be able to walk to the beach only 5 minutes away. You will also be able to walk to the Portes en Re village through the Trousse chemise street. A daily market takes place in the village place during summer.
Sanitary facilities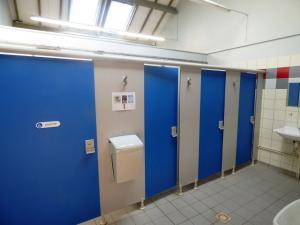 Heated and high standing sanitary facilities, you will find clean and modern amenities with infant cabins and reduced mobility cabins.
Griddle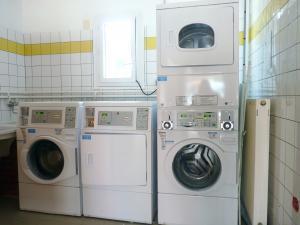 Services Areas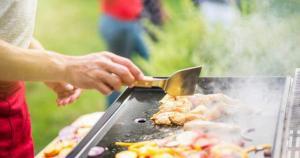 Laundromat: washing machines and dryers are available on the campsite (tokens required)+ iron and ironing board loans/ Service area for motor homes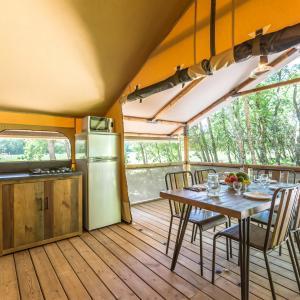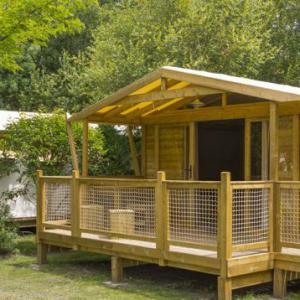 Activities
A perfect slow life camping holiday on the Ile de Re
Our campsites Les Portes en Re is a quiet and relaxing place.However if you will be delighted if you wish to practice a variety of activities. The campsite Sasonova Les Portes en Re is ideal for children, for sports enthusiasts and and for people who want to slow life down and enjoy it.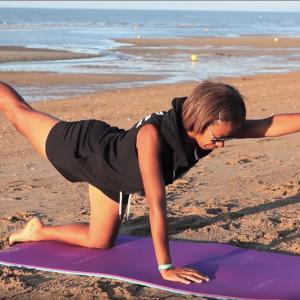 Yoga holidays
In our Seasonova Les Portes en Re campsite you will have the opportunity to discover or rediscover Yoga practice by attending Nathalie and David's classes. Their massages are also incredible which is heaven after a long bike ride.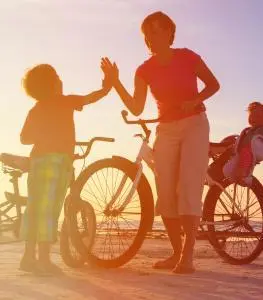 Cycling trek
Right after breakfast, what is better than a cycling day to enjoy the stunning landscapes that the ile de Re has to offer? There's something for every age and every ability. You will definitely fall for the island and all of its cycling paths.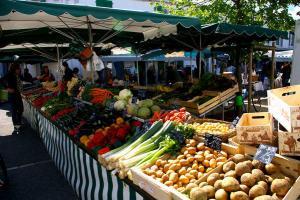 Portes en Re market
Our Seasonova Portes en Re campsite is located in the Portes en Re village as its name indicates. During the summer local producers sell their products daily. A perfect opportunity to prepare a delicious slow food meal and enjoy it on your pitch or on your terrace.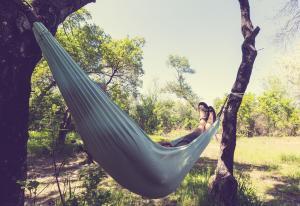 Espace Hamacs
The pleasure of the hammock on our campsite is back, discover our rest area and let yourself go in one of our hammocks to relax and dream…
Region
Ile de Re camping
Our campsite Seasonova Ile de Re is located in the village Les Portes en Re close to the Lileau des Niges natural reserve and the beach. You will be able to enjoy camping in one of the most spectacular spots of the island and discover its heart and soul during hikes and cycling trips.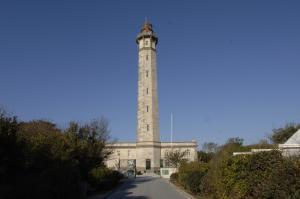 The Whales lighthouse 6km
Walk up the 257 steps of this lighthouse and enjoy an exceptional view over the Ile de Re and the ocean. Built between 1849 and 1853 The Whales lighthouse is 57 metres above sea level and one of the highest in France. A visit to the lighthouse is the perfect occasion to get out on your bikes.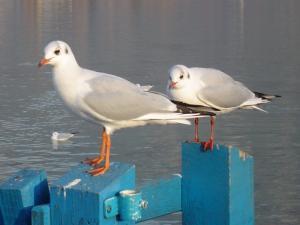 The Mouette lock 6km
During your camping holiday on the Ile de Re you will be able to discover the fish lock in Saint-Clement-des-Baleines close to Les Portes en Re village. It is one of the last locks on the island. This ancestral fishing technique consists in trapping the fish in a dry-stone wall shaped as a horseshoe.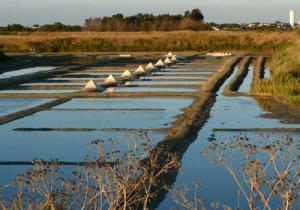 Salt marsh 2km
The harvesting of salt is an incredible skill. Walking at the heart of the wild landscapes of this natural and preserved island to watch the salt trade is fascinating. The island has over thirty salt manufacturers whose mission is to preserve the salt marshes. In order to share this tradition with a vast number of people, the producers welcome visitors at the Cabane des Sauniers. The cabin is located in Ars-en-Re. You will be able to purchase many products (coarse salt, fleur de sel etc..) as well as other specialities from the island such as sea asparagus and Retaise mustard.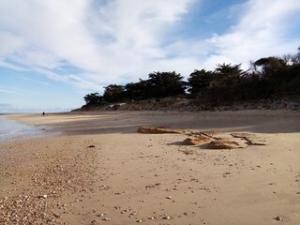 The sea 200M
With its many beautiful beaches, the village of Les Portes-en-Ré lends itself wonderfully to the joys of swimming and water sports, kite-surfing, windsurfing, sailing, paddling... The children's beach at Gros-Jonc has for years given many children a taste for the sea. For the older children, the nautical club of Les Portes-en-Ré offers a programme adapted to their needs.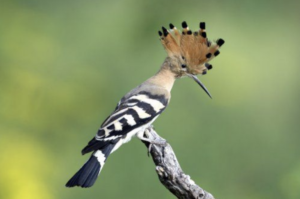 The birds 1.4km
Les Portes-en-Ré is also the domain of birds. The Maison du Fier organizes many outings to discover the birds and plants of the marshes as well as visits to the nature reserve of Lilleau des Niges. You can also take a walk along the marked footpaths: visit the alleys, the salt marshes path, the water path.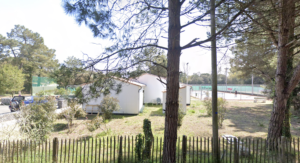 Golf, tennis 10km
The 9-hole golf course of Les Portes-en-Ré is unique, on the banks of the Fier d'Ars, and the Tennis Club du Bout de l'île is located in the woods, accessible by the cycle path of course!
SERVICES AND FACILITIES
Services and facilities at the campsite Seasonova Les Portes en Ré
Our campsite Seasonova Les Portes en Ré, offers all the services essential for a successful stay. Ordering bread the day before for breakfast on the terrace is the best way to start your holiday on the Île de Ré.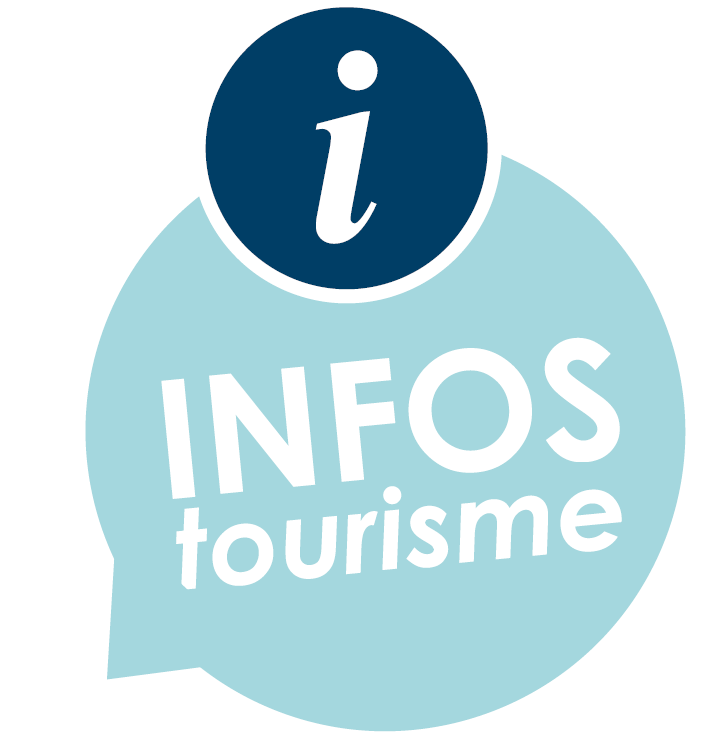 bread stand
convenience store
Hotel package

(sheet and towels rental, optional cleaning service)

Everything for baby

(bed, chair, pushchair and sanitary facilities
Laundromat
Plancha
wifi

(fee paying)

board game loans
library

Le Bar à Manger
Envie de vous désaltérer ? N'attendez plus et profitez de notre Bar à Manger. Ouvert de 12h à 14h30 et de 17h30 à 20h30, vous pourrez profiter d'un moment idyllique en famille ou entre amis.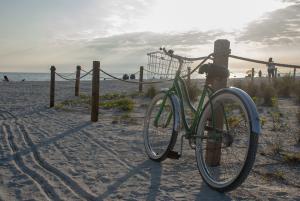 Campsite with bike rentals perfect for a bicycle holiday
Our campsite Seasonova Les Portes en Re has bikes available for hire for the whole family. You will be able to rent them for half a day or for your whole stay. If you have already been to the Ile de Re you know how important cycling is on the island.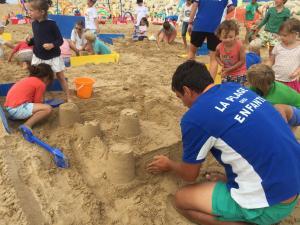 Sesonova's Les Portes en Re campsite beach access
The children's beach is only a 5 minute walk away and features a playground which your children will highly enjoy. We can already picture you cycling there with your family and a picnic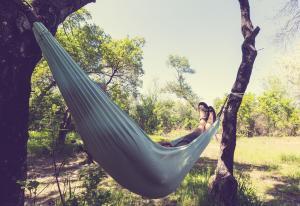 Espace hamacs
Le plaisir du hamac sur notre camping est de retour, découvrez notre espace de repos et lâchez prise dans un de nos hamacs pour vous relaxer et rêver …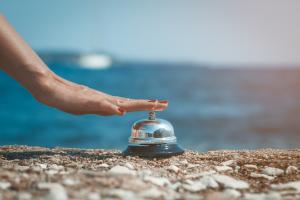 Service de conciergerie
Réservations de prestations de services extérieurs : touristiques, gastronomiques, transport, billetterie...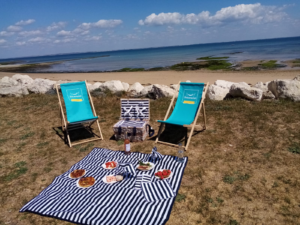 Malles Pic nique
Nos malles Pic Nique vous permettront de profiter d'un moment inoubliable dans un des cadres exceptionnels qu'offre notre si jolie Ile de Ré
array(85) {
  [0]=>
  string(13) "aprim_etoiles"
  [1]=>
  string(21) "blocs_contenu_camping"
  [2]=>
  string(30) "hebergement_titre_introduction"
  [3]=>
  string(30) "hebergement_texte_introduction"
  [4]=>
  string(21) "hebergement_vignettes"
  [5]=>
  string(25) "blocs_contenu_equipements"
  [6]=>
  string(23) "blocs_contenu_activites"
  [7]=>
  string(20) "blocs_contenu_tarifs"
  [8]=>
  string(25) "blocs_contenu_a_proximite"
  [9]=>
  string(14) "galerie_photos"
  [10]=>
  string(14) "camping_labels"
  [11]=>
  string(13) "aprim_adresse"
  [12]=>
  string(8) "aprim_cp"
  [13]=>
  string(11) "aprim_ville"
  [14]=>
  string(15) "aprim_ouverture"
  [15]=>
  string(18) "aprim_emplacements"
  [16]=>
  string(23) "aprim_camping_telephone"
  [17]=>
  string(19) "aprim_camping_email"
  [18]=>
  string(17) "aprim_ordre_carte"
  [19]=>
  string(22) "aprim_camping_brochure"
  [20]=>
  string(30) "aprim_camping_secureholiday_id"
  [21]=>
  string(18) "aprim_camping_plan"
  [22]=>
  string(16) "utiliser_les_ids"
  [23]=>
  string(24) "script_secure_holiday_id"
  [24]=>
  string(7) "widgets"
  [25]=>
  string(21) "script_secure_holiday"
  [26]=>
  string(7) "galerie"
  [27]=>
  string(10) "galerie_en"
  [28]=>
  string(10) "galerie_de"
  [29]=>
  string(10) "galerie_nl"
  [30]=>
  string(9) "region_h1"
  [31]=>
  string(21) "aprim_camping_horaire"
  [32]=>
  string(9) "video_img"
  [33]=>
  string(10) "google_map"
  [34]=>
  string(20) "aprim_camping_tarifs"
  [35]=>
  string(11) "pointer_pos"
  [36]=>
  string(6) "equipe"
  [37]=>
  string(8) "cat_actu"
  [38]=>
  string(5) "title"
  [39]=>
  string(8) "subtitle"
  [40]=>
  string(11) "the_content"
  [41]=>
  string(6) "langue"
  [42]=>
  string(5) "modes"
  [43]=>
  string(5) "label"
  [44]=>
  string(12) "bon_a_savoir"
  [45]=>
  string(14) "moyen_paiement"
  [46]=>
  string(12) "presentation"
  [47]=>
  string(14) "title_location"
  [48]=>
  string(20) "the_content_location"
  [49]=>
  string(17) "liste_hebergement"
  [50]=>
  string(18) "title_emplacements"
  [51]=>
  string(20) "emplacements_wysiwyg"
  [52]=>
  string(18) "liste_emplacements"
  [53]=>
  string(26) "liste_emplacements_confort"
  [54]=>
  string(15) "liste_insolites"
  [55]=>
  string(15) "title_activites"
  [56]=>
  string(21) "the_content_activites"
  [57]=>
  string(9) "activites"
  [58]=>
  string(12) "title_region"
  [59]=>
  string(18) "the_content_region"
  [60]=>
  string(7) "regions"
  [61]=>
  string(14) "title_services"
  [62]=>
  string(29) "services_equipements_pictos_1"
  [63]=>
  string(34) "services_equipements_pictos_list_1"
  [64]=>
  string(28) "services_equipements_content"
  [65]=>
  string(25) "services_equipements_col1"
  [66]=>
  string(25) "services_equipements_col2"
  [67]=>
  string(29) "services_equipements_pictos_2"
  [68]=>
  string(34) "services_equipements_pictos_list_2"
  [69]=>
  string(25) "services_equipements_list"
  [70]=>
  string(8) "facebook"
  [71]=>
  string(9) "instagram"
  [72]=>
  string(7) "twitter"
  [73]=>
  string(19) "aprim_camping_video"
  [74]=>
  string(21) "aprim_camping_form_id"
  [75]=>
  string(22) "aprim_camping_baliseh1"
  [76]=>
  string(27) "aprim_camping_plan_vignette"
  [77]=>
  string(7) "use_cf7"
  [78]=>
  string(24) "shortcode_contact_form_7"
  [79]=>
  string(15) "grp_reservation"
  [80]=>
  string(18) "display_coup_coeur"
  [81]=>
  string(20) "on_bottom_coup_coeur"
  [82]=>
  string(14) "txt_coup_coeur"
  [83]=>
  string(31) "aprim_camping_secureholiday_id1"
  [84]=>
  string(21) "infos_complementaires"
}