Les 7 Îles*** campsite on the pink granite coast in Brittany
Notre camping 3 étoiles, près de Perros-Guirec, se situe dans un cadre enchanteur avec une vue imprenable sur l'archipel des sept Îles.
Nous vous proposons des emplacements soignés avec vue sur mer et accès direct à la plage. Le port de Trélévern est le point de départ idéal pour découvrir la réserve ornithologique des Côtes-d'armor. Les amateurs de paysages enchanteurs et de panoramas marins seront charmés.
Un camping avec piscine couverte et chauffée en Bretagne
Que diriez-vous de vous baigner dans une eau chaude en admirant la mer ? Et pendant ce temps, les plus petits pourront barboter dans la pataugeoire. Nelly et Gontran seront heureux de vous accueillir dans une ambiance détendue et familiale.
Savourez les mets bretons au restaurant
Un cadre bucolique pour goûter les coquillages et poissons du jour en admirant le majestueux archipel des 7 îles.
Good to know

Access for people with reduced mobility (according the rentals)

Pets allowed * (according the rentals)
News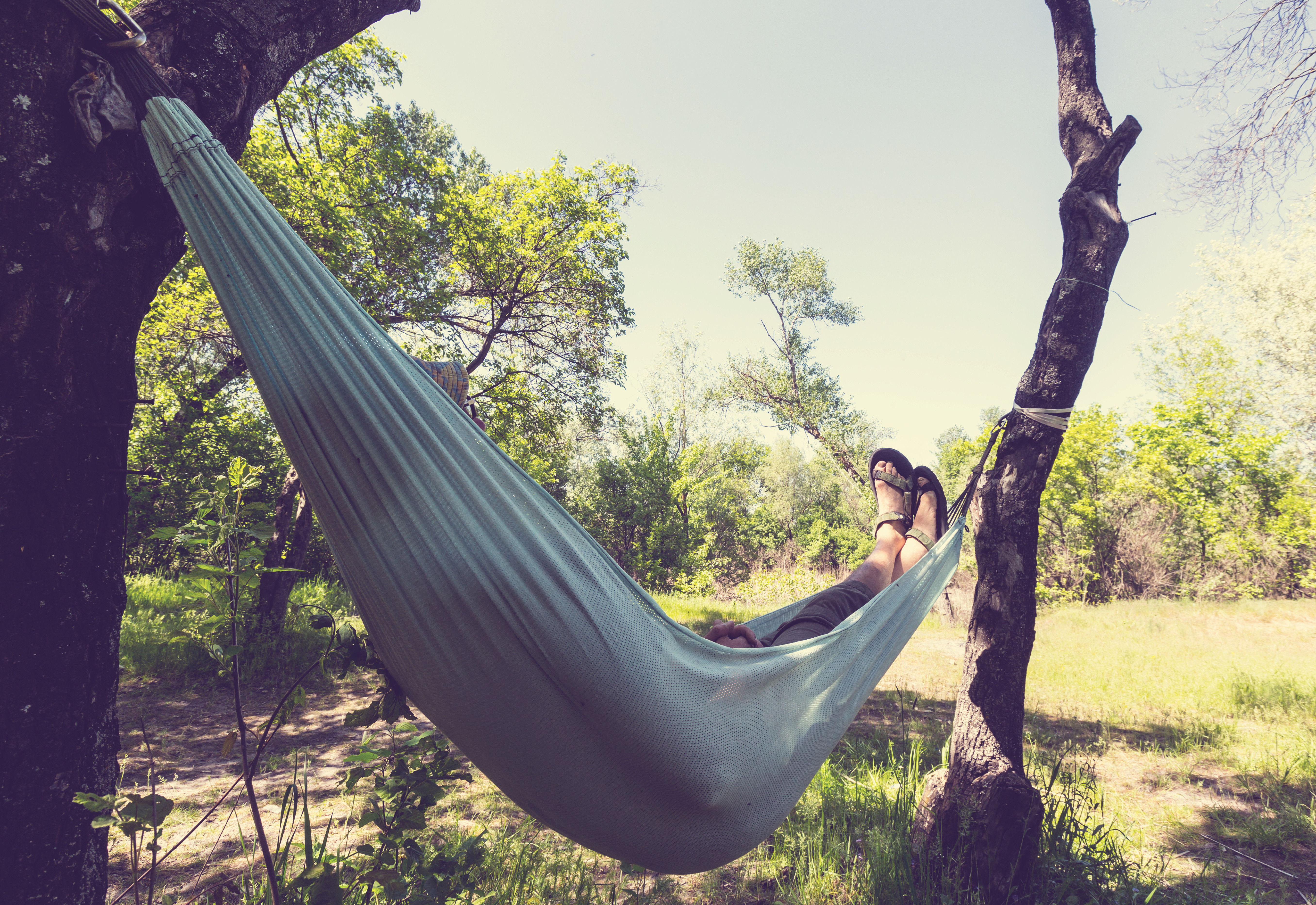 Book safely at seasonova
Because a successful stay starts with a serene reservation, Seasonova makes your life easier. If you opt for a reservation without cancellation guarantee, you will still benefit from a refund* within 48 hours (working days) in the following cases : [...]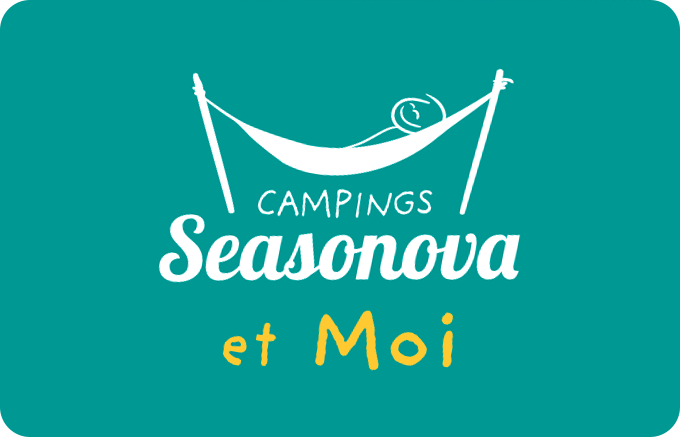 Do you know the
loyalty card?
Many advantages*
Join our tribe
and receive exclusive offers
* according to general conditions of use
Rentals
Envie de vous détendre en regardant les paysages marins de la Côte de Granit Rose ?
La plage est toute proche, il vous suffit d'enjamber le muret de granit pour vous retrouver sur le sable.
Ici vous pouvez opter pour une location toute équipée ou la simplicité du coco sweet. Appréciez les bienfaits de la vie en plein air sur les terrasses surplombant la mer.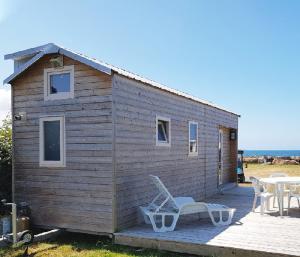 A wood cabin full of great memories. Our Tiny House has two floors: a living space on the first floor and two bedrooms upstairs. Open your eyes and admire the view from its great wooded terrace.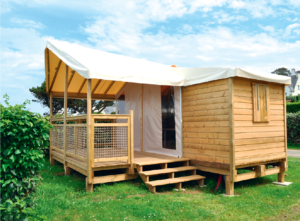 Robison's woodcabin is waiting for you! Everything is included, all you have to do is enjoy your free time: living room with bench seat and fully equipped kitchen, bathroom with separate toilets...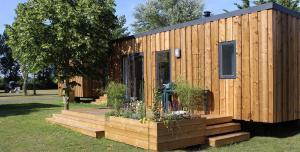 The prestige is like being in a hotel but camping! Ideal for cosy moments in a space designed for 6 people. This wooded mobile home features a covered terrace.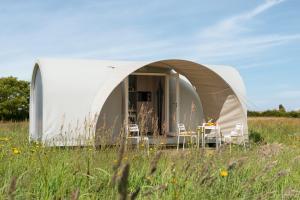 Coco Sweet Home is a compromise between a mobile home and a tent: a furnished interior covered up by tent fabric. A new functional, playful and comfortable concept.
Pitches
Vous rêvez de vous endormir bercé par le bruit des vagues ?
C'est ici que vos rêves deviennent réalité… Nous vous proposons des emplacements ensoleillés au plus près de la mer. Les espaces sont délimités pour votre tranquillité et équipés de branchements électriques.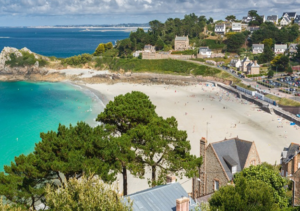 You will easily be able to access the pitches. With a spectacular panorama of the 7 iles archipelago, you will be amazed each day in this environment full of changing colours.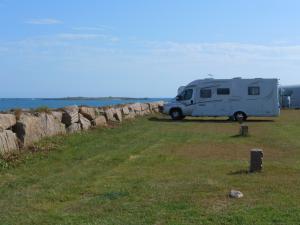 Ideal for a reduced priced stay with your camper. Stay on our 35 square metres tarmacked pitches inside the campsite. They are fitted with a service bay and a 6 A power supply with European plugs.
Sanitary facilities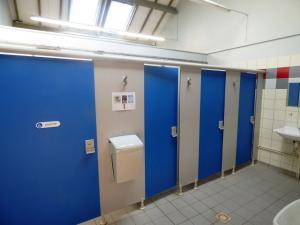 Heated toilet block Closed toilet block with an infant tub.
Service area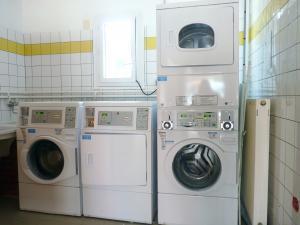 Laundromat: washing machines and dryers are at your disposal on the campsite ( tokens required)
Service area for motorhomes: Motorhome travellers will be able to get rid of their grey water and fill up on water easily and free of charge
Barbecue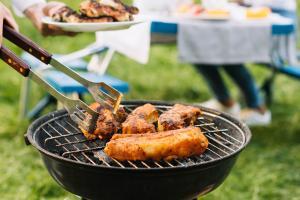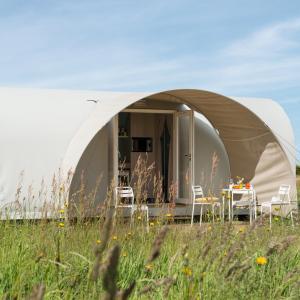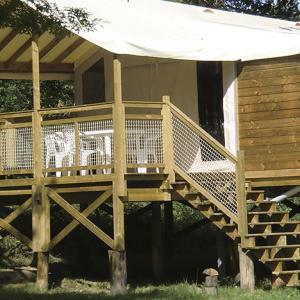 ACTIVITIES
Le camping des 7 îles est niché dans un environnement idyllique, à proximité de Port l'Épine. Ajoutez à cet environnement des activités variées en plein air et des animations conviviales pour passer des vacances réussies, en solo, en famille, ou entre amis !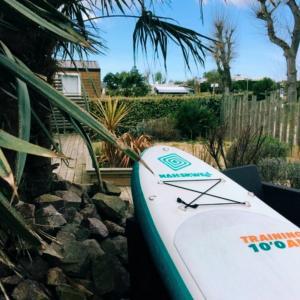 Exercise in the water
In July and August you can discover the benefits of water aerobics during our bi-weekly classes.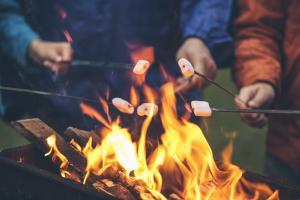 Theme nights
musical getaway! This region of northern France is well known for its fest noz: traditional music from Brittany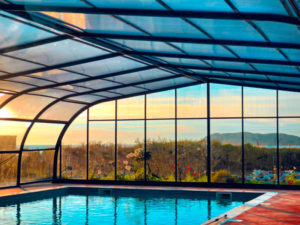 stand up paddle
Come and try your hand at paddle practice. And yes, the holidays are also the time to discover new practices. Alone or in a group, you can test your balance on the comforting Breton waves ! With the help of your paddle, treat yourself to a moment of freedom and calm, lulled by the delicate sound of the seagulls and accompanied by the sweet smell of the sea spray.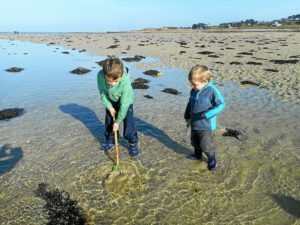 walleye fishing
Camping des 7 îles is located close to one of the most shell-rich spots. Is it low tide? Quickly, put on your boots, your oilskin (if the Breton weather is bad), and take your equipment on board to go harvest multiple shells, crustaceans or fish. The opportunity to take a good bowl of iodized air! Find the tide schedules in the campsite, or directly on our website
Region
Venez à Trelevern et découvrez un véritable bout de paradis !
Situé dans un environnement authentique, le camping les 7 Iles vous promet une évasion hors normes. Les sept Iles est l'endroit idéal pour partir à la découverte de la Côte de Granit Rose.
• Patrimoine : Destination des 7 îles, Ile de Bréhat, les plages de sables fins accueillent les familles
adeptes de la baignade.
• Gastronomie : le fars pod, l'araignée de mer, la cotriade, et la fameuse galette bretonne !
• Randonnée : le GR34, un classique incontournable et réservé aux piétons, c'est un chemin littoral. Le circuit vélo en famille (5,3km) sur des voies communales peu fréquentées.
• Route touristique : la route de la Côte des Ajoncs.
• Visite aux alentours : le planétarium de la côte de Granit Rose, Armoripark (centre aquatique ludique). Arpentez aussi les villes populaires comme Perros-Guirec (à 12 km), Lannion (à 15 km), Pontrieux (à 25 km), Paimpol (à 33 km)…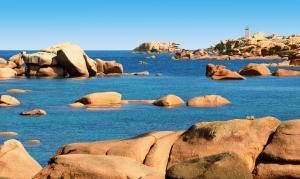 Leisure 0m
nautical sports Keep fit during your holidays by enjoying activities only a few kilometres away from the 7 iles campsite: sailing, kayaking, paddle boarding, kitesurfing… Everything you need to relax and have fun in order to spend unforgettable holidays while camping in France.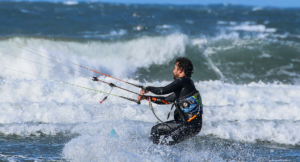 Get close to the birds 1km
Get close to the birds of the 7 iles archipelago An amazing spectacle! with over 20 000 marine birds. A few miles off the coast, between Perros-Guirec and Tregastel, this wild 40 hectares archipelago is the uncontested kingdom of seabirds. The site has been protected since 1912 thanks to the initiative of the bird protection league. It is the most important bird sanctuary on the French coastline. The best way to get close to the birds is to go on small passenger speed boats. The excursions around the archipelago have live talks presented by sailor guides.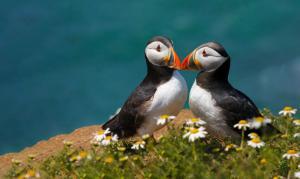 Dive into the magic of the Tregastel aquarium 6km
50 metres from the spectacular Coz-Pors beach, you will walk along a gigantic pink granite maze while discovering the local marine wildlife so diversified, colourful and surprising. The aquarium is located in an exceptional spot: the pink rock caves. This unusual place is worth the visit in itself but it does not stop there. You will be able to explore the mysteries of the seabed thanks to an array of animals, exhibitions and workshops. The perfect occasion to make your own beauty products with seaweed. Let yourself be surprised!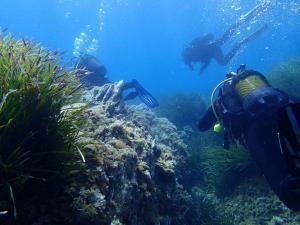 Plongez dans la magie de l'aquarium de Trégastel 20km
À 50 mètres de la magnifique plage du Coz-Pors, vous cheminerez sous un gigantesque dédale de granit rose, à la découverte de la faune locale sous-marine, diversifiée, colorée et surprenante. L'aquarium se situe à un endroit exceptionnel : dans les grottes de rochers roses. Ce lieu insolite vaut à lui seul la visite, mais la visite ne s'arrête pas là. Ici vous pourrez explorer les mystères des fonds marins avec les animaux, les expositions et ateliers. L'occasion par exemple de réaliser des cosmétiques aux algues. Laissez-vous surprendre !
SERVICES and FACILITIES
Partir en vacances l'esprit léger !
Nous sommes là pour vous guider afin que vous passiez un agréable séjour au cœur des campings Seasonova. Nous avons pensé à tout pour des vacances sympa et faciles. *il est possible que des équipements ne soient pas disponibles en fonction de l'évolution des contraintes sanitaires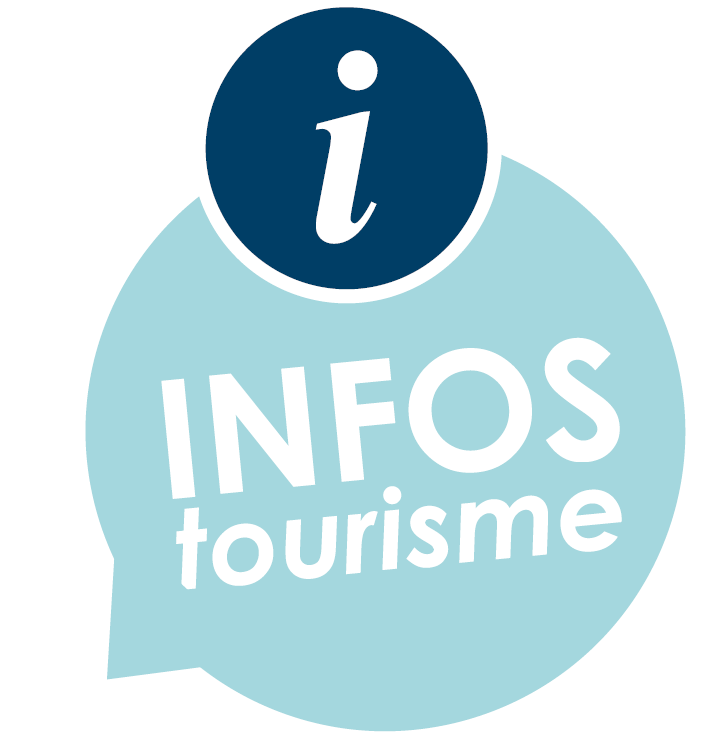 Restaurant
bread stand
convenience store
Breakfasts upon order
Hotel package

( sheet and towels rental, optional cleaning service)
Everything for baby

(bed, chair, pushchair and sanitary facilities)

Laundromat
wifi

(fee)

teams on site 24/7
board game loans
library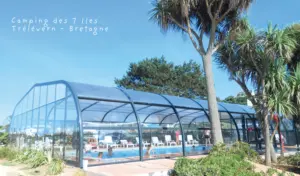 Heated swimming pool facing the sea
Heated swimming pool facing the sea, Recharge your batteries! For even more relaxation and slow living our campsite is equipped with a heated and covered swimming pool. The children will even be able to enjoy the paddling pool. Our swimming pool is open all throughout the season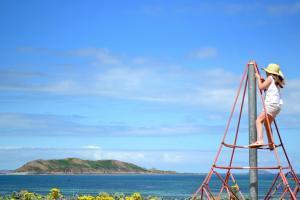 Family games
Games for the whole family. At the 7 iles campsite we have thought about the whole family. Children will be able to have fun in our bouncy castle or discover our playground. Grown ups also have what they need to have fun: fuzzball, ping pong table, volleyball field, badminton, petanque...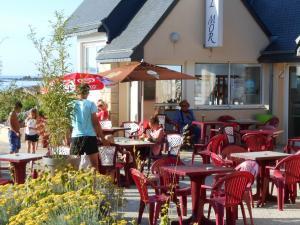 Restaurant
Want to sample local specialties? Here you will have access to all kinds of shellfish and fish. For the pleasure of your taste buds and your eyes the restaurant "Awel Mor" offers a sensory experience in a bucolic and relaxing setting. To start, explore the products of the sea (catch of the day) and our slow food philosophy. If you prefer turf, meat lovers will not know where to begin. And we are not forgetting our vegetarian friends and the little ones as we have dishes prepared especially for them. To finish this tasting journey, let yourself be tempted by a homemade dessert prepared by our pastry chef.
array(79) {
  [0]=>
  string(13) "aprim_etoiles"
  [1]=>
  string(13) "aprim_adresse"
  [2]=>
  string(8) "aprim_cp"
  [3]=>
  string(11) "aprim_ville"
  [4]=>
  string(15) "aprim_ouverture"
  [5]=>
  string(18) "aprim_emplacements"
  [6]=>
  string(23) "aprim_camping_telephone"
  [7]=>
  string(19) "aprim_camping_email"
  [8]=>
  string(30) "aprim_camping_secureholiday_id"
  [9]=>
  string(21) "blocs_contenu_camping"
  [10]=>
  string(30) "hebergement_titre_introduction"
  [11]=>
  string(30) "hebergement_texte_introduction"
  [12]=>
  string(21) "hebergement_vignettes"
  [13]=>
  string(25) "blocs_contenu_equipements"
  [14]=>
  string(23) "blocs_contenu_activites"
  [15]=>
  string(20) "blocs_contenu_tarifs"
  [16]=>
  string(25) "blocs_contenu_a_proximite"
  [17]=>
  string(14) "galerie_photos"
  [18]=>
  string(17) "aprim_ordre_carte"
  [19]=>
  string(21) "aprim_camping_form_id"
  [20]=>
  string(14) "camping_labels"
  [21]=>
  string(22) "aprim_camping_brochure"
  [22]=>
  string(18) "aprim_camping_plan"
  [23]=>
  string(19) "aprim_camping_video"
  [24]=>
  string(21) "script_secure_holiday"
  [25]=>
  string(7) "widgets"
  [26]=>
  string(16) "utiliser_les_ids"
  [27]=>
  string(24) "script_secure_holiday_id"
  [28]=>
  string(7) "galerie"
  [29]=>
  string(10) "galerie_en"
  [30]=>
  string(10) "galerie_de"
  [31]=>
  string(10) "galerie_nl"
  [32]=>
  string(9) "region_h1"
  [33]=>
  string(21) "aprim_camping_horaire"
  [34]=>
  string(9) "video_img"
  [35]=>
  string(10) "google_map"
  [36]=>
  string(20) "aprim_camping_tarifs"
  [37]=>
  string(11) "pointer_pos"
  [38]=>
  string(6) "equipe"
  [39]=>
  string(8) "cat_actu"
  [40]=>
  string(5) "title"
  [41]=>
  string(8) "subtitle"
  [42]=>
  string(11) "the_content"
  [43]=>
  string(6) "langue"
  [44]=>
  string(5) "modes"
  [45]=>
  string(5) "label"
  [46]=>
  string(12) "bon_a_savoir"
  [47]=>
  string(14) "moyen_paiement"
  [48]=>
  string(12) "presentation"
  [49]=>
  string(14) "title_location"
  [50]=>
  string(20) "the_content_location"
  [51]=>
  string(17) "liste_hebergement"
  [52]=>
  string(18) "title_emplacements"
  [53]=>
  string(20) "emplacements_wysiwyg"
  [54]=>
  string(18) "liste_emplacements"
  [55]=>
  string(26) "liste_emplacements_confort"
  [56]=>
  string(15) "liste_insolites"
  [57]=>
  string(15) "title_activites"
  [58]=>
  string(21) "the_content_activites"
  [59]=>
  string(9) "activites"
  [60]=>
  string(12) "title_region"
  [61]=>
  string(18) "the_content_region"
  [62]=>
  string(7) "regions"
  [63]=>
  string(14) "title_services"
  [64]=>
  string(29) "services_equipements_pictos_1"
  [65]=>
  string(34) "services_equipements_pictos_list_1"
  [66]=>
  string(28) "services_equipements_content"
  [67]=>
  string(25) "services_equipements_col1"
  [68]=>
  string(25) "services_equipements_col2"
  [69]=>
  string(29) "services_equipements_pictos_2"
  [70]=>
  string(34) "services_equipements_pictos_list_2"
  [71]=>
  string(25) "services_equipements_list"
  [72]=>
  string(8) "facebook"
  [73]=>
  string(9) "instagram"
  [74]=>
  string(7) "twitter"
  [75]=>
  string(22) "aprim_camping_baliseh1"
  [76]=>
  string(27) "aprim_camping_plan_vignette"
  [77]=>
  string(7) "use_cf7"
  [78]=>
  string(24) "shortcode_contact_form_7"
}