3* camping du Braou in Audenge
glamping dans le bassin d'Arcachon
Located in the 3* Braou campsite in Audenge near the Bay of Arcachon, the Seasonova Village offers you a Slow Life experience in unusual and high quality accommodation. At 800 m from Audenge town centre and its shops and only 2 km from the beach, you will be ideally located to enjoy all the activities offered by the Bassin d'Arcachon: hiking, beaches, canoeing, paddling, fishing, surfing, windsurfing... and much more!
In the campsite, relax by the heated outdoor swimming pool (from April to September) and take advantage of all the campsite facilities (grocery shop, barbecue area, playground, etc.) to enjoy a friendly, family-oriented stay close to nature at the Seasonova Village.

Looking for a place to escape? The Arcachon basin is for you!
With its cultural and natural heritage, discover a multitude of activities to do with friends or family.
Halfway between Arcachon and the Pointe du Cap Ferret, go on an adventure in this unique place in France.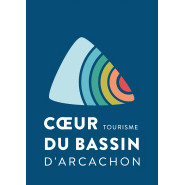 Good to know


Access for people with reduced mobility
News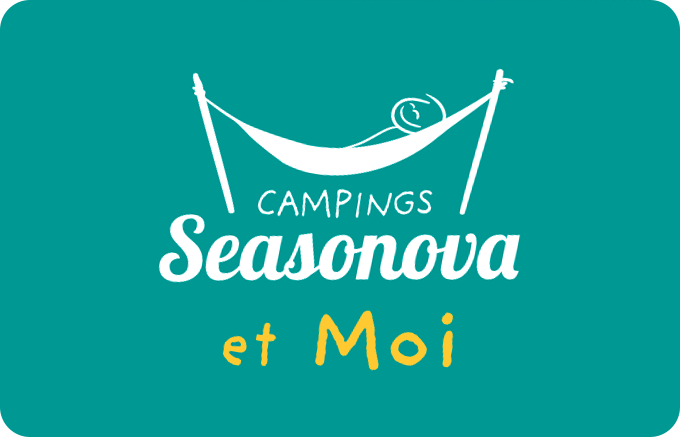 Do you know the
loyalty card?
Many advantages*
Join our tribe
and receive exclusive offers
* according to general conditions of use
Locations
Le Village Seasonova Bassin d'Arcachon vous propose une véritable expérience slow life en Glamping. Eco reponsable est composé de matériaux naturel, vous retrouverez vos sensations d'aventuriers en cumulant confort et joie du plein air.
Emplacements
Our Seasonova village does not offer pitches in the Arcachon basin Seasonova village.
Activités
Pour vos vacances bien être dans le bassin d'Arcachon, Magaly vous propose des cours de yoga, chi gong et autres balades à Audenge et dans le bassin d'Arcachon.
Aussi, le Camping du Braou vous propose en saison un programme d'activités et d'animation pour toute la famille

Swimming pool area
Take advantage of the campsite's outdoor swimming pool and heated paddling pool (April to September) to have a great time with family and friends. After a swim, why not sunbathe on the sunbeds by the pool?

Playground
Playground: Take advantage of a playground in your Village Seasonova of the Bassin d'Arcachon. With its slides, swings, spring games or its little house for young and old, discover the pleasure of a dedicated space for your children.

Hiking
Do you love hiking? Don't wait any longer and discover the many treasures of the Bassin d'Arcachon through numerous hikes and bike rides. A cycle track awaits you at the entrance to the campsite. With your friends or family, share a moment of pure happiness with nature.
Région

Tasting of oysters from the Bay of Arcachon 1 km
A region known for the superior quality of its oysters, discover the unique flavours of its seafood. To harvest these oysters, oyster farmers observe the movements of the tides to monitor the growth of the shellfish. The first oyster farming activities in the Bay of Arcachon date back to the Gallo-Roman era according to certain historical writings. Don't wait any longer and taste the best oysters of the region only 25 minutes from your campsite.

Ornithological reserve 1 km
Immerse yourself in nature and discover a wide variety of wild birds. This park was created in 1972 by 4 ornithologists from Arcachon and allows you to observe a great ornithological wealth. According to the latest census, 323 species inhabit this place. An exceptional place only 13 kilometres from your Seasonova village.

The cabanes tchanquées 1 km
Emblematic places for ornithologists, the cabanes tchanquées are a must-see in the Bay of Arcachon. Embark on a boat trip and discover the cabanes tchanquées as well as the île aux oiseaux, a real spectacle awaits you! At high tide, you can approach the cabanes tchanquées. At low tide, you can admire the foundations of these houses.
Services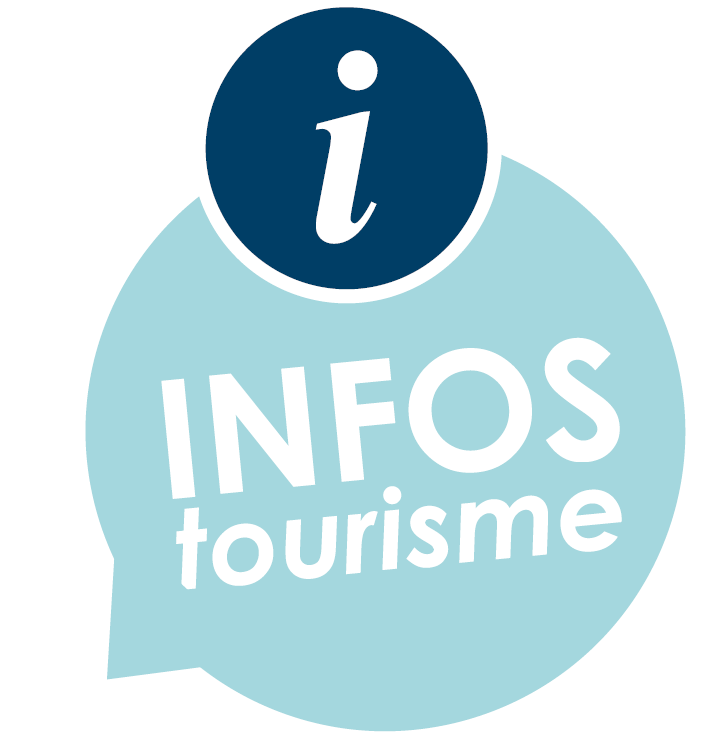 In the campsite :
heated and open-air swimming pool with an unheated paddling pool independent of the swimming pool

(open according to the weather)

children's playground
volleyball court
barbecue area
free wifi in ¾ of the campsite
baby kit rental
laundry area
No catering - Grocery shop on site
animals accepted

(except category 1 and 2 dogs)
Near the campsite :
cycle track from the campsite
fitness trail
footpaths, coastal path, Certes and Graveyron estate
Audenge beach
seawater swimming pool with lifeguard in July and August
oyster port with fishermen's huts for oyster tasting.
array(66) {
  [0]=>
  string(14) "galerie_photos"
  [1]=>
  string(13) "aprim_adresse"
  [2]=>
  string(9) "region_h1"
  [3]=>
  string(8) "aprim_cp"
  [4]=>
  string(11) "aprim_ville"
  [5]=>
  string(23) "aprim_camping_telephone"
  [6]=>
  string(19) "aprim_camping_email"
  [7]=>
  string(13) "aprim_etoiles"
  [8]=>
  string(17) "aprim_ordre_carte"
  [9]=>
  string(15) "aprim_ouverture"
  [10]=>
  string(21) "aprim_camping_horaire"
  [11]=>
  string(18) "aprim_emplacements"
  [12]=>
  string(30) "aprim_camping_secureholiday_id"
  [13]=>
  string(15) "grp_reservation"
  [14]=>
  string(19) "aprim_camping_video"
  [15]=>
  string(9) "video_img"
  [16]=>
  string(10) "google_map"
  [17]=>
  string(7) "use_cf7"
  [18]=>
  string(21) "aprim_camping_form_id"
  [19]=>
  string(22) "aprim_camping_baliseh1"
  [20]=>
  string(22) "aprim_camping_brochure"
  [21]=>
  string(18) "aprim_camping_plan"
  [22]=>
  string(20) "aprim_camping_tarifs"
  [23]=>
  string(27) "aprim_camping_plan_vignette"
  [24]=>
  string(11) "pointer_pos"
  [25]=>
  string(5) "title"
  [26]=>
  string(8) "subtitle"
  [27]=>
  string(11) "the_content"
  [28]=>
  string(8) "cat_actu"
  [29]=>
  string(5) "modes"
  [30]=>
  string(5) "label"
  [31]=>
  string(12) "bon_a_savoir"
  [32]=>
  string(6) "langue"
  [33]=>
  string(14) "moyen_paiement"
  [34]=>
  string(6) "equipe"
  [35]=>
  string(21) "blocs_contenu_camping"
  [36]=>
  string(12) "presentation"
  [37]=>
  string(14) "title_location"
  [38]=>
  string(20) "the_content_location"
  [39]=>
  string(17) "liste_hebergement"
  [40]=>
  string(18) "title_emplacements"
  [41]=>
  string(20) "emplacements_wysiwyg"
  [42]=>
  string(18) "liste_emplacements"
  [43]=>
  string(26) "liste_emplacements_confort"
  [44]=>
  string(15) "liste_insolites"
  [45]=>
  string(15) "title_activites"
  [46]=>
  string(21) "the_content_activites"
  [47]=>
  string(9) "activites"
  [48]=>
  string(12) "title_region"
  [49]=>
  string(18) "the_content_region"
  [50]=>
  string(7) "regions"
  [51]=>
  string(14) "title_services"
  [52]=>
  string(29) "services_equipements_pictos_1"
  [53]=>
  string(34) "services_equipements_pictos_list_1"
  [54]=>
  string(28) "services_equipements_content"
  [55]=>
  string(25) "services_equipements_col1"
  [56]=>
  string(25) "services_equipements_col2"
  [57]=>
  string(29) "services_equipements_pictos_2"
  [58]=>
  string(34) "services_equipements_pictos_list_2"
  [59]=>
  string(25) "services_equipements_list"
  [60]=>
  string(8) "facebook"
  [61]=>
  string(9) "instagram"
  [62]=>
  string(7) "twitter"
  [63]=>
  string(18) "display_coup_coeur"
  [64]=>
  string(20) "on_bottom_coup_coeur"
  [65]=>
  string(14) "txt_coup_coeur"
}