Experience Slow Life at our campsite near Mont-Saint-Michel.
The Haliotis campsite is located on the banks of the river, 5 minutes from the coast and 40 minutes from the beach, at the gateway to a small town with all amenities. Its flowery and landscaped setting is ideal for relaxation and will appeal to both couples and families. Everyone will appreciate the calmness of the place, the new bar terrace overlooking the heated swimming pool and its completely redone beach, the sauna, the cycle track which links the campsite to Mont St Michel as well as the multi-sports ground, the playground, the children's club,

Good to know


Access for people with reduced mobility


Pets allowed * (according the rentals)
News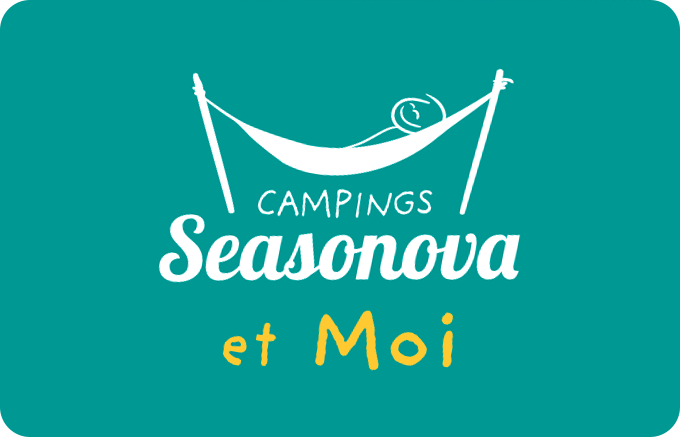 Do you know the
loyalty card?
Many advantages*
Join our tribe
and receive exclusive offers
* according to general conditions of use
Emplacements
Our pitches welcome holidaymakers wishing to stay in a tent, caravan or motorhome.
Spacious and delimited, you will appreciate the calm and the proximity of all the shops less than 5 minutes on foot. Dispersed on plots of about 80m2, they have an electrical connection (10 or 16 amps) and an access close to the sanitary block. At the disposal of campers: a laundry (washing machine and dryer), sanitary facilities and toilet cubicle (shower) for people with reduced mobility. For campers, a service area located at the entrance to the campsite allows for the supply of clean water and the emptying of waste water and chemical toilets. Campers have access to all the facilities and services of the campsite: swimming pool, sauna, bar, wifi access, postal service, etc...
.

Whether you are travelling in a camper van, caravan, van or with your tent in the boot, we will find the right pitch for you. Some are sunny and others are shaded by tall trees.

Suitable for caravans, motorhomes and tents, these spacious, grassy pitches are bounded by hedges to ensure peace and privacy.

Vous allez adorer ce concept d'avoir votre emplacement à proximité d'un sanitaire individuelle avec douche, WC lavabo + un évier pour la vaisselle (commun à deux emplacement)
Activities

Parents and children's area
Discover a space entirely dedicated to you and your children in your Normandy campsite. Share unique moments with them and enjoy every moment of happiness.

Mini-farm
The mini-farm at your Haliotis campsite welcomes you for a moment of sharing. Let your children feed the many animals on the mini-farm and watch them smile at you.

Multi-sport field
Sportsmen and women will not be disappointed at Camping Haliotis. The campsite is equipped with a multi-sports field where young and old can play football or basketball, a badminton court, table tennis tables and a bowling green. In July and August, sports activities for the whole family are organised on the campsite.

The cycle path at the Haliotis campsite
From the campsite, there is a superb walk or bike ride for those who enjoy walking or cycling: by following the river Couesnon for about 9 kilometres, it is possible to reach the Mont St Michel from the Haliotis campsite. A very pleasant way to discover the landscapes dotted with flocks of sheep in the salt meadows of the Bay of Mont Saint Michel. It is possible to hire bicycles or a rosalie directly from the campsite!
Région

Mont-Saint-Michel 9 km
Surrounded by a magnificent bay, Mont-Saint-Michel is a French must-see! Surely one of the greatest medieval pilgrimages, Mont-Saint-Michel is the 3rd most visited site in France. With its abbey that became a fortress in the past, discover the history of a unique place in France.

The Bay of Mont-Saint-Michel 1 km
Lovers of hiking, the bay of Mont-Saint-Michel invites you to enjoy a unique experience with your feet in the sand. Observe the many species of birds and fish and admire the beauty of the landscape as far as the eye can see. A veritable goldmine of fauna and flora opens up before you!

Castle of La Rouërie 1km
Are you passionate about history? Don't wait any longer and visit the castle of Rouërie. Only a quarter of an hour from your campsite, retrace the history of this Norman castle built in the 17th century. Classified as a historical monument since 1996, you can also enjoy its French and English gardens.
Services
Campsite with bathing area: Enjoy a perfectly equipped swimming pool for young and old within your campsite. With its paddling pool for children and its jacuzzi that can accommodate up to 13 people, enjoy moments of relaxation and sharing with your family!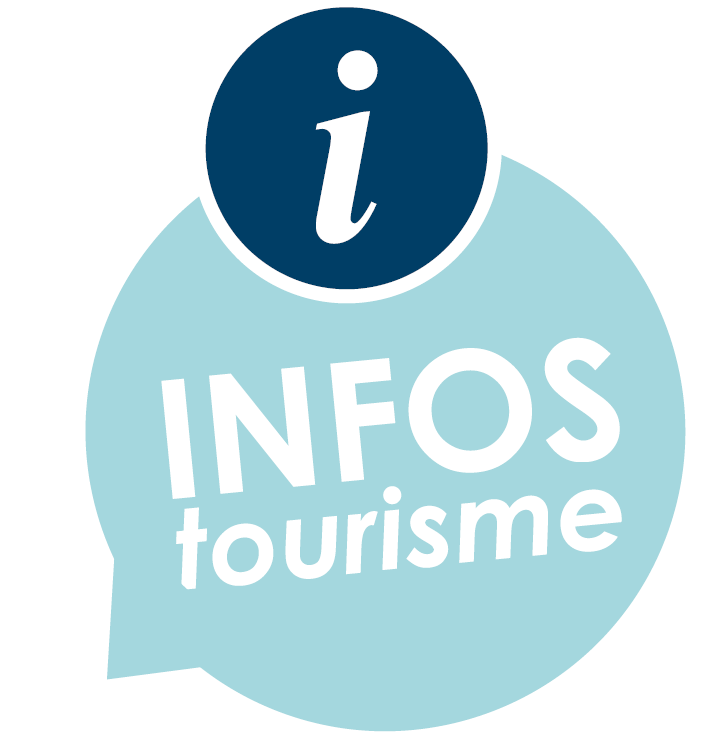 Dining bar

(New project for the year 2023)

Swimming pool
Bread store
Grocery shop
Loan of table tennis rackets
Everything for baby

(chairs, bath, umbrella bed)

Laundry
Barbecue
Wifi
Loan of board games/library

An aquatic area for young and old
Treat yourself to a dream holiday by taking advantage of the water park at your Haliotis campsite. Paddling pool, heated pool, jacuzzi, sauna, discover a moment of pure relaxation surrounded by your family or friends.
array(70) {
  [0]=>
  string(14) "galerie_photos"
  [1]=>
  string(13) "aprim_adresse"
  [2]=>
  string(9) "region_h1"
  [3]=>
  string(8) "aprim_cp"
  [4]=>
  string(11) "aprim_ville"
  [5]=>
  string(23) "aprim_camping_telephone"
  [6]=>
  string(19) "aprim_camping_email"
  [7]=>
  string(13) "aprim_etoiles"
  [8]=>
  string(17) "aprim_ordre_carte"
  [9]=>
  string(15) "aprim_ouverture"
  [10]=>
  string(21) "aprim_camping_horaire"
  [11]=>
  string(18) "aprim_emplacements"
  [12]=>
  string(30) "aprim_camping_secureholiday_id"
  [13]=>
  string(19) "aprim_camping_video"
  [14]=>
  string(9) "video_img"
  [15]=>
  string(10) "google_map"
  [16]=>
  string(7) "use_cf7"
  [17]=>
  string(21) "aprim_camping_form_id"
  [18]=>
  string(22) "aprim_camping_baliseh1"
  [19]=>
  string(22) "aprim_camping_brochure"
  [20]=>
  string(18) "aprim_camping_plan"
  [21]=>
  string(20) "aprim_camping_tarifs"
  [22]=>
  string(27) "aprim_camping_plan_vignette"
  [23]=>
  string(11) "pointer_pos"
  [24]=>
  string(5) "title"
  [25]=>
  string(8) "subtitle"
  [26]=>
  string(11) "the_content"
  [27]=>
  string(8) "cat_actu"
  [28]=>
  string(5) "modes"
  [29]=>
  string(5) "label"
  [30]=>
  string(12) "bon_a_savoir"
  [31]=>
  string(6) "langue"
  [32]=>
  string(14) "moyen_paiement"
  [33]=>
  string(6) "equipe"
  [34]=>
  string(21) "blocs_contenu_camping"
  [35]=>
  string(12) "presentation"
  [36]=>
  string(14) "title_location"
  [37]=>
  string(20) "the_content_location"
  [38]=>
  string(17) "liste_hebergement"
  [39]=>
  string(18) "title_emplacements"
  [40]=>
  string(20) "emplacements_wysiwyg"
  [41]=>
  string(18) "liste_emplacements"
  [42]=>
  string(26) "liste_emplacements_confort"
  [43]=>
  string(15) "liste_insolites"
  [44]=>
  string(15) "title_activites"
  [45]=>
  string(21) "the_content_activites"
  [46]=>
  string(9) "activites"
  [47]=>
  string(12) "title_region"
  [48]=>
  string(18) "the_content_region"
  [49]=>
  string(7) "regions"
  [50]=>
  string(14) "title_services"
  [51]=>
  string(29) "services_equipements_pictos_1"
  [52]=>
  string(34) "services_equipements_pictos_list_1"
  [53]=>
  string(28) "services_equipements_content"
  [54]=>
  string(25) "services_equipements_col1"
  [55]=>
  string(25) "services_equipements_col2"
  [56]=>
  string(29) "services_equipements_pictos_2"
  [57]=>
  string(34) "services_equipements_pictos_list_2"
  [58]=>
  string(25) "services_equipements_list"
  [59]=>
  string(8) "facebook"
  [60]=>
  string(9) "instagram"
  [61]=>
  string(7) "twitter"
  [62]=>
  string(7) "galerie"
  [63]=>
  string(10) "galerie_en"
  [64]=>
  string(10) "galerie_de"
  [65]=>
  string(10) "galerie_nl"
  [66]=>
  string(15) "grp_reservation"
  [67]=>
  string(18) "display_coup_coeur"
  [68]=>
  string(20) "on_bottom_coup_coeur"
  [69]=>
  string(14) "txt_coup_coeur"
}