Slow living and nature holidays
La Foret *** campsite in Sillé-le-Guillaume
Forest holidays by the lake to slow down and enjoy life. The campsite is a haven of tranquility where you will be able to share precious moments with your family and friends while being immersed in nature.
Enjoy a wide selection of activities at "Coco Beach"!
Lay your beach towels down at the Plage de Sille, swimming and the leisure base are only a few steps away (400m). You will have many activities at your doorstep: canoeing, sailing, mini-golf, pony rides, high ropes… You can also choose to hike or cycle on the many trails in the Alps Mancelles.
Out of the ordinary holidays in the Sarthe region
For the perfect slow living holidays discover the wonder of a night in a gypsy caravan under the trees. Perfect for a stay with your partner or with your family.

Good to know


Access for people with reduced mobility


Access for people with reduced mobility (according the rentals)


Pets allowed * (according the rentals)


Free WIFI
Spoken languages
French

English
News

Réservez en toute sécurité chez seasonova
Because a successful stay starts with a serene reservation, Seasonova makes your life easier. If you opt for a reservation without cancellation guarantee, you will still benefit from a refund* within 48 hours (working days) in the following cases : [...]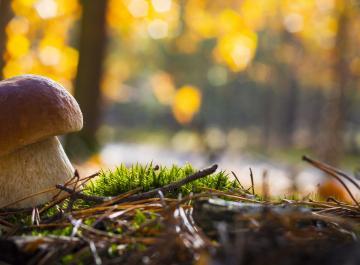 Qui dit automne, dit champignons
Sorry, this entry is only available in French, German and Dutch."Chauffeur, si t'es champion appuie sur l'champignon" À défaut d'appuyer sur le champignon, nous vous proposons plutôt de partir à leur recherche ! En effet, la saison de la cueillette [...]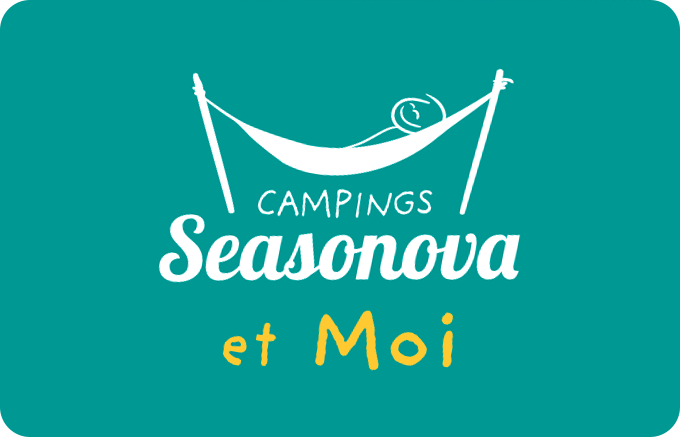 Do you know the
loyalty card?
Many advantages*
Join our tribe
and receive exclusive offers
* according to general conditions of use
Rentals
Have you always dreamed of sleeping in the middle of a forest? We have comfortable accomodation options for 2 to 6 people, wide pitches but also gypsy caravans and cottages with a terrace. You may want to take a nap on your deckchair while listening to the rustling of the leaves and the soft breeze of the wind…
Pitches
Camping holidays in the forest
Do you dream of falling asleep to a soothing silence? Your dreams can come true here.. We offer a variety of shaded pitches located at the heart of the Sille-le-Guillaume forest. The pitches are perfectly demarcated for your peace of mind and fitted with power plugs. The perfect solution to go on holidays with your pets.
Sanitary facilities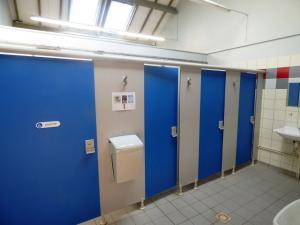 Closed in sanitary facilities with an infant tub (Accessible to people with reduced mobility).
Services Areas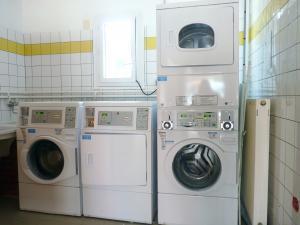 Laundromat: washing machines and dryers are available on the campsite (the washing machine and dryer are coin operated)
Wastewater drainage for motorhomes: the campsite's residents will be able to dispose of their greywaters and fill up with clean water easily and free of charge
Barbecue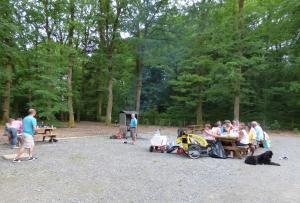 Enjoy a grilled meal in a designated picnic area. Picnic tables and closed in barbecues are at your disposition in a designated space in order to protect the surrounding forest.
Activities
ACTIVE FOREST HOLIDAYS
During July and August the team will be happy to offer you a program of activities tailored for both children and adults. / sports initiation and relaxation/ tournament/discovery of the forest… Your evening will be filled: theme nights, concerts, family games. For your holidays come and relax, share and enjoy nature in full simplicity at the La Foret campsite. You will be able to enjoy many outdoors activities: climbing, high ropes, mountain biking, catamaraning, kayaking…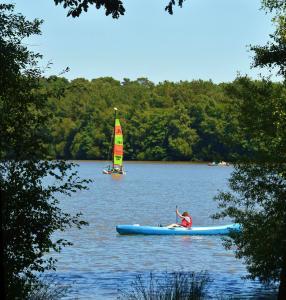 Leisure base "Coco Plage"
You love being active? There are multiple activities on offer in this 79 acre park at the heart of the forest. Come and enjoy all these activities with your families and your friends: swimming, sailing, canoeing, ziplining, fishing, climbing at the Rochebrune or Saut du Serf, hiking, mountain biking, horse riding…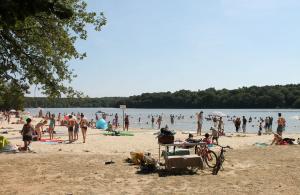 A little spot of paradise around the lake
You do not always have to be on the coast to enjoy the beach, you can do it in the heart of the forest too. Choose your favourite spot in order to relax: on the edge of the lake, under the sun or a little more removed under the shade of the forest. You will also love the cocktails, ice creams and other specialties of the Coco Beach Cafe.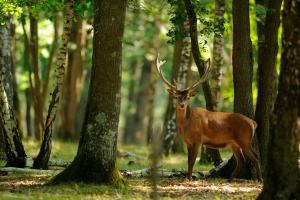 Theme nights: listen to the bellow of the stag!
In September the forest comes alive.
At the end of the summer the older stags get closer to the hinds. During a few days they drive out the young males to keep the females in the herd. With its head high the dominant stag produces its hoarse cry, stomps the ground and sometimes engages in antler to antler fights. You will be able to enjoy a magical experience in the middle of the woods by looking out for these animals. You will have to remain very quiet to be able to spot them…
Region
NORMANDY-MAINE: A TERRITORY TO DISCOVER
La Foret campsite is located in the Sarthe department in northern France between the cities of Le Mans and Alencon south of Parc Naturel Regional Normandie Maine and the Alps Mancelles. Live and incredible experience in the Pays de la Loire. The region is famous for its green roads and its charming villages at the heart of the Alpes Mancelles. Heritage: the lake and the forest in Sillee, castles, authentic villages,the old town Plantagenet, museums.. All only a few kilometres away from the camping site. Gastronomy: Maine's beef, the rillettes sarthoises, Maine's pommeau, the Jasnières, the Coteaux-du-loir Hikes: by foot or on bike, discover discover Sille's forest and the Champagne Conlinoise (trails available for download) Visits nearby: Saint-Céneri-le-Gérei, Saint-Léonard-des-Bois ou Fresnay-sur-Sarthe, the Zoo de la Flèche, Le Mans city of art and history, its museum, its racetrack.
•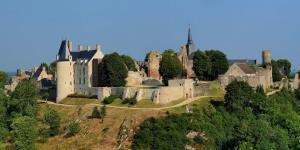 Saint-Suzanne: the jewel of the Maine 22km
High up in the Mayenne valley, come and wander in one of the most beautiful French villages. Sainte Suzanne is a pedestrian only authentic village. Walking around the sidestreets between its stone houses, breathe in the atmosphere of villages from yesteryear. You will also be able to make many discoveries since this village is always busy. You will be able to discover one of the last paper mills in France… A true treasure of the heritage of Coëvrons-Mayenne pays.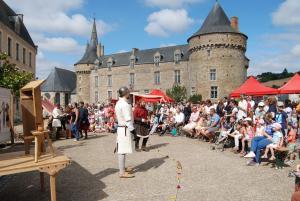 Medieval entertainment at the castle 3km
Visiting the Sille castle means discovering a unique medieval fortress and also talking a walk through history while finding out about emblematic characters. Robert de Sillé and Arsène Marie Le Feuvre are waiting for you to unveil their secrets. From April to September, the castle holds workshops, medieval activities and a medieval celebration. In July knights, jugglers and villagers reappear during a day to get you to experience life during the middle-ages.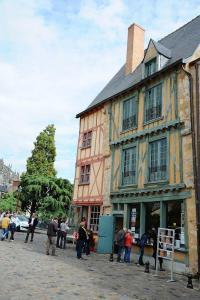 Le Mans and its monuments 37km
Labeled "city of art and history" and candidate for the Unesco world heritage list for its preserved rampart, the city of Le Mans is full of treasures. The old town called Cité Plantagenêt will astonish you by the variety, the breadth and the beauty of its heritage. The city of le Mans boasts 4 museums, 1111 acres of nature, 9 large public parks, exhibitions… During the summer the city comes alive with cultural activities. La Nuit des Chimères, Mystères dans la cathédrale and Soirs d'été are added to the visits, exhibitions, walks and outdoors activities offered all throughout the year. To find out more have a read of Le Mans l'été, a complete guide to the city. Finally, for automobile lovers, Le Mans 24h race circuit is only a stone's throw away.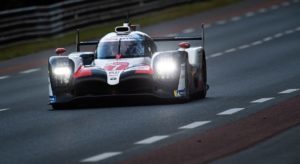 The 24h of the Mans automobile circuit 25
Located in the south of the city on the road to Tours, the origins of this circuit are closely linked to the French automobile Grand Prix of 1906. The festivities of the 24 hours race start 15 days before the race with test day and concerts, a fair, stand visits, photos and autograph sessions and the great parade of the pilots. There are events and races all year round: Le Mans Classic, Le Mans Story, Le Grand Prix de France, les 24 Heures Motos… To retrace these events a visit to the 24 hours museum is a must. Do not miss the exhibition "Le Mans 66".
SERVICES AND FACILITIES
Ga op vakantie met een lichte geest!
We are here to guide you so that you have a pleasant stay in the heart of Seasonova campsites. We have thought of everything for a fun and easy holiday.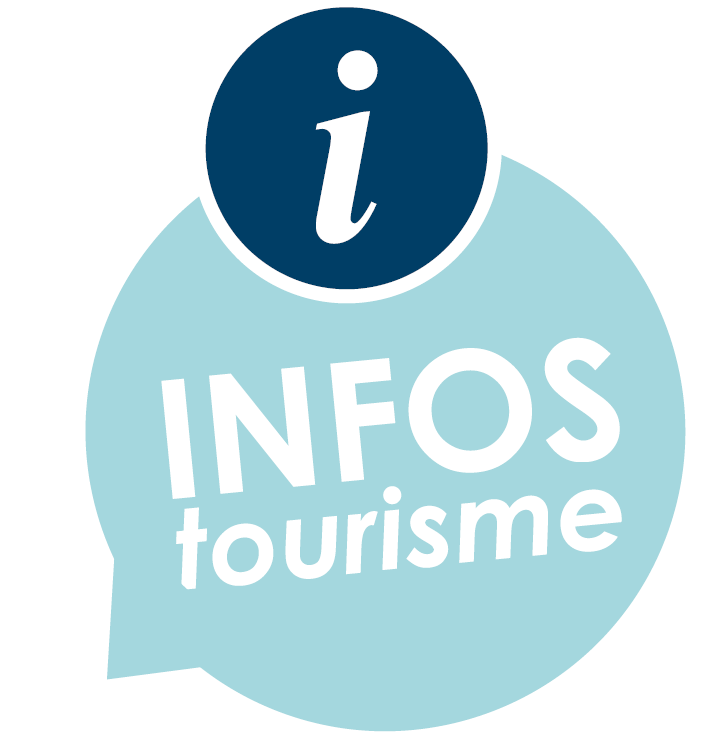 Tapas bar
bread stand
convenience store
Breakfasts upon order
Local produce market

(once a week in July and August)

Hotel package

( sheet and towels rental, optional cleaning service)
Everything for baby

(bed, chair, pushchair and sanitary facilities)

Laundromat
wifi

(fee)

teams on site 24/7
board game loans
library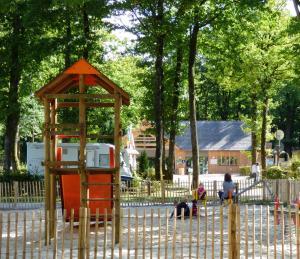 Leisure activities for the perfect family holiday
Try out numerous outdoors activities during your holidays in France. There is a large closed in playground so that your children can play safely. There is also a volleyball court and a petanque field for sports enthusiasts. Finally you will have access to a covered area with a fuzzball and a pingpong table. New in 2020: life size wood games! Come test your reasoning skills and agility and enjoy a variety of life size games such as Connect 4 and many others.
array(83) {
  [0]=>
  string(13) "aprim_etoiles"
  [1]=>
  string(13) "aprim_adresse"
  [2]=>
  string(8) "aprim_cp"
  [3]=>
  string(11) "aprim_ville"
  [4]=>
  string(15) "aprim_ouverture"
  [5]=>
  string(18) "aprim_emplacements"
  [6]=>
  string(23) "aprim_camping_telephone"
  [7]=>
  string(19) "aprim_camping_email"
  [8]=>
  string(16) "utiliser_les_ids"
  [9]=>
  string(24) "script_secure_holiday_id"
  [10]=>
  string(7) "widgets"
  [11]=>
  string(7) "galerie"
  [12]=>
  string(10) "galerie_en"
  [13]=>
  string(10) "galerie_de"
  [14]=>
  string(10) "galerie_nl"
  [15]=>
  string(21) "blocs_contenu_camping"
  [16]=>
  string(30) "hebergement_titre_introduction"
  [17]=>
  string(30) "hebergement_texte_introduction"
  [18]=>
  string(21) "hebergement_vignettes"
  [19]=>
  string(25) "blocs_contenu_equipements"
  [20]=>
  string(23) "blocs_contenu_activites"
  [21]=>
  string(25) "blocs_contenu_a_proximite"
  [22]=>
  string(14) "galerie_photos"
  [23]=>
  string(14) "camping_labels"
  [24]=>
  string(9) "region_h1"
  [25]=>
  string(21) "aprim_camping_horaire"
  [26]=>
  string(9) "video_img"
  [27]=>
  string(10) "google_map"
  [28]=>
  string(20) "aprim_camping_tarifs"
  [29]=>
  string(11) "pointer_pos"
  [30]=>
  string(6) "equipe"
  [31]=>
  string(8) "cat_actu"
  [32]=>
  string(5) "title"
  [33]=>
  string(8) "subtitle"
  [34]=>
  string(11) "the_content"
  [35]=>
  string(6) "langue"
  [36]=>
  string(5) "modes"
  [37]=>
  string(5) "label"
  [38]=>
  string(12) "bon_a_savoir"
  [39]=>
  string(14) "moyen_paiement"
  [40]=>
  string(12) "presentation"
  [41]=>
  string(14) "title_location"
  [42]=>
  string(20) "the_content_location"
  [43]=>
  string(17) "liste_hebergement"
  [44]=>
  string(18) "title_emplacements"
  [45]=>
  string(20) "emplacements_wysiwyg"
  [46]=>
  string(18) "liste_emplacements"
  [47]=>
  string(26) "liste_emplacements_confort"
  [48]=>
  string(15) "liste_insolites"
  [49]=>
  string(15) "title_activites"
  [50]=>
  string(21) "the_content_activites"
  [51]=>
  string(9) "activites"
  [52]=>
  string(12) "title_region"
  [53]=>
  string(18) "the_content_region"
  [54]=>
  string(7) "regions"
  [55]=>
  string(14) "title_services"
  [56]=>
  string(29) "services_equipements_pictos_1"
  [57]=>
  string(34) "services_equipements_pictos_list_1"
  [58]=>
  string(28) "services_equipements_content"
  [59]=>
  string(25) "services_equipements_col1"
  [60]=>
  string(25) "services_equipements_col2"
  [61]=>
  string(29) "services_equipements_pictos_2"
  [62]=>
  string(34) "services_equipements_pictos_list_2"
  [63]=>
  string(25) "services_equipements_list"
  [64]=>
  string(8) "facebook"
  [65]=>
  string(9) "instagram"
  [66]=>
  string(7) "twitter"
  [67]=>
  string(22) "aprim_camping_brochure"
  [68]=>
  string(17) "aprim_ordre_carte"
  [69]=>
  string(30) "aprim_camping_secureholiday_id"
  [70]=>
  string(19) "aprim_camping_video"
  [71]=>
  string(21) "aprim_camping_form_id"
  [72]=>
  string(22) "aprim_camping_baliseh1"
  [73]=>
  string(18) "aprim_camping_plan"
  [74]=>
  string(27) "aprim_camping_plan_vignette"
  [75]=>
  string(7) "use_cf7"
  [76]=>
  string(24) "shortcode_contact_form_7"
  [77]=>
  string(15) "grp_reservation"
  [78]=>
  string(18) "display_coup_coeur"
  [79]=>
  string(20) "on_bottom_coup_coeur"
  [80]=>
  string(14) "txt_coup_coeur"
  [81]=>
  string(31) "aprim_camping_secureholiday_id1"
  [82]=>
  string(21) "infos_complementaires"
}