A stay rocked by the waves.
Le Point du Jour
Thanks to our direct access to the sea you will be able to enjoy the beach any time of the day. You will also be able to use our covered and heated swimming pool. Numerous activities are offered throughout July and August. This campsite also features a well-being space which will be sure to delight you. Our campsite in Normandy is ideally located to visit the D-Day beaches or the maison de la Nature et de l'Estuaire in Sallenelles. If you are a nature lover the Sallenelles bay is perfect for hiking and bird watching.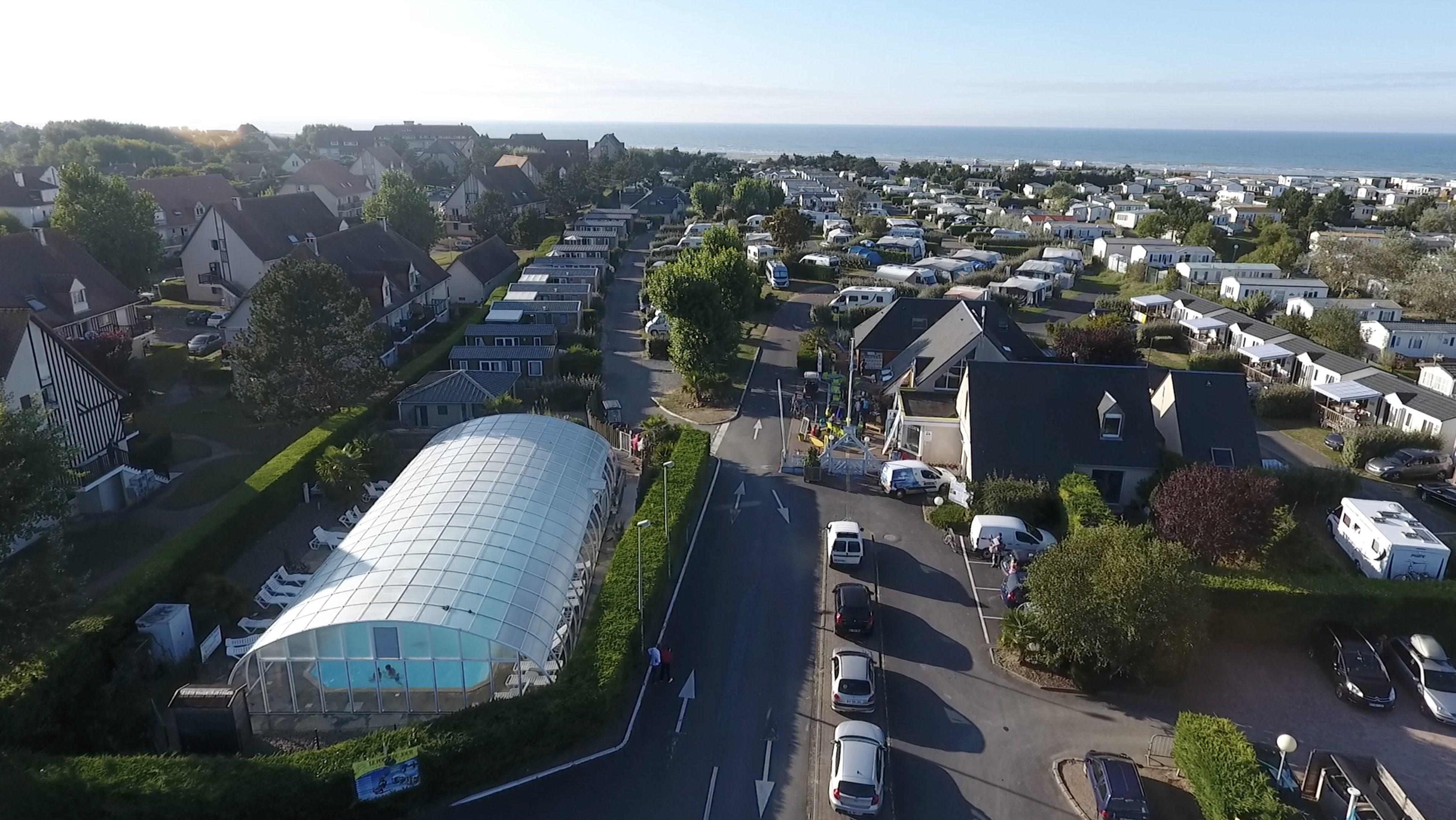 A preserved natural environment
The campsite Seasonova Le Point du Jour is located in the Normandy region and is ideal for camping in Northern France. It is at the heart of a preserved natural space near the cities of Cabourg and Caen, The campsite welcomes you in a calm and family friendly atmosphere to let you enjoy your holidays in France. Hearing the sound of waves after having admired the sunset is the kind of slow lifestyle experience you can expect during your stay at Le Point du Jour.
Good to know


Access for people with reduced mobility
Spoken languages
French

English

Spanish

German

Dutch
News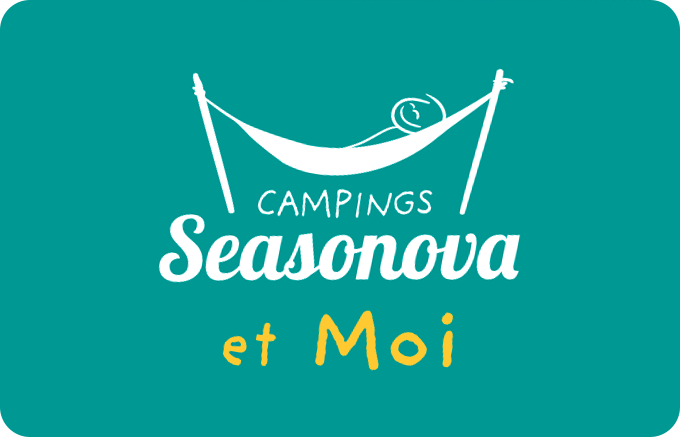 Do you know the
loyalty card?
Many advantages*
Join our tribe
and receive exclusive offers
* according to general conditions of use
Rentals
Rentals at the campsite Seasonova Le Point du Jourr
A perfect place to slow down by the seafront Your campsite Seasonova Le Point du Jour features a wide variety of holiday rentals. You will be able to stay in our all inclusive holiday cottages ranging from 1 to 3 bedrooms. If you prefer an out of the ordinary camping experience our Bivouac Nomad will delight you.
Pitches
Pitches at Le Point du Jour Campsite
A perfect spot with direct access to the beach Our campsite Le Point du Jour in Northern France features large grassy pitches. These pitches are ideal to set up your tent, install your caravan or even park your motorhome while camping in France. We also have a motorhome area. During your camping holidays at the Riva Bella you will be able to enjoy free access to the heated pool, the sanitary facilities as well as many other services on offer.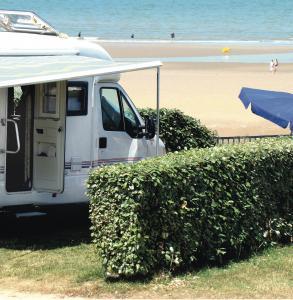 These pitches with direct access to the beach will delight young couples looking for a slow living experience as well as families with young children looking for space and freedom.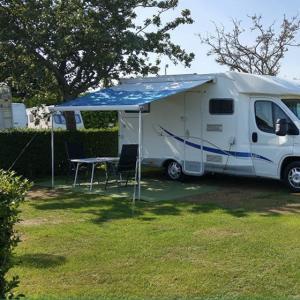 These pitches feature a drinking water tap and a wastewater disposal system on top of electricity so that you can directly hook the sanitary facilities of your caravan or motorhome.
Sanitary facilities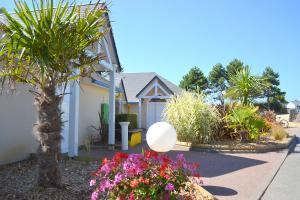 Heated and high standing sanitary facilities, you will find clean and modern amenities with infant cabins and reduced mobility cabins.
Services Areas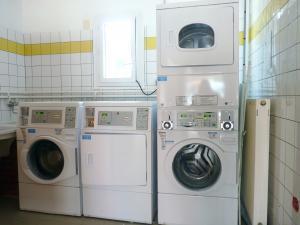 Laundromat: washing machines and dryers are available on the campsite (tokens required)+ iron and ironing board loans/ Service area for motor homes
Barbecue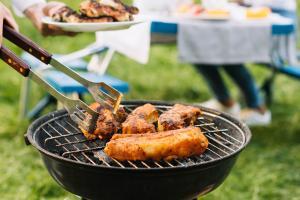 Barbecue and brasero rental
Activities
An ideal campsite for family friendly holidays in France
The Le Point du Jour campsite in Merville Franceville offers many activities all year round. Yoga and pilates lovers will be delighted. In July and August the campsite has daily activities for a perfect camping holiday experience. There is something for everyone.ici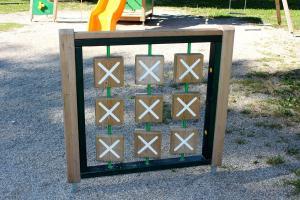 Children and parents' space
Your Seasonova campsites know that creating good memories with your children means an unforgettable camping holiday. This is why at Le Point du Jour you will be able to enjoy a space especially designed for you and your children featuring several large games made out of wood.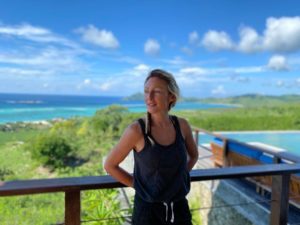 A campsite with Yoga classes
Organising your holidays can be tiring and stressful. Upon your arrival you will be able to book a yoga class. Lucie will be delighted to share her passion for well-being with you. Once your moment of relaxation is over our terrace awaits you.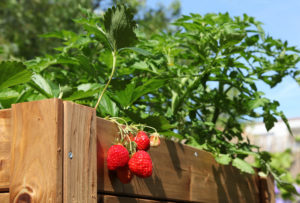 Permaculture in Normandy
Practicing permaculture allows us to focus on what is essential and what feels good. We can already picture you walking around strawberry bushes and other plants. If for you camping with nature holidays then Seasonova is ideal.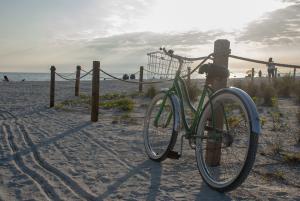 Bike rental at the campsite
Our campsite Seasonova Le Point du Jour is lucky to be located right next to a green cycling lane which is ideal for discovering the area. This is why thanks to our eco-friendly philosophy our campsite has a variety of bicycles for rent including children's bikes, electric bikes and much more.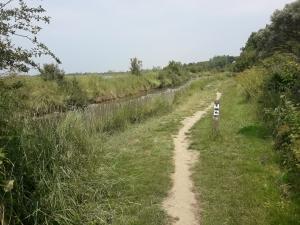 Randonnées
Partez à la découverte des plus beaux chemins de randonnées en compagnie de Pascal. Une boucle partant de notre camping guidée par un passionné, ça vous tente ? Venez nous voir à l'accueil pour réserver votre place !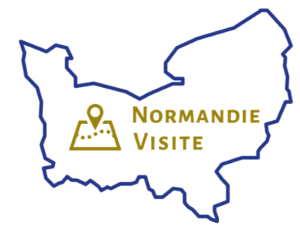 Visites guidées
Romain DESCLOS, guide conférencier en Normandie, vous propose de découvrir à ses côtés les hauts lieux du Débarquement. L'excursion (4h ) vous offrira un superbe panorama sur le port artificiel d'Arromanches, puis nous irons visiter les batteries allemandes de Longues-sur-Mer, un des plus beaux vestiges du Mur de l'Atlantique. La visite nous conduira ensuite sur la plage d'Omaha Beach, surplombée par le cimetière américain que nous arpenterons. Pour finir, nous irons découvrir le cimetière militaire allemand de La Cambe où reposent plus de 21 000 soldats, ce qui en fait une des plus importantes nécropoles militaire de France. Rendez-vous sur www.normandie-visite.com
Region
Your campsite Le Point du Jour in Northern France Normandy and its famous D-Day beaches is an ideal location to visit while going on holidays in France. Only two hours away from Paris, our camping site Seasonova Le Point du Jour is located in Merville Franceville in the Calvados department. This campsite with direct access to the beach features an outstanding environment for a beach holiday in France.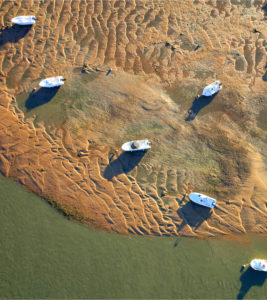 Water sports in Normandy 2km
Spread your wings and enjoy a well known kite-surfing location. With their incredible location, wind exposure and preserved nature, the large sandy beaches of Normandy allow you to practice kit-surfing safely. You can practice over still water in the lagoons or over the sea to enjoy the waves, it is up to you...this location is suited to all levels.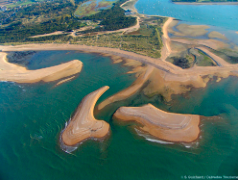 A natural reserve in the Calvados 2km
After discovering the coastline, discover the Orne's bay, a natural space with a rich fauna and flora. The bay is a welcomed shelter for migratory birds who rest in this safe haven while traveling on their long journey.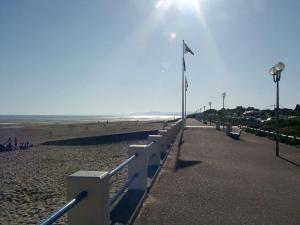 Merville-Franceville village 1km
At the heart of the Côte Fleurie, Merville-Franceville is a convivial seaside resort . With a Family Plus label, the village features a range of entertainment activities: sports on the beach, treasure hunts, escape games as well as music and street shows on Friday nights.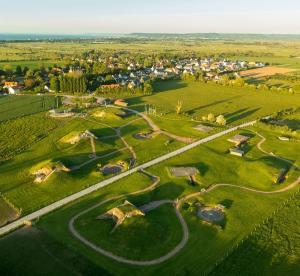 The Merville-Franceville battery 3km
The Merville battery is a fortification of the German land forces who were located on the Eastern side of the allied landing on the 6th of June 1944. Targeted on many occasions without results, it was neutralised by the 9th battalion of British paratroopers at the end of an incredible offensive. On a totally preserved historical site a real historical journey awaits you. Do not hesitate to visit the battery while camping in Normandy.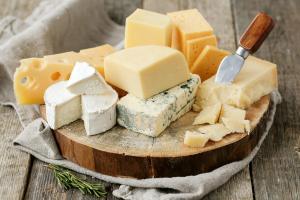 A camping holiday your tastebuds will remember 1km
The Normandy region features a vast selection of delicious products. You will be able to try the classic calvados liquor or our famous cidre which goes so well with a meal. Cider and Calvados distilleries offer fascinating visits that our teams will be happy to recommend.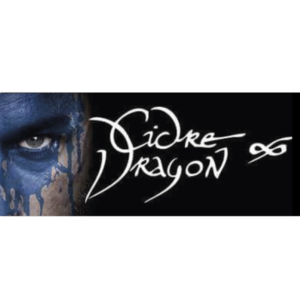 The Cidre and Dragon festival 1km
The Cidre and Dragon festival is a medieval-fantasy festival taking place every year in Merville-Franceville in the Calvados department. Organised by the Raid Tolkien association, this festival welcomes several thousand visitors every year. Merville-France-Plage and its inhabitants go back to medieval times during one weekend in September. Our campsite Seasonova Le point du Jour is the perfect place to stay while enjoying this event and its great atmosphere
SERVICES AND FACILITIES
camping Seasonova Le Point du Jour
Services and facilities of camping Seasonova Le Point du Jour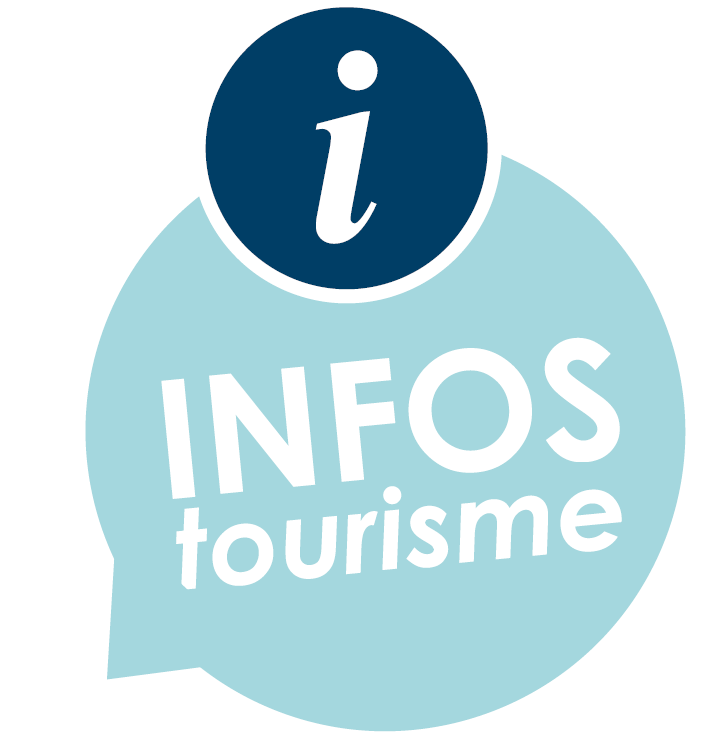 Tapas bar
swimming pool
bread stand
convenience store
Local produce market

(once week in July and August)

Hotel package

( sheet and towels rental, optional cleaning service)
Everything for baby

(bed, chair, pushchair and sanitary facilities)

Laundromat
Spa
barbecue
wifi

(fee paying)

board game loans
library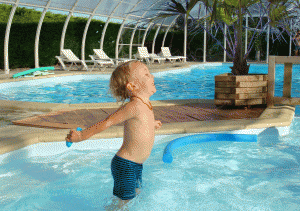 A campsite with swimming area
Our Le Point du Jour campsite features a covered and heated swimming pool so that you can go for a swim at any time.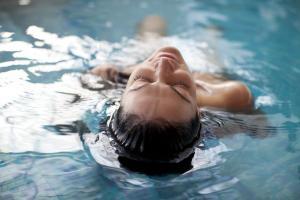 A campsite with a SPA to slow down and enjoy life
After visiting the Normandy region there is nothing better than spending a privileged moment in our well-being center: it features a Jaccuzi, a massage table and a sauna. You can also rent this space by the hour for you and your loved ones.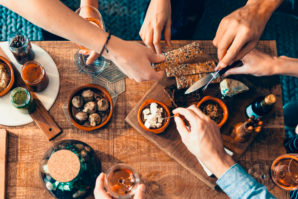 Tapas Bar. Seasonova's Slow Food philosophy.
Our Seasonova Le Point du Jour camping site features a tapas bar. Witha variety of platters to share, fruit juices and a sunny terrace, this spot will become your favourite place to unwind after a visit.
array(85) {
  [0]=>
  string(13) "aprim_etoiles"
  [1]=>
  string(8) "aprim_cp"
  [2]=>
  string(22) "aprim_camping_brochure"
  [3]=>
  string(21) "blocs_contenu_camping"
  [4]=>
  string(25) "blocs_contenu_hebergement"
  [5]=>
  string(25) "blocs_contenu_equipements"
  [6]=>
  string(23) "blocs_contenu_activites"
  [7]=>
  string(20) "blocs_contenu_tarifs"
  [8]=>
  string(25) "blocs_contenu_a_proximite"
  [9]=>
  string(13) "aprim_adresse"
  [10]=>
  string(11) "aprim_ville"
  [11]=>
  string(17) "aprim_ordre_carte"
  [12]=>
  string(15) "aprim_ouverture"
  [13]=>
  string(18) "aprim_emplacements"
  [14]=>
  string(23) "aprim_camping_telephone"
  [15]=>
  string(14) "galerie_photos"
  [16]=>
  string(30) "aprim_camping_secureholiday_id"
  [17]=>
  string(30) "hebergement_titre_introduction"
  [18]=>
  string(21) "hebergement_vignettes"
  [19]=>
  string(30) "hebergement_texte_introduction"
  [20]=>
  string(19) "aprim_camping_email"
  [21]=>
  string(18) "aprim_camping_plan"
  [22]=>
  string(19) "aprim_camping_video"
  [23]=>
  string(21) "aprim_camping_form_id"
  [24]=>
  string(5) "label"
  [25]=>
  string(14) "camping_labels"
  [26]=>
  string(27) "aprim_camping_plan_vignette"
  [27]=>
  string(21) "script_secure_holiday"
  [28]=>
  string(7) "widgets"
  [29]=>
  string(16) "utiliser_les_ids"
  [30]=>
  string(24) "script_secure_holiday_id"
  [31]=>
  string(6) "langue"
  [32]=>
  string(7) "galerie"
  [33]=>
  string(10) "galerie_en"
  [34]=>
  string(10) "galerie_de"
  [35]=>
  string(10) "galerie_nl"
  [36]=>
  string(9) "region_h1"
  [37]=>
  string(21) "aprim_camping_horaire"
  [38]=>
  string(9) "video_img"
  [39]=>
  string(10) "google_map"
  [40]=>
  string(20) "aprim_camping_tarifs"
  [41]=>
  string(11) "pointer_pos"
  [42]=>
  string(6) "equipe"
  [43]=>
  string(8) "cat_actu"
  [44]=>
  string(5) "title"
  [45]=>
  string(8) "subtitle"
  [46]=>
  string(11) "the_content"
  [47]=>
  string(5) "modes"
  [48]=>
  string(12) "bon_a_savoir"
  [49]=>
  string(14) "moyen_paiement"
  [50]=>
  string(12) "presentation"
  [51]=>
  string(14) "title_location"
  [52]=>
  string(20) "the_content_location"
  [53]=>
  string(17) "liste_hebergement"
  [54]=>
  string(18) "title_emplacements"
  [55]=>
  string(20) "emplacements_wysiwyg"
  [56]=>
  string(18) "liste_emplacements"
  [57]=>
  string(26) "liste_emplacements_confort"
  [58]=>
  string(15) "liste_insolites"
  [59]=>
  string(15) "title_activites"
  [60]=>
  string(21) "the_content_activites"
  [61]=>
  string(9) "activites"
  [62]=>
  string(12) "title_region"
  [63]=>
  string(18) "the_content_region"
  [64]=>
  string(7) "regions"
  [65]=>
  string(14) "title_services"
  [66]=>
  string(29) "services_equipements_pictos_1"
  [67]=>
  string(34) "services_equipements_pictos_list_1"
  [68]=>
  string(28) "services_equipements_content"
  [69]=>
  string(25) "services_equipements_col1"
  [70]=>
  string(25) "services_equipements_col2"
  [71]=>
  string(29) "services_equipements_pictos_2"
  [72]=>
  string(34) "services_equipements_pictos_list_2"
  [73]=>
  string(25) "services_equipements_list"
  [74]=>
  string(8) "facebook"
  [75]=>
  string(9) "instagram"
  [76]=>
  string(7) "twitter"
  [77]=>
  string(22) "aprim_camping_baliseh1"
  [78]=>
  string(7) "use_cf7"
  [79]=>
  string(24) "shortcode_contact_form_7"
  [80]=>
  string(15) "grp_reservation"
  [81]=>
  string(18) "display_coup_coeur"
  [82]=>
  string(14) "txt_coup_coeur"
  [83]=>
  string(20) "on_bottom_coup_coeur"
  [84]=>
  string(31) "aprim_camping_secureholiday_id1"
}