Conviviality by the water
Camping holidays in the countryside in Pays de Loire
Des vacances à la campagne en Pays de Loire
Le camping 3 étoiles est situé à Rochefort-sur-Loire aux abords du Louet et dans la région des grands châteaux de France. Un espace verdoyant, convivial et familial, pour vous ressourcer à quelques kilomètres d'Angers. Aux Plages de Loire, on apprécie l'ombre des grands arbres, le calme, un espace naturel parsemé de toiles de tente…
Faites le plein d'activités de plein air !
Ici, impossible de s'ennuyer, vous retrouverez des équipements sportifs : mini-golf, location de vélo et de canoë… et des animations :  tournois sportifs, jeux collaboratifs, grillades, soirées à thèmes…
Aux alentours, vous pourrez vous baigner aux plages du Louet ou encore dans la piscine municipale située à 50 mètres du camping en accès gratuit.
Un camping avec SPA pour se détendre
Pour des vacances toujours plus agréables, nous prenons soin de vous dans notre Institut de beauté et Spa. Vous pourrez profiter pleinement des bienfaits du Bain Bouillonnant, du Sauna et du Hammam.
Good to know

Access for people with reduced mobility (according the rentals)

Pets allowed * (according the rentals)
News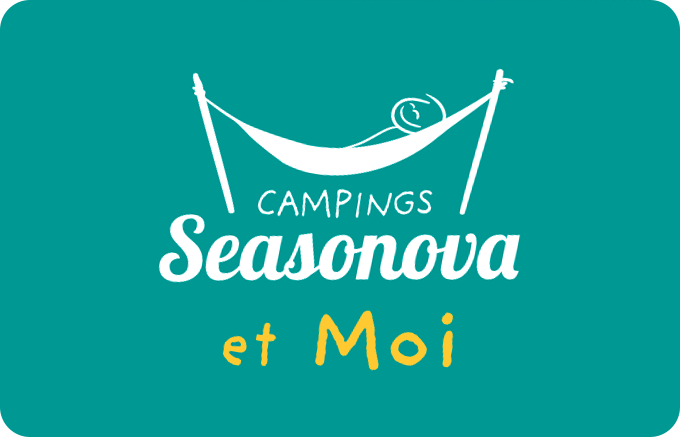 Do you know the
loyalty card?
Many advantages*
Join our tribe
and receive exclusive offers
* according to general conditions of use
Contact Les Plages de Loire
Rentals
Vous avez toujours rêvé de vivre au beau milieu de la nature ?
Pour votre séjour à Rochefort-sur-Loire, vous avez le choix entre la tradition du camping avec ses 93 emplacements, le confort des cottages et l'originalité d'un bivouac sur pilotis.
Qu'importe votre sélection, vous serez entre terre et nuage pour des nuits la tête dans les étoiles.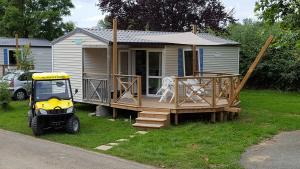 Spend time with family or friends, but especially outdoors! We have doubled the surface of our mobile homes with a large terrace to enjoy the sun and eat your meals outside in peace.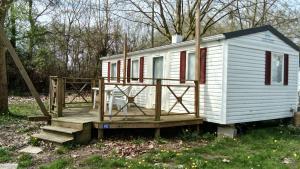 Like a little house in the woods! Get away with your family in our cottages which accommodate up to 6 people. They have a private kitchen and toilets to ensure your absolute comfort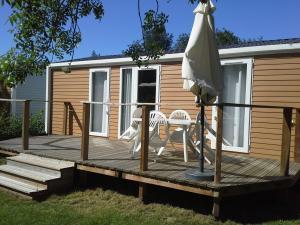 Absolute comfort! Our hotel cottages offer you a camping experience with the ultimate in comfort: 2 separate bedrooms, 2 bathrooms and a spacious fitted kitchen.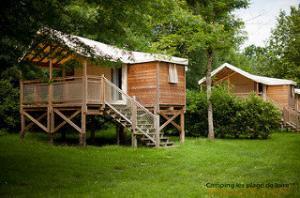 Combine comfort and camping spirit in the very warm setting that wood provides. This accommodation combines the canvas of the authentic camping experience and the comfort of the wooden chalet with sanitary facilities and a private kitchen.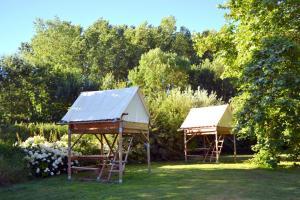 Ideal for hikers during a stopover. You will reach your bed by climbing up a ladder to sleep with your head in the stars. Under the stilts, a table and two benches are installed to take your meals.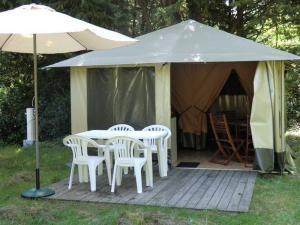 The perfect compromise between a tent and a mobile home! Our furnished tents come with 2 bedrooms with a kitchenette and without a bathroom. You can fully enjoy the sunny breakfasts in the garden furniture.
Pitches
Le camping Seasonova Les Plages de Loire offre 93 emplacements ombragés tout confort avec ou sans branchement électrique. Nous vous proposons un large choix d'emplacements de 80 à 220 m² afin de répondre à toutes vos exigences.
Nous accueillons les camping-car avec un tarif préférentiel.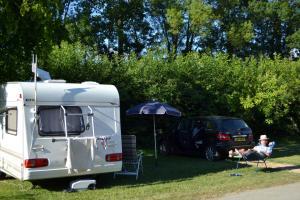 Whether you are leaving in a motorhome, caravan, furnished truck, van or with your tent in the trunk, we will find the pitch you need. Some are sunny and some are shaded by tall trees.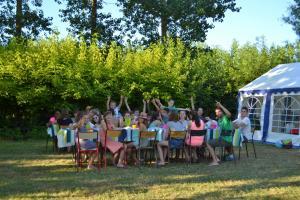 Large spaces to accommodate family gatherings or children. Everything is on site: water, electricity, covered kitchen area, barnum.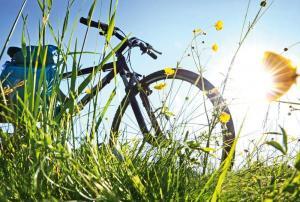 Pitch with access to a covered area with table and chairs to recharge your batteries after the bike ride. A small kitchen area with fridge, microwave, saucepan is at your disposal (at an additional cost).
Sanitary facilities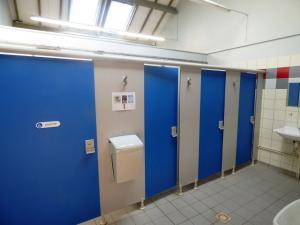 Heated sanitary facilities
Closed in sanitary facilities, comfortable, suitable for families with young children and accessible to people with reduced mobility.
Service Areas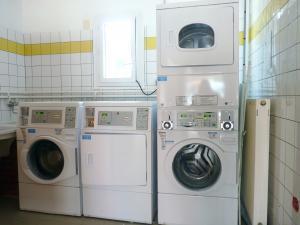 • Laundromat: washing machines and dryers are available on the campsite (token-operated machines). Iron and ironing board loan. • Motorhome service area: outside the campsite to drain greywater and fill up with water
Barbecues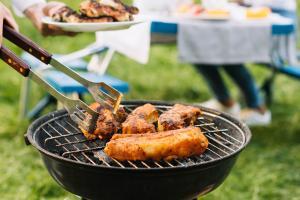 • Want to eat grilled food? Do not hesitate to borrow one of our barbecues from the campsite's reception. You can then take the time to taste your sausages, skewers or even freshly caught fish, on your pitch.
Activities
Sur Juillet et Aout, l'équipe du camping vous propose un planning d'animations adapté pour les petits et les grands.
• initiations sportives et réveil musculaire,
• tournois,
• découverte du village…
Les soirées aussi sont animées : soirées à thème, Karaoké, Boule Frite, soirée viticulteur et plongez dans le merveilleux monde du Cabaret en Délire !
Nouveauté 2020 : activités « slow Life ». Déconnectez-vous ! Soirées au coin du feu, cours de Qi Gong, séances de relaxation et balades commentées.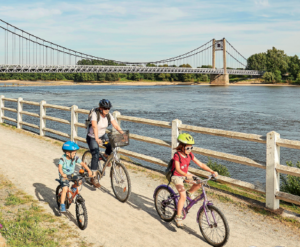 Bike rental at the campsite
Bike relay and labeled Loire à Vélo, our campsite in Loire is a starting point for your sports excursions. Inland, the vines soak up the sun to let you taste quality grapes. Discover our winegrowers and their know-how on the Loire à Vélo route. Hear the story of the Pont Perrault estate and of Jean Jacques, the winegrower. He will surely let you taste his 11 PDO wines! Prices: 1/2 Day: 8 € adults / 6 € children - Full Day: 12 € / 9 € - Week: 60 € / 50 €, as well as the accessories: Baby carrier: 2 € - Child trailer: 8 € / 11 €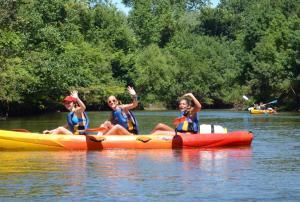 Travel down the river: Le Louet
With friends or family, discover the banks of the Louet in a Canoe Kayak. We offer different 2-hour or full-day outings with mini bus service. Departure or return from/to the Plages de Loire leisure center attached to the campsite. Prices for campers (per person): 14 km: € 17.50 - 8 km: € 12.50 - 6 km: € 8.50 - 22 km: € 24.00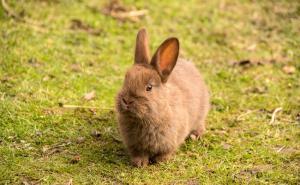 Nature holidays with farm animals
For the delight of young children, we have created a space just for them! Come and pet the rabbits, they all have a little something that differentiates them: large upright ears for some and for others rather plunging. For a camping holiday that awakens all of your senses, you will be able to taste the strawberries from the vegetable patch or smell its aromatic herbs. Watering cans and meals for the animals await you during the small farmer's workshops.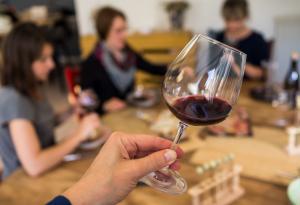 Discover the local wines.
Tasting a Coteau du Layon or a Coteau de l'Aubance means enjoying the sweetness of the Angevine while savouring a moment of gourmet pleasure. To be consumed at a wine grower's, but always in moderation!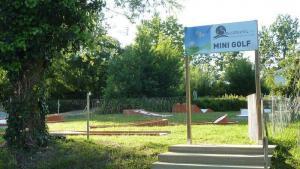 Mini Golf Les Plages de Loire
A miniature world at the entrance of the campsite with courses for the family. We provide you with equipment suitable for all ages. Free of charge for camping customers.
Region
Longé par le Louet et la Loire, le camping est indéniablement implanté sur un territoire d'eau et de rivières. En 2000, l'UNESCO a classé le Val de loire au Patrimoine Mondial de l'Humanité comme paysage culturel. Vous pourrez y découvrir la faune et la flore de cet ensemble protégé.
L'Anjou c'est aussi des pages d'histoire : la visite des châteaux de la Loire vous fera remonter le temps.
La région Maine et Loire est parfaite pour des vacances nature et découverte.
• Patrimoine : Parc Naturel Régional Loire Anjou-Touraine.
• Gastronomie : les guinguettes des bords de Loire, cuisine angevine et vignoble d'Anjou.
• Randonnée : 280 km de chemins de randonnées.
• Route touristique : route du vin, au cœur du Layon,  la Loire à vélo…
• Sport nature : baignade dans le Louet, canoë/kayak, sentier randonnée, circuit vtt.
• Visite aux alentours : Saumur et son cadre Noir,  Angers, Nantes, Le Puy du fou.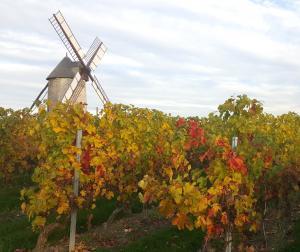 Hiking in the Coteaux du Layon 3km
Put on your sneakers to discover the wine landscapes. Routes will guide you through the vineyards and along the banks of Layon and Aubance. There are trails for all levels from Chaudefonds-sur-Layon, Champ-sur-Layon… In some places it can get steep! Crossing the hillsides, the panoramas offer a view of the splendid Loire Valley and Layon. The Vauchrétien region is dotted with windmills and vine shacks, which once served as a refuge for winegrowers and stables for horses.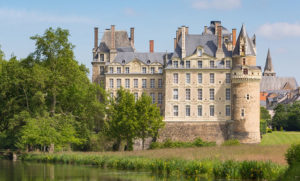 Brissac Castle 18km
Visiting this Renaissance gem with your family or a group is like going back to the Renaissance! The highest castle in France, Brissac, with 7 floors and 204 rooms, deserves its nickname "Giant of the Loire Valley". The numerous rooms reveal family memories, dazzling decorations like its gilded leaf ceilings, and even a 200-seat Opera hall: the Belle Epoque theater. The visit ends in the cellar of the chateau with a tasting and sale of the estate's wines. Anjou Villages Brissac and Rosé d'Anjou wines age slowly in the silence of the stone vaults.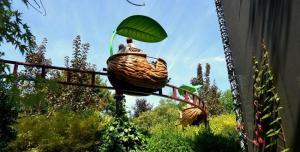 Terra Botanica - Plant theme park 25km
Explore the world of plants in Angers! Terra Botanica Park is landscaped with extraordinary gardens with exotic plants, lush gardens, grandmother's alley and carnivorous plants. It is also a fabulous place for games and entertainment: the island of elves, the dynamic cinema in 4D, walnut shell walks in the air, the butterfly greenhouse ... Between fun adventures and botanical discoveries, young and old find their place in the first plant park in Europe.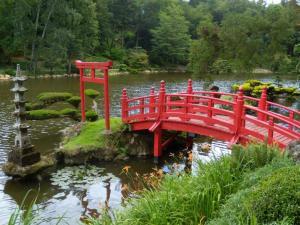 Maulévriers Oriental Park 46km
A real travel experience for a colourful visit of Europe's largest Japanese garden. You will be enchanted by the Zen atmosphere that reigns in this park. A unique place to see and visit in any season on a self-guided or guided tour.
Services and Facilities
Partir en vacances l'esprit léger !
Nous sommes là pour vous guider afin que vous passiez un agréable séjour au cœur des campings Seasonova.
Nous avons pensé à tout pour des vacances sympa et faciles. Retrouvez la brochure de notre SPA en cliquant ICI *il est possible que des équipements ne soient pas disponibles en fonction de l'évolution des contraintes sanitaires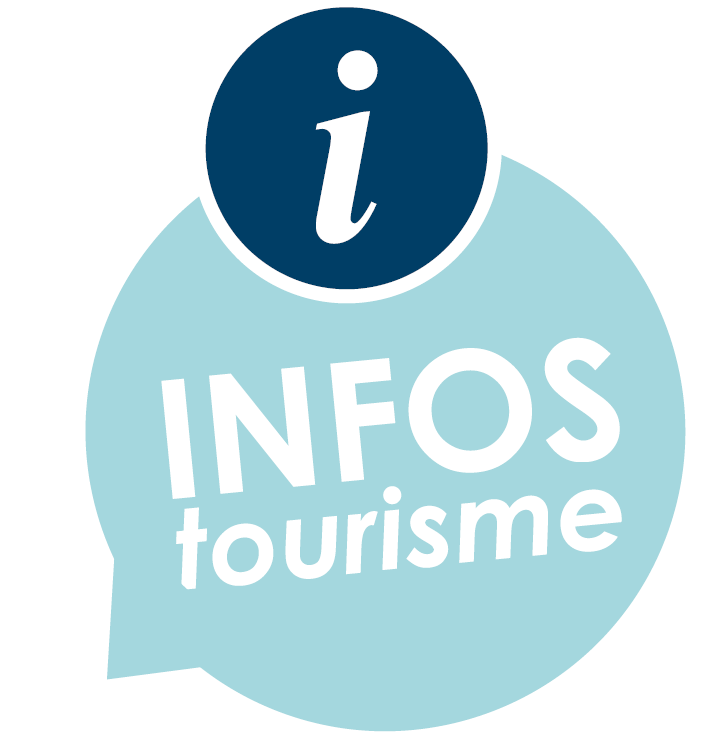 Tapas bar
bread stand
convenience store
Breakfasts upon order
Local produce market

(once a week in July and August)

Hotel package

( sheet and towels rental, optional cleaning service)
Everything for baby

(bed, chair, pushchair and sanitary

facilities)
Laundromat
Barbecue
wifi

(fee)

teams on site 24/7
board game loans
library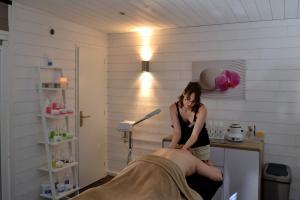 Take care of yourself at the SPA des Plages de Loire
Hot Tub, sauna and hammam ... Come and relax for a moment in our beauty salon & Spa. Chloé and Emeline, our esthetician spa practitioners, offer you a wide range of services: facials, waxing, massages…). Treatments made with organic products suitable for women, men, teens and children.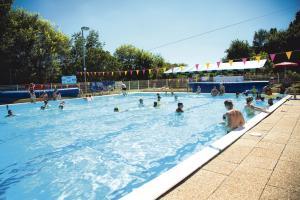 Outdoor swimming pool with a paddling pool
Open in June (every day except Monday) children and adults access the municipal swimming pool and the paddling pool, supervised by a lifeguard, free of charge. Water aerobics and evening music will delight swimming enthusiasts. The swimming pool is located 50 meters in front of the campsite. Scheduled works will push back the reopening of the small pool (indoor pool) from September 2020.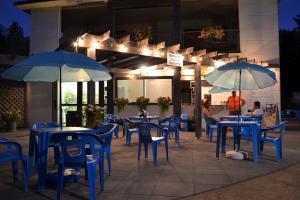 Restaurant - Snack - Bar
On holidays we like to forget what time it is: enjoy the tapas bar throughout the day (depending on the period), or order your take-out meal, like the jars of our charcuterie delicatessen caterer in Angers. In 2020, "La Cuisine tartine" is getting a facelift. We have designed a new menu with the essentials: homemade burgers, fries, ice cream but also mixed salads, sandwiches and a daily menu prepared with local products. Download our menu here. Catering and venue rental possible upon reservation and depending on availability (except July and August)
array(80) {
  [0]=>
  string(13) "aprim_etoiles"
  [1]=>
  string(13) "aprim_adresse"
  [2]=>
  string(8) "aprim_cp"
  [3]=>
  string(11) "aprim_ville"
  [4]=>
  string(15) "aprim_ouverture"
  [5]=>
  string(18) "aprim_emplacements"
  [6]=>
  string(23) "aprim_camping_telephone"
  [7]=>
  string(21) "blocs_contenu_camping"
  [8]=>
  string(25) "blocs_contenu_hebergement"
  [9]=>
  string(25) "blocs_contenu_a_proximite"
  [10]=>
  string(25) "blocs_contenu_equipements"
  [11]=>
  string(23) "blocs_contenu_activites"
  [12]=>
  string(20) "blocs_contenu_tarifs"
  [13]=>
  string(14) "galerie_photos"
  [14]=>
  string(30) "aprim_camping_secureholiday_id"
  [15]=>
  string(17) "aprim_ordre_carte"
  [16]=>
  string(30) "hebergement_titre_introduction"
  [17]=>
  string(30) "hebergement_texte_introduction"
  [18]=>
  string(21) "hebergement_vignettes"
  [19]=>
  string(19) "aprim_camping_email"
  [20]=>
  string(21) "aprim_camping_form_id"
  [21]=>
  string(14) "camping_labels"
  [22]=>
  string(19) "aprim_camping_video"
  [23]=>
  string(18) "aprim_camping_plan"
  [24]=>
  string(22) "aprim_camping_brochure"
  [25]=>
  string(27) "aprim_camping_plan_vignette"
  [26]=>
  string(22) "aprim_camping_baliseh1"
  [27]=>
  string(16) "utiliser_les_ids"
  [28]=>
  string(24) "script_secure_holiday_id"
  [29]=>
  string(7) "widgets"
  [30]=>
  string(21) "script_secure_holiday"
  [31]=>
  string(7) "galerie"
  [32]=>
  string(10) "galerie_en"
  [33]=>
  string(10) "galerie_de"
  [34]=>
  string(10) "galerie_nl"
  [35]=>
  string(9) "region_h1"
  [36]=>
  string(21) "aprim_camping_horaire"
  [37]=>
  string(9) "video_img"
  [38]=>
  string(10) "google_map"
  [39]=>
  string(20) "aprim_camping_tarifs"
  [40]=>
  string(11) "pointer_pos"
  [41]=>
  string(6) "equipe"
  [42]=>
  string(8) "cat_actu"
  [43]=>
  string(5) "title"
  [44]=>
  string(8) "subtitle"
  [45]=>
  string(11) "the_content"
  [46]=>
  string(6) "langue"
  [47]=>
  string(5) "modes"
  [48]=>
  string(5) "label"
  [49]=>
  string(12) "bon_a_savoir"
  [50]=>
  string(14) "moyen_paiement"
  [51]=>
  string(12) "presentation"
  [52]=>
  string(14) "title_location"
  [53]=>
  string(20) "the_content_location"
  [54]=>
  string(17) "liste_hebergement"
  [55]=>
  string(18) "title_emplacements"
  [56]=>
  string(20) "emplacements_wysiwyg"
  [57]=>
  string(18) "liste_emplacements"
  [58]=>
  string(26) "liste_emplacements_confort"
  [59]=>
  string(15) "liste_insolites"
  [60]=>
  string(15) "title_activites"
  [61]=>
  string(21) "the_content_activites"
  [62]=>
  string(9) "activites"
  [63]=>
  string(12) "title_region"
  [64]=>
  string(18) "the_content_region"
  [65]=>
  string(7) "regions"
  [66]=>
  string(14) "title_services"
  [67]=>
  string(29) "services_equipements_pictos_1"
  [68]=>
  string(34) "services_equipements_pictos_list_1"
  [69]=>
  string(28) "services_equipements_content"
  [70]=>
  string(25) "services_equipements_col1"
  [71]=>
  string(25) "services_equipements_col2"
  [72]=>
  string(29) "services_equipements_pictos_2"
  [73]=>
  string(34) "services_equipements_pictos_list_2"
  [74]=>
  string(25) "services_equipements_list"
  [75]=>
  string(8) "facebook"
  [76]=>
  string(9) "instagram"
  [77]=>
  string(7) "twitter"
  [78]=>
  string(7) "use_cf7"
  [79]=>
  string(24) "shortcode_contact_form_7"
}