A green setting in the Vosges
Les Portes d´Alsace, your 3-star campsite in Saverne
Please note! The campsite will close on 15 October 2023, but don't panic, we recommend the following campsite le camping les Vosges Du Nord
Camping at the foot of the Vosges, for a nature holiday in Alsace at our campsite near Strasbourg. It offers you a perfect base for exploring this beautiful region. The exceptional panorama offers you a breathtaking view of the Haut-Barr castle from your tree-lined pitch or from one of our rental cottages. A magical setting for a holiday in the heart of nature and to discover the charms of Alsace as a couple or as a family.
Our campsite in Alsace with a covered and heated swimming pool
The swimming pool is open all season. The little ones will be delighted to splash around in the paddling pool, while the older ones can relax in the whirlpool area. Afterwards, you can enjoy a drink or a meal on the wooden terrace in the chill-out area. A Zen atmosphere for a relaxing holiday in Alsace.
Good to know


Access for people with reduced mobility


Access for people with reduced mobility (according the rentals)
Spoken languages
French

English
News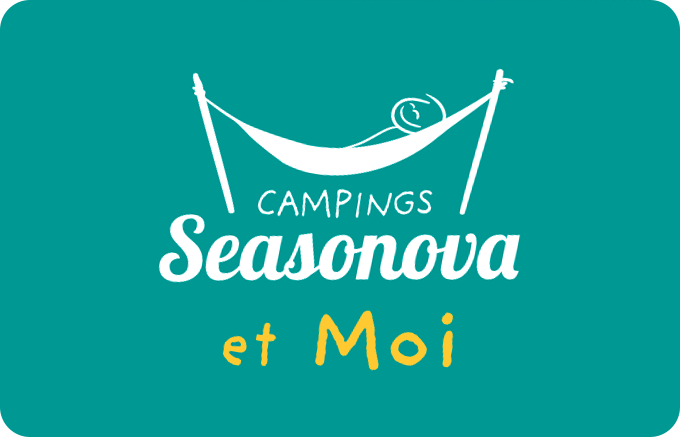 Do you know the
loyalty card?
Many advantages*
Join our tribe
and receive exclusive offers
* according to general conditions of use
Contact Les Portes d'Alsace
Cottages for rent in Alsace, at the foot of the Vosges
Have you always dreamed of sleeping in the trees?
Here you don't sleep in the trees but under them, in the heart of the Vosges natural park.
For your stay in Saverne, you have the choice between the traditional campsite with its 129 pitches, mobile homes with all the comforts and unusual rentals such as our ecolodges and bivouacs on stilts..
Pitches for all holidaymakers: hikers, camper vans, caravans...
Camping in the heart of nature !
The Seasonova Les Portes d'Alsace campsite offers 129 comfortable pitches with or without electric hook-up. Benefit from the three-star services of a quality campsite, from a private and well-kept pitch facing the castle of Haut Barr.
We welcome your pets on all pitches.
We welcome your pets on all pitches.
Sanitary facilities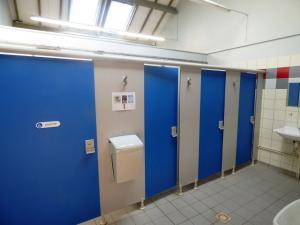 Heated sanitary facilities. Full comfort, suitable for families with young children and accessible to people with reduced mobility.
Service Areas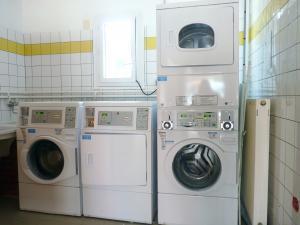 Laundromat : washing machines and tumble dryers are available on the campsite (token operated machines). • Waste water disposal for motorhomes: campsite residents can empty their greywaters and fill up with water for free and easily.
Barbecues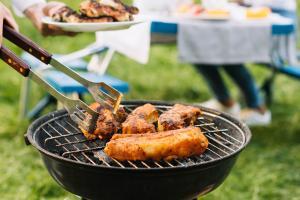 • Want to eat grilled food? Do not hesitate to borrow one of our barbecues from the campsite reception. You can then take the time to eat your sausages, skewers or even freshly caught fish on your own pitch.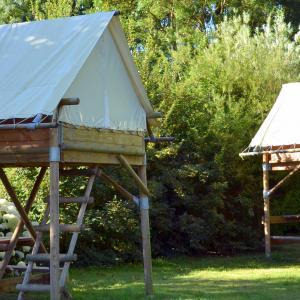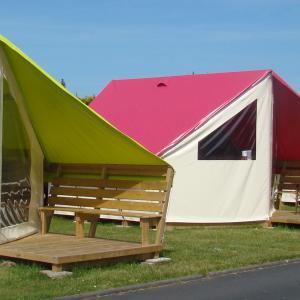 A typical holiday in Alsace
The Portes d'Alsace team welcomes you to its charming campsite, located in an authentic and green setting. If rest is the order of the day, you will also be able to have fun and work out thanks to the many activities that take place in July and August !
• sports initiations and muscular awakening,
• tournaments,
• large wooden games...
For families, there are plenty of activities to keep you and your children busy: playground, parents and children area, summer sledging and many other activities are available in the campsite and the surrounding area!
An opportunity to get together with family and friends, young and old, and to create a mountain of memories!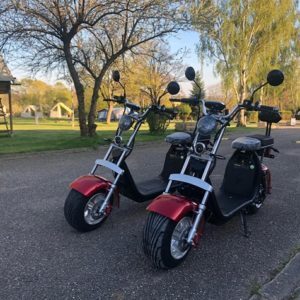 Electric bike rental at the campsite
The New Basic is a very well finished two-seater runner that is very pleasant to ride. Its powerful cut gives it a very pleasant ride. It is particularly comfortable with two people on board or on steep hills. It is a very good all-day runner or for family riding.
1/2 day = 25€
1 day = 45€
Week = 270€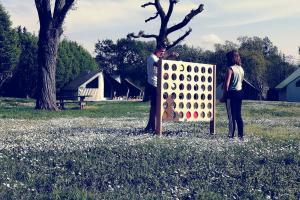 Games: the parent-children area
Holidays are a break in a hectic daily life. For us, they should also be a time of reunion and sharing between parent and child. The parent-children area is made up of large wooden games, suitable for everyone: tic-tac-toe, frog game and other large games will be available for you to have fun together, and simply to get together.


Local producers' market
(once a week in July and August and once a month in low season) Once a week, the local producers' market takes place at the Portes d'Alsace. It is an opportunity to discover or rediscover typical products and to exchange with the locals. Alsatian gastronomy is full of specialities: come and taste Alsatian wines and beers, pretzels or sauerkraut… Holidays are also an opportunity to treat yourself and your taste buds!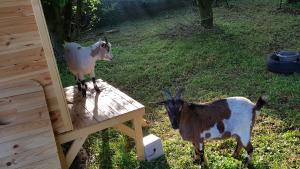 The mini farm: animals on holiday
Great, the holidays are coming! Julio and Luc, our little goats, will be happy, they will have lots of visits and cuddles. You will also be able to feed them and collect the eggs of our little laying hens. Come quickly, our animals are impatient to meet you during the little farmer's workshops!
Discover Alsace and its treasures!
Our campsite welcomes you in a green setting between Saverne and the Haut-Barr castle.
The Vosges du Nord regional nature park is waiting to be explored!
One hour from Strasbourg, you can spend a day exploring the famous Grande Île, a UNESCO World Heritage site, and don't forget the sausage!
Alsace is also a land of castles, rich in history, which you can discover or rediscover in the museums, or thanks to the many marked hiking trails for all ages.
• Heritage: Château du Haut-Barr, La Roseraie, Château des Rohan, the Marne-Rhine canal, the Chemin des Cimes, the Saint-Louis Arziller inclined plane, the Vosges nature park, the stork resettlement centre...
• Gastronomy: : tasting of local dishes in the restaurant " Restaurant Taverne Katz " in Saverne
• Hiking: : GR53 pour aller au château du Haut-Barr, départ du site.
• Tourist route: : wine route.
• Nature sports: : horse riding, hiking, mountain biking, Nordic walking, canoeing...
• Nearby visits : : Christmas markets in December, the Royale Palace in Kirrwiller, Strasbourg, Colmar, Mulhouse, Europa Park at the German border (1 hour from the site).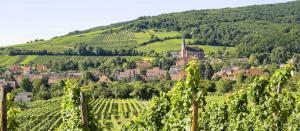 The Alsace wine route 3km
If you are a wine and food lover, Alsace will captivate you with its richness. The Alsace wine route, labelled "vignobles et découvertes" is one of the oldest in France. 70 villages and 5 different vineyards make up this historic route of 170 km. What a great way to make discoveries! Tastings throughout the year are offered by the winegrowers of the estates along the route. Let's not forget the wine and harvest festivals and other festive and authentic traditions!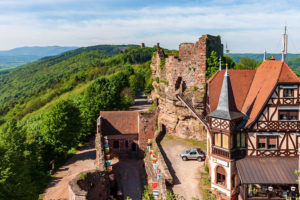 Haut Barr Castle 4km
Are you a fan of history? Alsace is rich in history and you can discover many relics from the medieval period. Reach the "Eye of Alsace", located only half an hour's walk from the campsite! You will be rewarded by the breathtaking view from this 11th century castle, strategically built between Alsace and Lorraine. On a clear day you can even see the spire of Strasbourg Cathedral!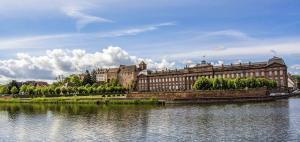 Archaeological Museum of the Château des Rohan 2km
Did you know that Saverne was a Roman city? "Tres Tabernae" was its name. The archaeological museum tells you all about this period of history, with an exhibition full of funerary monuments, steles and numerous objects from the Gallo-Roman era. If you are interested in archaeology, a circuit has also been created where you can admire remarkable rocks, Celtic, Gallo-Roman and other medieval remains.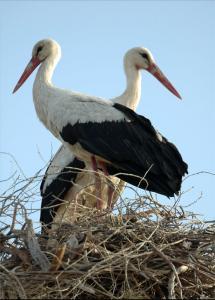 The Chemin des Cimes Alsace 60km
As a new destination for families, couples, seniors and all other nature-loving visitors, the Chemin des Cimes Alsace offers unique views, perspectives and experiences in nature. With a total length of 1,050 metres, the Chemin des Cimes is located at the treetops in the forest area of the Vosges du Nord nature park, - passing numerous learning and experience stations.
Services
Een team tot uw dienst op onze camping in Bas-Rhin!
Wij zijn er om u te begeleiden zodat u een aangenaam verblijf heeft in het hart van de Seasonova campings. *Sommige faciliteiten zijn mogelijk niet beschikbaar vanwege veranderende sanitaire omstandigheden.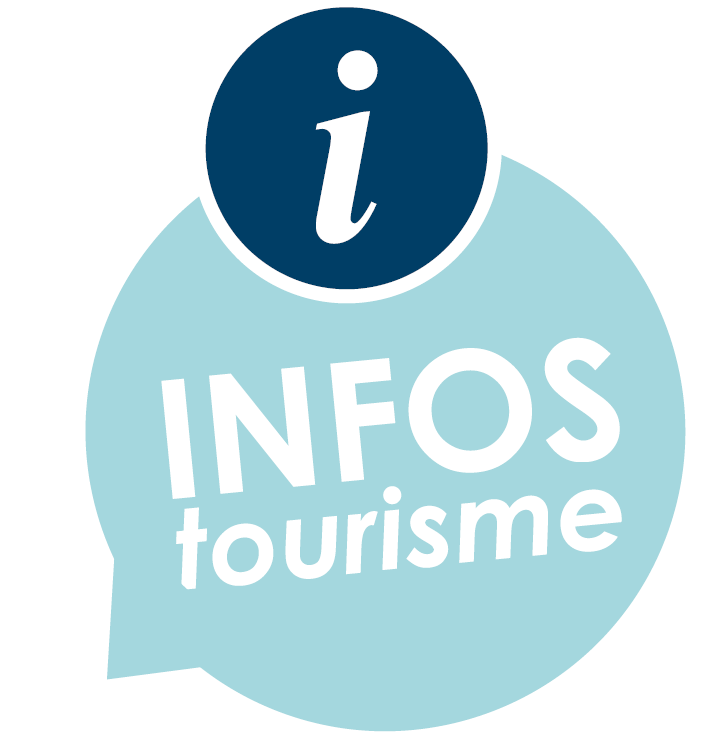 Dining bar

(weekends in low season and every day in high season)

Bread deposit

(every day even on public holidays)

Grocery shop
Breakfast to order
Local produce market

(once a week in July and August and once a month in low season)

Hotel style

(bed linen and towels rental, cleaning optional)
Everything for baby

(bed, chair, bath and sanitary facilities)

Laundry facilities
Barbecue
Wifi

(with charge)

24-hour staff
Loan of board games
Library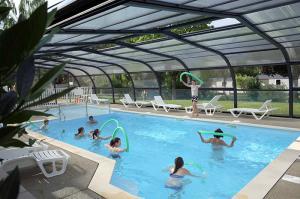 Heated indoor swimming pool at the foot of the Vosges
The swimming pool is open from Easter to All Saints' Day and has a 3.5 m by 3.5 m paddling pool, a 9 m by 5 m pool and a whirlpool area for a relaxing holiday in Alsace. The whole area is covered and heated. To start the day on the right foot, you can try the aquatic muscle awakening sessions every morning during the high season.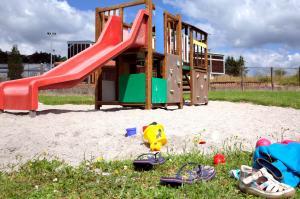 A lively campsite for children
The children's club: our activity leader welcomes your children from 4 to 10 years old in July and August from Monday to Friday. With a different theme every week, your children will discover a whole range of activities adapted to their age and language (French, English, German). Play areas: slide, table tennis table, volleyball court... Les Portes d'Alsace thinks of everything so that the little ones can develop in complete safety.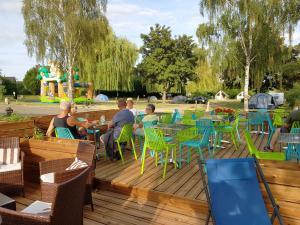 The chill corner: a terrace where you can enjoy ice cream and drinks
While on holidays in France we like to forget what time it is: enjoy the tapas bar all throughout the day (depending on the period). Ice cream and drinks: want to quench your thirst? We offer different drinks, ice cream and small take-out dishes. Bakery and pastries: in season the campsite offers bread and other pastries to pick up in the morning at reception.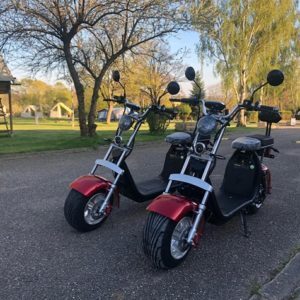 New Basic Runner
The New Basic is a very well finished two-seater runner that is very pleasant to ride. Its powerful torque gives it a very pleasant driving pleasure. It is particularly comfortable with two people on board or on steep hills. It is a very good runner for "all-day" or for family riding.
array(86) {
  [0]=>
  string(13) "aprim_etoiles"
  [1]=>
  string(13) "aprim_adresse"
  [2]=>
  string(8) "aprim_cp"
  [3]=>
  string(11) "aprim_ville"
  [4]=>
  string(15) "aprim_ouverture"
  [5]=>
  string(18) "aprim_emplacements"
  [6]=>
  string(23) "aprim_camping_telephone"
  [7]=>
  string(21) "blocs_contenu_camping"
  [8]=>
  string(25) "blocs_contenu_hebergement"
  [9]=>
  string(25) "blocs_contenu_a_proximite"
  [10]=>
  string(25) "blocs_contenu_equipements"
  [11]=>
  string(23) "blocs_contenu_activites"
  [12]=>
  string(20) "blocs_contenu_tarifs"
  [13]=>
  string(14) "galerie_photos"
  [14]=>
  string(30) "aprim_camping_secureholiday_id"
  [15]=>
  string(17) "aprim_ordre_carte"
  [16]=>
  string(30) "hebergement_titre_introduction"
  [17]=>
  string(30) "hebergement_texte_introduction"
  [18]=>
  string(21) "hebergement_vignettes"
  [19]=>
  string(19) "aprim_camping_email"
  [20]=>
  string(14) "camping_labels"
  [21]=>
  string(27) "aprim_camping_plan_vignette"
  [22]=>
  string(22) "aprim_camping_brochure"
  [23]=>
  string(18) "aprim_camping_plan"
  [24]=>
  string(19) "aprim_camping_video"
  [25]=>
  string(21) "aprim_camping_form_id"
  [26]=>
  string(22) "aprim_camping_baliseh1"
  [27]=>
  string(21) "script_secure_holiday"
  [28]=>
  string(7) "widgets"
  [29]=>
  string(16) "utiliser_les_ids"
  [30]=>
  string(24) "script_secure_holiday_id"
  [31]=>
  string(7) "galerie"
  [32]=>
  string(10) "galerie_en"
  [33]=>
  string(10) "galerie_de"
  [34]=>
  string(10) "galerie_nl"
  [35]=>
  string(9) "region_h1"
  [36]=>
  string(21) "aprim_camping_horaire"
  [37]=>
  string(9) "video_img"
  [38]=>
  string(10) "google_map"
  [39]=>
  string(20) "aprim_camping_tarifs"
  [40]=>
  string(11) "pointer_pos"
  [41]=>
  string(6) "equipe"
  [42]=>
  string(8) "cat_actu"
  [43]=>
  string(5) "title"
  [44]=>
  string(8) "subtitle"
  [45]=>
  string(11) "the_content"
  [46]=>
  string(6) "langue"
  [47]=>
  string(5) "modes"
  [48]=>
  string(5) "label"
  [49]=>
  string(12) "bon_a_savoir"
  [50]=>
  string(14) "moyen_paiement"
  [51]=>
  string(12) "presentation"
  [52]=>
  string(14) "title_location"
  [53]=>
  string(20) "the_content_location"
  [54]=>
  string(17) "liste_hebergement"
  [55]=>
  string(18) "title_emplacements"
  [56]=>
  string(20) "emplacements_wysiwyg"
  [57]=>
  string(18) "liste_emplacements"
  [58]=>
  string(26) "liste_emplacements_confort"
  [59]=>
  string(15) "liste_insolites"
  [60]=>
  string(15) "title_activites"
  [61]=>
  string(21) "the_content_activites"
  [62]=>
  string(9) "activites"
  [63]=>
  string(12) "title_region"
  [64]=>
  string(18) "the_content_region"
  [65]=>
  string(7) "regions"
  [66]=>
  string(14) "title_services"
  [67]=>
  string(29) "services_equipements_pictos_1"
  [68]=>
  string(34) "services_equipements_pictos_list_1"
  [69]=>
  string(28) "services_equipements_content"
  [70]=>
  string(25) "services_equipements_col1"
  [71]=>
  string(25) "services_equipements_col2"
  [72]=>
  string(29) "services_equipements_pictos_2"
  [73]=>
  string(34) "services_equipements_pictos_list_2"
  [74]=>
  string(25) "services_equipements_list"
  [75]=>
  string(8) "facebook"
  [76]=>
  string(9) "instagram"
  [77]=>
  string(7) "twitter"
  [78]=>
  string(7) "use_cf7"
  [79]=>
  string(24) "shortcode_contact_form_7"
  [80]=>
  string(15) "grp_reservation"
  [81]=>
  string(18) "display_coup_coeur"
  [82]=>
  string(20) "on_bottom_coup_coeur"
  [83]=>
  string(14) "txt_coup_coeur"
  [84]=>
  string(21) "infos_complementaires"
  [85]=>
  string(31) "aprim_camping_secureholiday_id1"
}