Seasonova ÉTANG DE LA VALLÉE
Un camping en bord de lac et forêt d'Orléans
Looking for some relaxation and fun?
Located in the Loiret, the Étang de la Vallée campsite welcomes you in the heart of the Orleans forest. Ce camping vous propose de passer un moment unique au milieu de la nature. Vous découvrirez de nombreuses possibilités pour séjourner dans le camping, entre cottages en bois, bivouacs et emplacements, vous trouverez à coup sûr votre bonheur. The campsite is located 40 minutes from Orleans and 150 meters from a leisure center with supervised swimming in high season.

Good to know


Access for people with reduced mobility (according the rentals)


Pets allowed * (according the rentals)
Spoken languages
French

English
News

Réservez en toute sécurité chez seasonova
Because a successful stay starts with a serene reservation, Seasonova makes your life easier. If you opt for a reservation without cancellation guarantee, you will still benefit from a refund* within 48 hours (working days) in the following cases : [...]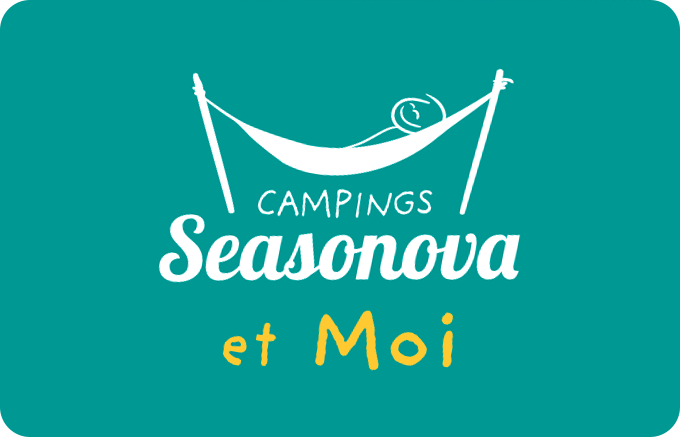 Do you know the
loyalty card?
Many advantages*
Join our tribe
and receive exclusive offers
* according to general conditions of use
Contact Étang de la vallée
Rentals
Renting at the campsite Seasonova ÉTANG DE LA VALLÉE
Locations
PITCHES AT SEASONOVA ÉTANG DE LA VALLÉE CAMPING
Want to pitch your tent in a family campground?
The 122 shaded pitches with an average surface area of 120 m², are delimited by hedges and trees, about thirty places are stabilized to accommodate motor homes.
Activités
Amoureux de la nature, nos équipes auront plaisir à vous partager les bons plans de la région du Gâtinais.
Au programme activités de plaine nature, bien être, randonnée... Vous découvrirez la Slow life au détours de nos soirée feu de camp et autres moments conviviaux.

Horse-drawn carriage rides to the Etang de la Vallée and in the national forest 1km
Rides in a PMR carriage, capacity of 12 valid seats, or up to 3 wheelchairs and about 6 people depending on the size of the wheelchairs, covered carriage, open/closed according to needs, harnessed with a pair of draught horses. Several possible circuits, 30mn, 1h, 1h30, between the Orleans canal, the Etang de la Vallée, the Caillettes lookout and the national forest with privileged access for the carriage via ONF authorization. Possibility of leaving in the morning from Gué Girault (Vitry-aux-Loges) to the Etang de la Vallée and return in the afternoon, preferably with a reservation, especially on the longer routes. Possibility of tasting local and organic goat cheese with a glass of organic Bourgueil wine made with horses… or discovering local producers.

Bivouac and paddling adventure 0.6 km
You want to experience a paddling trip? Whether it's a stand up paddle or a canoe, I can accompany you in the realisation of your project from 2 to several days. Bivouac, micro adventure or exploration, I travel all over the world to make you live a unique experience in complete safety. Contact me to discuss your adventure project.

MTB circuit around the pond of the Valley 0.1km
In the heart of the Orléans forest, this mountain bike circuit (also accessible by mountain bike) goes around the Etang de la Vallée. Covering 70 hectares, the Etang de la Vallée was dug in the 17th century in order to constitute a water reserve to supply the Canal d'Orléans in dry periods.
canal in dry periods. Nowadays, it is used for many sports and leisure activities such as swimming and canoeing.
Région
A visiter

Arboretum des Grandes Bruyères 9.2
Located only 10 minutes from your Etang de la Vallée campsite, the Arboretum des Grandes Bruyères welcomes you to a magical place. With its 14 hectares, discover a park dedicated to the biodiversity of the whole world. Classified as a "remarkable garden" for 10 years, enjoy an exceptional visit in a haven of peace.
chemin de la Grande Bruyère

Museum of the Loire Navy 14,6 km
The Musée de la Marine de Loire, which has been refurbished in the former stables of the château, a listed historic monument, traces the history of navigation on the river. Discover exceptional objects and the stories of the men of the past.
Musée de la marine de Loire

The Belvedere 5,7 km
Plunged into the heart of the Ingrannes massif, the Belvédère des Caillettes will offer you an exceptional view. At a height of 24 metres, you can also contemplate the different shades of green offered by the chestnut trees, maples, sessile oaks, ash trees, Scots pine and Corsican laricio pine...
Le Belvédère
Services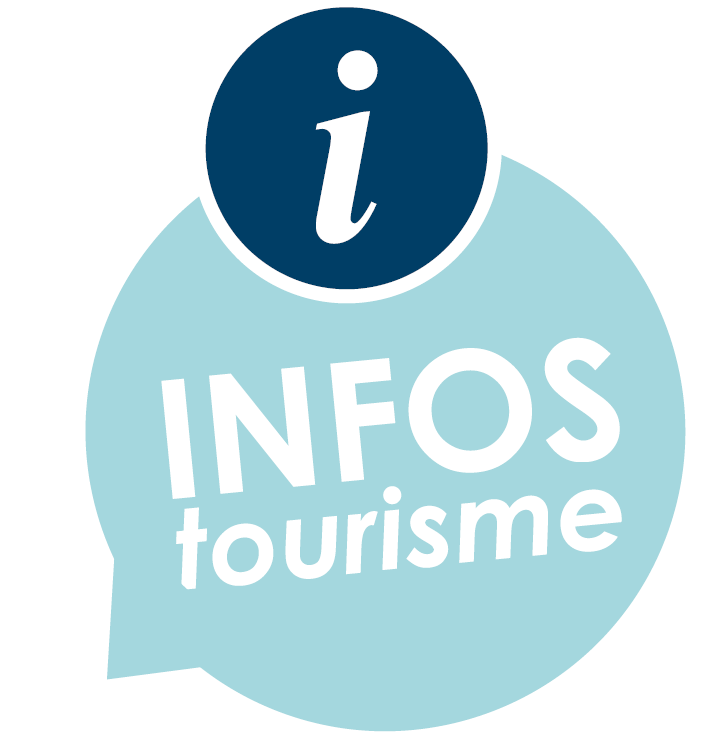 Dining bar
Swimming pool

(coming soon)

Bread store
Grocery shop
Local produce market

(once a week in July and August)
Everything for babies

(chairs and toilets)

Laundry
Fixed barbecue
Wifi
Loan of board games
Loan of ping-pong rackets/pétanque balls

Dining bar
The dining bar is the ideal place to relax at the Étang des Bois campsite. The programme includes healthy, regional cuisine to share with friends and family.

Bread depot
A good start to the day is a breakfast with fresh bread! You can order them the day before and pick them up in the morning at the reception. Pastries are also available for young and old.

Loan of board games
Want to have a good time with your family? Come and borrow board games for some fun games. You can play "Power 4" or "Monopoly". A good time guaranteed!
array(73) {
  [0]=>
  string(14) "galerie_photos"
  [1]=>
  string(13) "aprim_adresse"
  [2]=>
  string(9) "region_h1"
  [3]=>
  string(8) "aprim_cp"
  [4]=>
  string(11) "aprim_ville"
  [5]=>
  string(23) "aprim_camping_telephone"
  [6]=>
  string(19) "aprim_camping_email"
  [7]=>
  string(13) "aprim_etoiles"
  [8]=>
  string(17) "aprim_ordre_carte"
  [9]=>
  string(15) "aprim_ouverture"
  [10]=>
  string(21) "aprim_camping_horaire"
  [11]=>
  string(18) "aprim_emplacements"
  [12]=>
  string(30) "aprim_camping_secureholiday_id"
  [13]=>
  string(19) "aprim_camping_video"
  [14]=>
  string(9) "video_img"
  [15]=>
  string(10) "google_map"
  [16]=>
  string(7) "use_cf7"
  [17]=>
  string(21) "aprim_camping_form_id"
  [18]=>
  string(22) "aprim_camping_baliseh1"
  [19]=>
  string(22) "aprim_camping_brochure"
  [20]=>
  string(18) "aprim_camping_plan"
  [21]=>
  string(20) "aprim_camping_tarifs"
  [22]=>
  string(27) "aprim_camping_plan_vignette"
  [23]=>
  string(11) "pointer_pos"
  [24]=>
  string(5) "title"
  [25]=>
  string(8) "subtitle"
  [26]=>
  string(11) "the_content"
  [27]=>
  string(8) "cat_actu"
  [28]=>
  string(5) "modes"
  [29]=>
  string(5) "label"
  [30]=>
  string(12) "bon_a_savoir"
  [31]=>
  string(6) "langue"
  [32]=>
  string(14) "moyen_paiement"
  [33]=>
  string(6) "equipe"
  [34]=>
  string(21) "blocs_contenu_camping"
  [35]=>
  string(12) "presentation"
  [36]=>
  string(14) "title_location"
  [37]=>
  string(20) "the_content_location"
  [38]=>
  string(17) "liste_hebergement"
  [39]=>
  string(18) "title_emplacements"
  [40]=>
  string(20) "emplacements_wysiwyg"
  [41]=>
  string(18) "liste_emplacements"
  [42]=>
  string(26) "liste_emplacements_confort"
  [43]=>
  string(15) "liste_insolites"
  [44]=>
  string(15) "title_activites"
  [45]=>
  string(21) "the_content_activites"
  [46]=>
  string(9) "activites"
  [47]=>
  string(12) "title_region"
  [48]=>
  string(18) "the_content_region"
  [49]=>
  string(7) "regions"
  [50]=>
  string(14) "title_services"
  [51]=>
  string(29) "services_equipements_pictos_1"
  [52]=>
  string(34) "services_equipements_pictos_list_1"
  [53]=>
  string(28) "services_equipements_content"
  [54]=>
  string(25) "services_equipements_col1"
  [55]=>
  string(25) "services_equipements_col2"
  [56]=>
  string(29) "services_equipements_pictos_2"
  [57]=>
  string(34) "services_equipements_pictos_list_2"
  [58]=>
  string(25) "services_equipements_list"
  [59]=>
  string(8) "facebook"
  [60]=>
  string(9) "instagram"
  [61]=>
  string(7) "twitter"
  [62]=>
  string(7) "galerie"
  [63]=>
  string(10) "galerie_en"
  [64]=>
  string(10) "galerie_de"
  [65]=>
  string(10) "galerie_nl"
  [66]=>
  string(15) "grp_reservation"
  [67]=>
  string(24) "shortcode_contact_form_7"
  [68]=>
  string(18) "display_coup_coeur"
  [69]=>
  string(20) "on_bottom_coup_coeur"
  [70]=>
  string(14) "txt_coup_coeur"
  [71]=>
  string(31) "aprim_camping_secureholiday_id1"
  [72]=>
  string(21) "infos_complementaires"
}