Open
from 31/03/18
to 14/10/18
surface 3,5 Ha
152 pitches and 28 rentals
Les Mouettes, 3-star campsite with heated swimming pool in on the Albâtre coast
Campsite with a covered and heated swimming-pool, located at 300 metres from the beach. Veules les Roses and its thatched cottages will allow you to discover out-of-the-ordinary places. Walk through the village following the tour of the smallest river in France and discover its mills and its watering place… From the top of the cliffs of the Côte d'Albâtre, you will have an unobstructed view on the sea and on the village. Come and discover Veules les Roses, a charming little village, regarded as one of the loveliest villages in Normandy, while enjoying the comfort and the convivial and family atmosphere camping at sea. Our campsite in Normandy is near Étretat and is perfect for your holidays in Normandy or for weekends.
Little surprise for Easter !
Another Easter egg hunt for kids in 2018! For Easter week-end the campsites Seasonova organize a egg hunt. Parents and kids come to the rendez-vous to share a great moment together ! Choose your destination ! Campsite Le Point du Jour [...]
LES MOUETTES CAMPSITE SERVICES
Breakfast: If you don't feel like preparing your breakfast, we offer a breakfast option with as much coffee as you want.
Bread and Pastry: All along the season, we make it possible for you to order fresh bread and pastry that have to be collected at the reception.
Mini-Market: In case you have forgotten to buy salt, our convenient mini-market will help you get the minor day-to-day essentials!
The bar of the campsite will please you thanks to its welcoming atmosphere and its games. We will lend you for free some games for the whole family. Just ask!
Once a week, various vendors come on the campsite to have you discover new savours: pizzas but local produce too (in July and August).
Activities: We propose a programme of activities for the whole family, all along July and August!
The Internet: the Wi-Fi is available everywhere in the campsite (paying service).?
Bike rentals: we make it possible for you to rent mountain bikes.
Security: There are overnight rounds all the season long.
The Gym: Keep fit on holidays! We have a gym!
Baby Kit: It is not always easy to go on holidays with your baby's bed, high chair or pushchair. That is why you can rent them from 2€ a day.
Tourism Information desk: you can get information from the reception regarding the events which are organised during your stay. You can also have practical information (tide timetable and bus timetable) and information about the places to visit too.
The sanitary facilities are fitted for the people with reduced mobility.
Sanitary dump station for camper-vans: emptying your camper-van's grey water and the sewage and filling your tank with water can be done easily and freely for the campsite's inhabitants.
Price list for the campsite Les Mouettes ***
BATHING AND WELLBEING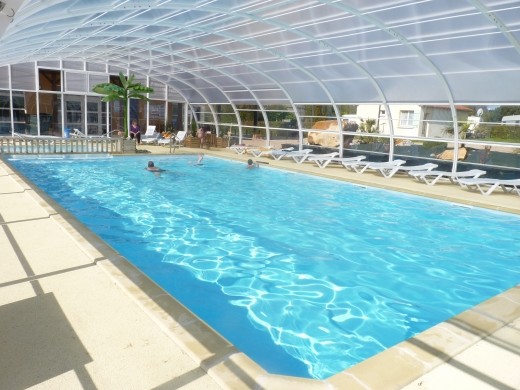 AQUATIC AREA (OPEN FROM 15/04 TO 30/09)
To enhance your holidays, Les Mouettes campsite offers its indoor heated swimming pool with hot whirlpool tub and
paddling pool for children. Note: swim shorts are forbidden; only swimsuits are allowed in the pool.
WELLBEING CENTER
Take full advantage of your holidays in Normandy by relaxing in our spa wellbeing centre area with a sauna andjacuzzi. Massages are carried out by professional masseurs.
FITNESS ACTIVITIES
Why not take part in our Zumba lessons during your summer holidays, or water aerobics or other fun activities to help you keep up your fitness and regain vitality?
CHILDREN'S CLUB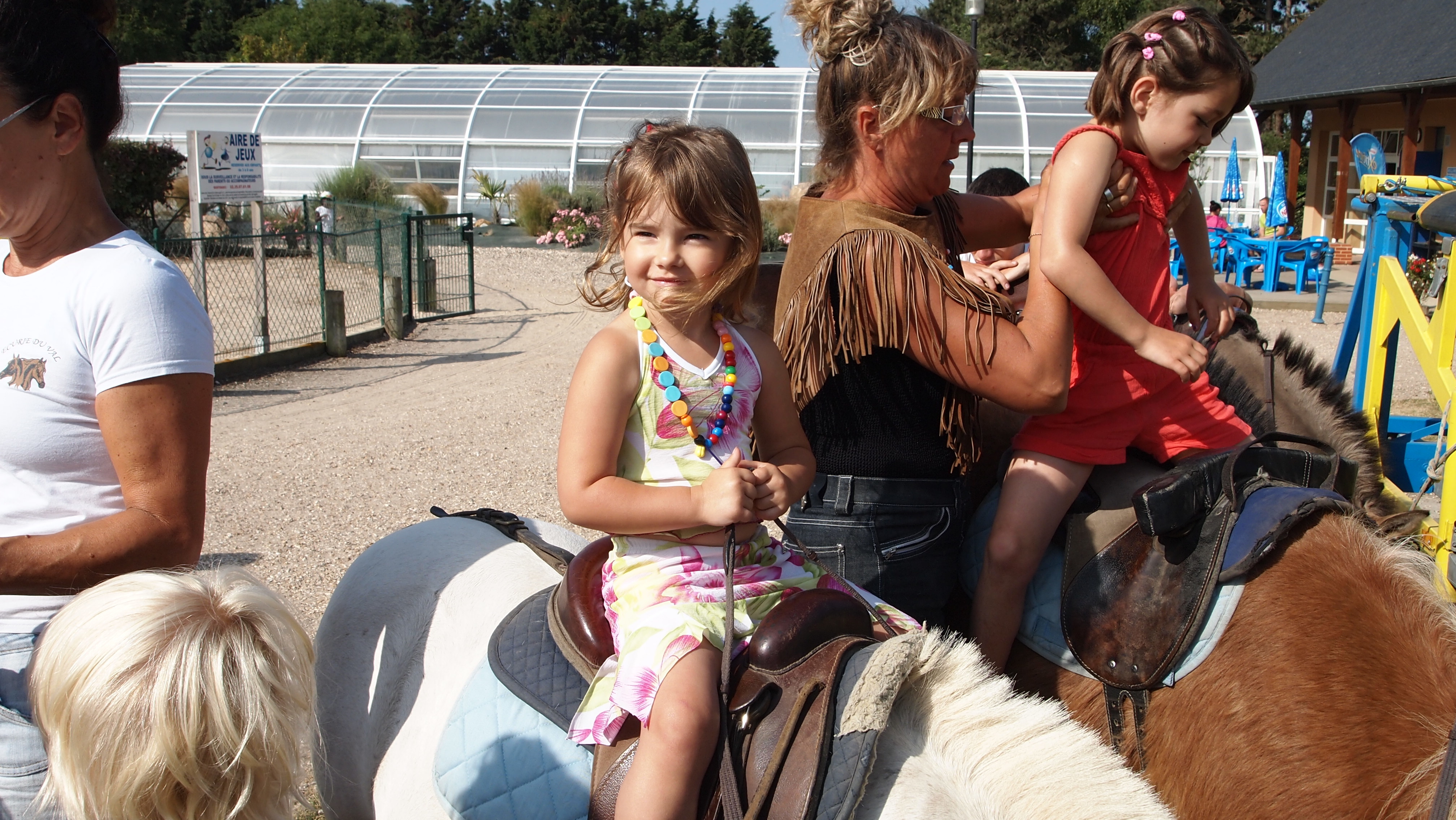 In July and August, your children will have the pleasure of participating in discovery workshops, games and various activities thanks to our youth club leader. The club is open from Monday to Friday. (0.50 € / child / session, with minimum programme of 3 registrations, there is a half programme schedule during the last week of August).
EVENING EVENTS
To liven up your holidays on the Albâtre coast, Les Mouettes campsite offers you, in July and August, dance
evenings, concerts and theme nights such as karaoke and quizzes.
LOCAL SHOPS AND ATTRACTIONS
Veules les roses, one of the most beautiful villages in France and has the smallest river in France. Alabaster Cliffs, land of the Impressionist painters.
Les Cressonnières in Veules Les Rose.
Tourist route:  l'I route.
Sport and nature: horse riding, coastal walks, hiking, mountain biking, nautical sports, golfing and sea fishing.
Nearby visits: Etretat cliffs, Fecamp, Dieppe, Rouen and Le Havre.
Hike: GR 21 from Le Havre to the Treport passing through Etretat, Veules Les Roses and Dieppe along the Albâtre coast.
Strolling in Veules and its surroundings: strolling and hiking ideas Walks in Veules and surroundings: great hiking ideas (the circuit to the smallest river in France: la Veules, hiking Veules Les Roses and the nearby plains, hiking from Gonzeville to Veules Les Roses from the linen flowers to the sea.
The leisure centre and lake at Caniel lake. (Summer toboggan and lakeside walk).
How to access to the campsite
Train : St Valéry en Caux train station (10km away)
Airport: Rouen (80Km away)
Bus: Bus vert company just outside the campsite
GPS:  latitude: N40°52.552  longitude: E000°48.184