Un Camping dans les Vosges
Notre Camping de Vittel
VITTEL : THE CITY OF WELL-BEING IN THE VOSGES
In the heart of a very quiet environment, this campsite has 93 marked out pitches on a 3.7 hectare site. Enjoy your stay with a 100% Slow Life experience. Vous apprécierez l'ambiance conviviale et chaleureuse de ce camping des Vosges.
The Vittel campsite is located only 1.5 km from the thermal baths and the town centre where you can discover the decorative arts of Lorraine on crystals, glass, enamel and earthenware. Un plaisir pour les yeux et un savoir-faire à découvrir !
The town of Vittel, which has been awarded the "4 Fleurs" label, is renowned for its thermal spa and the quality of its wellness facilities. La destination est idéale pour les séjours « détente et remise en forme ». Ressourcez-vous et gagnez en vitalité grâce aux eaux thermales de Vittel, reconnues pour leurs bienfaits sur le corps et l'esprit.
Good to know


Pets allowed * (according the rentals)
Spoken languages
French

English
News

Réservez en toute sécurité chez seasonova
Because a successful stay starts with a serene reservation, Seasonova makes your life easier. If you opt for a reservation without cancellation guarantee, you will still benefit from a refund* within 48 hours (working days) in the following cases : [...]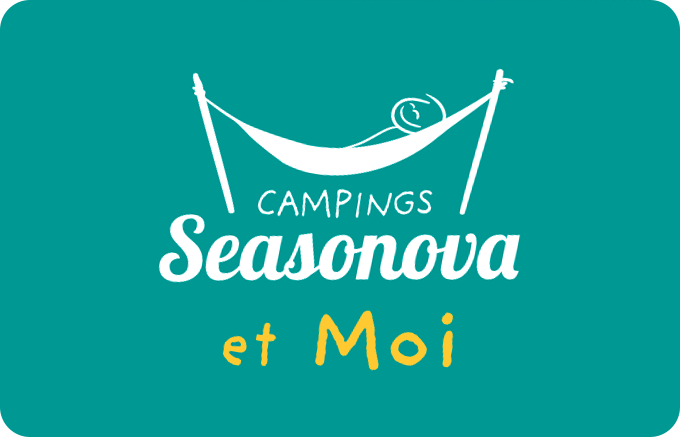 Do you know the
loyalty card?
Many advantages*
Join our tribe
and receive exclusive offers
* according to general conditions of use
Rentals
Camping seasonova vittel
Emplacements
PITCHES AT SEASONOVA CAMPSITE IN VITTEL
Want to pitch your tent in a family campsite? The 88 shaded pitches with an average surface area of 120 m², are delimited by hedges and trees, about thirty pitches are stabilised to accommodate motor homes.
All the pitches on the campsite are not covered by wifi for ecological choices .
Activités
Artisan du Slow Tourisme, le Camping de Vittel vous propose des activités pour renouer avec la nature et vous même. Cours de yoga, randonnée guidée...

vittel aquatic complex
An aquatic area for the whole family! Come and discover the different pools that the Vittel aquatic complex has to offer: a sports pool, a fun pool with massaging jets, a bubble bench, water games and a paddling pool with a small slide for the children.

Horse Racing
Discover horse racing at the Vittel racecourse and enjoy a breathtaking show. Several animations will be on the spot: pony rides, musical animations…

Golf de vittel
Take a moment of pure happiness and let yourself be tempted by the passion of golf. Carved out of the forest, the Peulin course offers calm and serenity. A real oasis of greenery, spend an unforgettable afternoon.
Région
Vittel regorge de trésors cachés et constitue une étape bien être formidable.
Séjournez au Camping Vosges Vittel et ressourcez vous aux cures thermales.

Forest Park 3,8
Fancy a day out in the great outdoors? Go and discover the Forest Parc of Vittel. You can go there for a walk, a picnic or a sports outing. An air fitness structure is at your disposal. You will also have the chance to meet farm animals on your way. Playgrounds will delight the youngest among you. A large, calm and relaxing park in the heart of the Vosges.

The Water Watch 1,2km
This museum offers a great cultural outing for the whole family. The Water Watch is the ideal place to learn and grow about the world of water. This visit is interactive thanks to its scientific equipment which makes you participate and live the visit. Workshops and activities are offered in the afternoon.

Les Thermes de Vittel 1,9km
Need to relax and unwind? The Thermes de Vittel are the ideal place to recharge your batteries. This spa resort will offer you a break from the daily grind. You can choose your formula: curative, preventive or fitness. You will also be able to admire the rich architecture that will take you on a journey. Everything has been done to give you a change of scene.
Services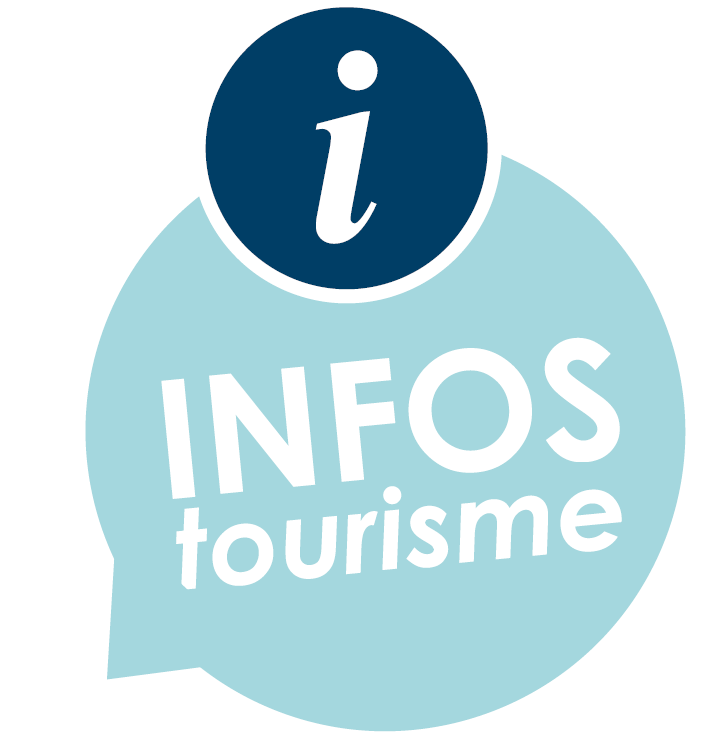 (No internet access for ecological reasons)

.
Children's playground
Petanque court
Grocery shop
Bread deposit
Sheet hire
Loan of baby equipment

(on reservation)

Laundry / ironing facilities
Nursery area
Heated sanitary facilities
Motorhome service area
Barbecue hire

Bread depot
Fresh bread and pastries to pick up at the reception of your campsite? It's real! The Vittel campsite allows you to reserve them so that you can enjoy a delicious breakfast without leaving the campsite.

Petanque field
Would you like to try one of the campers' favourite sports? The Vittel campsite has petanque courts at your disposal. A game of boules is an opportunity to play a team sport while having fun. It's a great way to improve your flexibility and precision.

Playground
This play area will allow your children to run around and take on new challenges. They can climb, climb and slide in a safe environment. It is the ideal place for fun and laughter!
array(73) {
  [0]=>
  string(14) "galerie_photos"
  [1]=>
  string(13) "aprim_adresse"
  [2]=>
  string(9) "region_h1"
  [3]=>
  string(8) "aprim_cp"
  [4]=>
  string(11) "aprim_ville"
  [5]=>
  string(23) "aprim_camping_telephone"
  [6]=>
  string(19) "aprim_camping_email"
  [7]=>
  string(13) "aprim_etoiles"
  [8]=>
  string(17) "aprim_ordre_carte"
  [9]=>
  string(15) "aprim_ouverture"
  [10]=>
  string(21) "aprim_camping_horaire"
  [11]=>
  string(18) "aprim_emplacements"
  [12]=>
  string(30) "aprim_camping_secureholiday_id"
  [13]=>
  string(19) "aprim_camping_video"
  [14]=>
  string(9) "video_img"
  [15]=>
  string(10) "google_map"
  [16]=>
  string(7) "use_cf7"
  [17]=>
  string(21) "aprim_camping_form_id"
  [18]=>
  string(22) "aprim_camping_baliseh1"
  [19]=>
  string(22) "aprim_camping_brochure"
  [20]=>
  string(18) "aprim_camping_plan"
  [21]=>
  string(20) "aprim_camping_tarifs"
  [22]=>
  string(27) "aprim_camping_plan_vignette"
  [23]=>
  string(11) "pointer_pos"
  [24]=>
  string(5) "title"
  [25]=>
  string(8) "subtitle"
  [26]=>
  string(11) "the_content"
  [27]=>
  string(8) "cat_actu"
  [28]=>
  string(5) "modes"
  [29]=>
  string(5) "label"
  [30]=>
  string(12) "bon_a_savoir"
  [31]=>
  string(6) "langue"
  [32]=>
  string(14) "moyen_paiement"
  [33]=>
  string(6) "equipe"
  [34]=>
  string(21) "blocs_contenu_camping"
  [35]=>
  string(12) "presentation"
  [36]=>
  string(14) "title_location"
  [37]=>
  string(20) "the_content_location"
  [38]=>
  string(17) "liste_hebergement"
  [39]=>
  string(18) "title_emplacements"
  [40]=>
  string(20) "emplacements_wysiwyg"
  [41]=>
  string(18) "liste_emplacements"
  [42]=>
  string(26) "liste_emplacements_confort"
  [43]=>
  string(15) "liste_insolites"
  [44]=>
  string(15) "title_activites"
  [45]=>
  string(21) "the_content_activites"
  [46]=>
  string(9) "activites"
  [47]=>
  string(12) "title_region"
  [48]=>
  string(18) "the_content_region"
  [49]=>
  string(7) "regions"
  [50]=>
  string(14) "title_services"
  [51]=>
  string(29) "services_equipements_pictos_1"
  [52]=>
  string(34) "services_equipements_pictos_list_1"
  [53]=>
  string(28) "services_equipements_content"
  [54]=>
  string(25) "services_equipements_col1"
  [55]=>
  string(25) "services_equipements_col2"
  [56]=>
  string(29) "services_equipements_pictos_2"
  [57]=>
  string(34) "services_equipements_pictos_list_2"
  [58]=>
  string(25) "services_equipements_list"
  [59]=>
  string(8) "facebook"
  [60]=>
  string(9) "instagram"
  [61]=>
  string(7) "twitter"
  [62]=>
  string(7) "galerie"
  [63]=>
  string(10) "galerie_en"
  [64]=>
  string(10) "galerie_de"
  [65]=>
  string(10) "galerie_nl"
  [66]=>
  string(15) "grp_reservation"
  [67]=>
  string(24) "shortcode_contact_form_7"
  [68]=>
  string(18) "display_coup_coeur"
  [69]=>
  string(20) "on_bottom_coup_coeur"
  [70]=>
  string(14) "txt_coup_coeur"
  [71]=>
  string(31) "aprim_camping_secureholiday_id1"
  [72]=>
  string(21) "infos_complementaires"
}