From March 29th 2019 to September 30th 2019
surface 3,2 Ha
90 pitches and 8 rentals
Aquarev is a campsite located in Loudéac. The campsite's modern amenities are a true favourite for families wanting to spend a holiday with all the family in Brittany.
A CAMPSITE FOR ALL THE FAMILY IN BRITTANY
Opened in 2012, the Aquarev campsite has been welcoming guests looking for fun-, sporting- and family-friendly holidays. You will have only one step to take to enjoy the many games and original activities on offer at Aquarev. Examples include tennis, football, fishing, archery, but also slides, water sports, rope pyramid or zip lining. There is really something for young and old. There is no lack of activities, aimed at all ages to please everyone. For young parents baby equipment is also available. Nestled in nature, on the edge of a lake, Aquarev campsite is the perfect place to relax with family. Aquarev is a campsite located in Loudéac. The campsite's modern amenities are a true favourite for families wanting to spend a holiday with all the family in Brittany.
Activités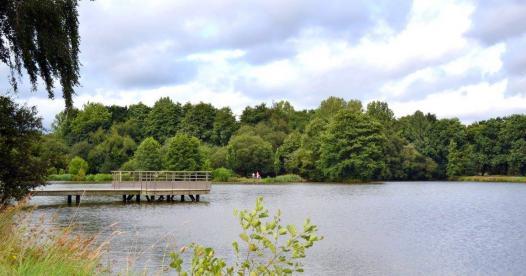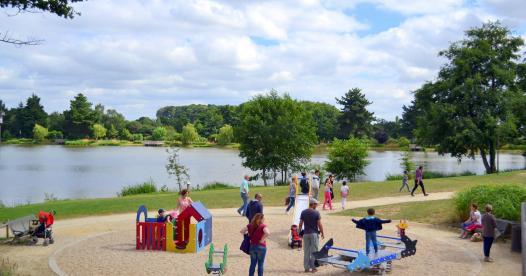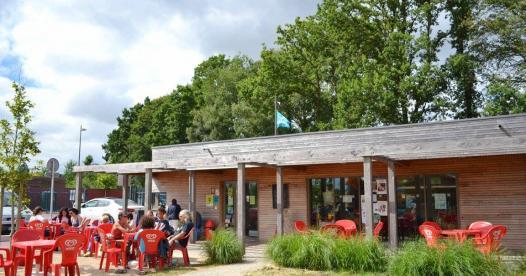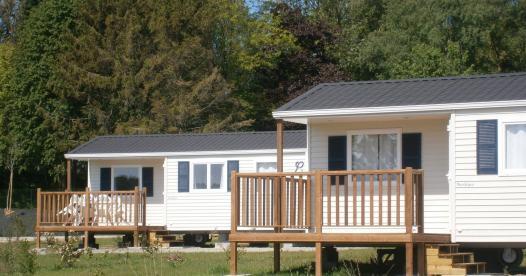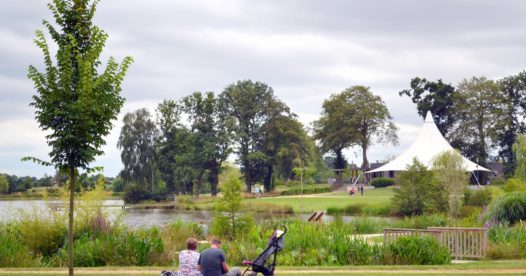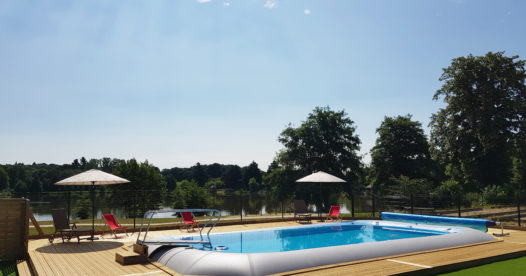 Sport trail:   Aquarev Park suggests a fitness trail.
Library: You can borrow and exchange books, magazines and other camping guides from the library at the campsite reception. You will also be able to catch the latest news every day.
Children's playground area: Slides, swings, and sandbox. The Aquarev campsite has thought of everything to ensure the little ones play in complete safety.
Campervan drainage facilities: campsite residents can empty wastewater and obtain water refills easily and free of charge.
Laundry: Washing machines and dryers are available on the campsite. (Token machines).
Sanitary facilities:  Our sanitary facilities are recent (2012). We use modern and ecological materials. Seasonova's testament to its commitment to ecology is exemplified by the fact that we have installed of solar panels throughout in sanitary facilities of our campsite.
Entertainment: The campsite offers an entertainment programme throughout the months of July and August, a program of entertainment activities for the whole family!
The Internet: Wi-Fi is available throughout the campsite (for a charge)
Accessibility for persons of reduced mobility: We have a mobile home for people with reduced mobility with adapted sanitary facilities.
Bike rentals: the campsite offers mountain bike rental for all types of cycle routes.
Security: There are overnight rounds all the season long.
Grocery store: Forgot to buy salt? No worries, you can pick up this and other food products at our on-site grocery store!
Ice creams and drinks: Want to quench your thirst? We offer various drinks and ice cream.
Bakery and Pastries: The campsite provides a morning bakery collection service in season for you to come and collect your fresh bread and pastries from the reception.
Snack / bar to eat on the spot or to take away with you. Open from May to September, you can enjoy food like chicken and chips and a selection of toast.
Baby equipment Kit: It is not easy to go on holiday with a child's bed, highchair or even a pushchair, so we offer a rental service from €2 per day.
Campervan emptying area: an emptying area is available for campervans at the campsite.
Our Activities
The Aquarev *** campsite offers you a wide range of rich and diverse activities. These include the possibility to rent karts & Rosalie communal karts to go off with friends or family around the leisure centre, but we also propose a schedule of activities with various activities and entertainment evenings.
The Aquarev campsite provides playgrounds for children. Your children will enjoy playground access all day long. Ideal for spending some fun time, but of course also a chance to meet "new neighbours" and fellow holidaymakers!
More than 35,000 people once earned a living from linen in Côtes d'Armor between the 17 th and 19 th centuries. It was truly the golden age of the Breton linen textile industry for two whole two centuries. From Loudéac, Quintin, Saint-Thélo and Uzel, weaving manufacturing is renowned across the world textile market for its fineness and quality of its linen fabrics, registered under the label "Toiles Bretagne".
With a horse riding circuit of more than 45 km, located on the edge of a green forest, the Pays de Loudéac Equestrian Centre Pony Club is a riding school approved by the French Equestrian Federation, the National French Riding Schools Committee and the French Ministry for Youth and Sports.
Contact
Saint Guillaume 22600 Loudéac +33 2 96 28 95 54
The tourist office invites you to contact it to find out about all the activities to do in the area, located at 15 rue Moncontour Loudéac.
SOME USEFUL IDEAS FOR YOUR STAY
We have selected some local partners for you who will help you discover the most beautiful parts of regions where Seasonova campsites are situated!
We have chosen 6 themes for your perfect holiday, so that everyone can feel comfortable in his world and help others discover these interests!
La Bisquine
The Bisquine is located in Loudéac town centre and proposes seasonal cuisine. Price ranges are typically in three menu brackets: €17.80, €24, €32 and à la carte.
Address: 8 Place de l'Eglise, 22600 Loudeac
Telephone: +33 2.96.28.25.80
10% reduction with the Preferred Offer with Passport: except for drinks
PASSION & ADVENTURE
The Nature 100% Nature adventure Acrobatic trekking in the trees open to children from 3 years and accessible to all.
Address : Les Tronchees 22400 Morieux
Tel. : +33 2 96 32 80 80
E-mail: passion.et.aventures@wanadoo.fr
Privileged Offer with Seasonova Passport: 10% entry discount per person.
QUAI DES IMAGES CINEMA
The cinema in Loudéac town centre has two large screens. Here you can take advantage of having a cinema all year round and meet up with others in meetings, events regularly organized around movies: meet with directors, actors, producers and critics.
Movies are screened in original and French versions. The cinema closes for the season from the 15 th of September. Open 7 days a week with the exception of the 1 st of July to the 31 st of August when it is closed on Tuesdays.
Address: Cinema Quai des Images 9 bd Victor Etienne
Tel: +33 2 96 66 03 40 E-mail: infos@cinemaquaidesimages.org
Privileged Offer with Seasonova Passport: Preferred Offer: adult seats at 6 euros instead of 7; Young people (12-18 years) at 4.50 euros instead of 6.
Accessibility standards for the Disabled
SANDRINA HAIR SALON
Unisex hair styling – hair care – cosmetics sales – La BIOSTHETIQUE is open from Tuesday to Saturday with or without an appointment. Address: 11 Avenue Alexandre de Lavergne, 14810 Merville Franceville Tel. +33 2.31.24.21 Privileged offer with passport: -15% on solar, hair, body and face product ranges.
Availability
Reviews