Le camping de Vesoul
Looking for relaxation and fun?
Don't wait any longer, this campsite is made for you! The Vesoul campsite welcomes you to discover a multitude of activities. Located a few meters from the international lake of Vesoul, the Seasonova campsite offers you a unique natural setting just a 30-minute walk from the city center. The campsite offers a variety of activities nearby for young and old: water park, sailing, hot-air balloon departure, cycle paths ... Enjoy these timeless moments at the restaurant du Lac or at the top of La Motte for a breathtaking panoramic view.

Good to know


Access for people with reduced mobility


Pets allowed * (according the rentals)
News

Réservez en toute sécurité chez seasonova
Because a successful stay starts with a serene reservation, Seasonova makes your life easier. If you opt for a reservation without cancellation guarantee, you will still benefit from a refund* within 48 hours (working days) in the following cases : [...]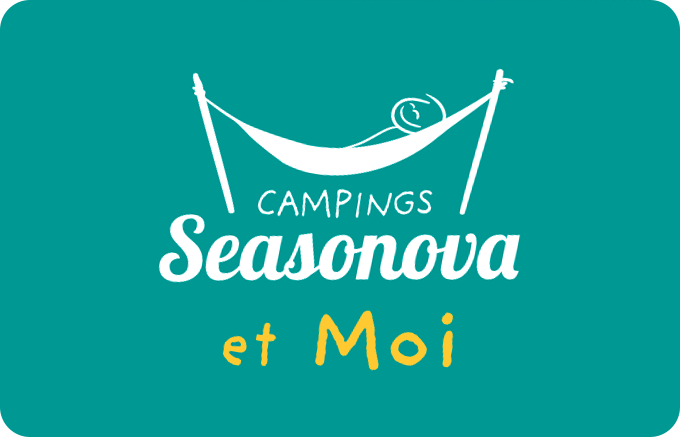 Do you know the
loyalty card?
Many advantages*
Join our tribe
and receive exclusive offers
* according to general conditions of use
Locaties
Rental all the seasonova Vesoul campsite
Locations
EMPLACEMENTS AU CAMPING SEASONOVA VESOUL
Want to pitch your tent in a family campsite? 160 shaded pitches with an average surface area of 120 m² are bordered by hedges and trees, and around 30 pitches are stabilised to accommodate motor homes.
All the pitches on the campsite are not covered by wifi for ecological choices
Activities
An ideal campsite for a family holiday

Campsite with bicycle rental
Our Seasonova vesoul campsite is lucky enough to be close to a greenway which is ideal for cycling. It is for this reason, and in an ever more responsible
that our campsite offers all kinds of bikes for rent. From children's bikes to electric bikes, there is something for everyone.

giant water park
The Ludolac Olympic swimming pool in Vesoul is an open-air swimming pool located in the north of the town in the middle of greenery and next to the lake. It has a 50 m pool, a play pool with water games, a balneo pool, a paddling pool with games, a slide, a solarium, playgrounds and a snack bar.

hiking trails
The campsite is bordered on one side by Lake Vaivre with the possibility of a 5 kilometre walk or bike ride and on the other side by a fish reserve, which ensures the peace and quiet of nature.

Wellness massages
Treat yourself to a moment of peace and relaxation at the heart of your
your stay. Martine, a professional masseuse, will provide you with the best
her massage to suit your needs at the time.
Région
A visitor
Curiosity in and around Vesoul
Vesoul :

Lac de vaivres et Montoilles 1km
Discover Vesoul, a town located in Haute-Saône (70) and part of the Bourgogne-Franche-Comté region. At the campsite's doorstep, the Vaivre et Montoille lake welcomes you for your hikes, mountain biking, swimming, discovery of the surrounding nature...

La Motte de Vesoul 1km
La Motte, not to be missed: from the Notre Dame de la Motte chapel, at the top of the hill with a panoramic table, you can overlook Vesoul and its surroundings.

Jardin anglais 2km
In the town centre, 2 km from the Vesoul campsite: the old town and the English garden with its lush vegetation.

sites historiques de vesoul 1km
On the outskirts of Vesoul: discovery of historical sites such as the Frotey hoof or Caesar's Camp.

Musée des arts et traditions populaires 30km
Champlitte (60 km) and its Museum of Popular Arts and Traditions Oricourt (30 km), the best preserved fortified castle in Franche-Comté.
Services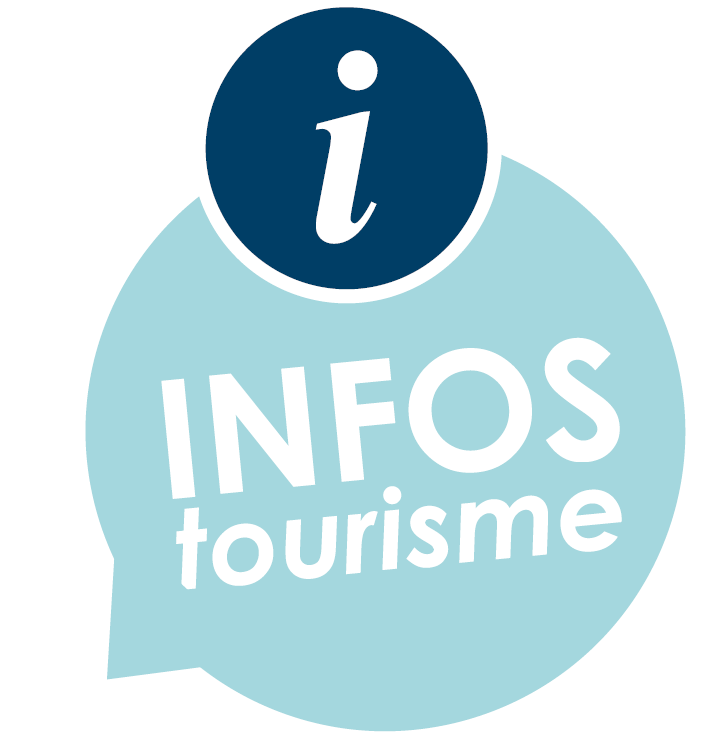 Games for children
Ping-Pong table
Boule field
Volleyball court
Sale of LUDOLAC tickets

(preferential rate)

Bread deposit
Postcard sale
Washing machine
Drying machine
Internet access
Bicycle Hire
Restaurant at 20 m
LUDOLAC at 100 m

(preferential rate)

July - August
Lake Vaivre beach 20 m away
Fishing at 20 m
Football field, basketball, archery, 100 m away
Tennis 100 m away

(court rental at the campsite)

Ornithological reserve at 500 m
Supermarket 2 km away
Sailing base 2 km away
Discotheques 2 km
Cinema and bowling 1 km
Karting 5 km
Vesoul town centre 2 km
Bus and train station 2 km
Bus stop 100 m
Market in Vesoul Thursday morning and Saturday morning 2,5 km

Sanitary facilities
Heated toilets, all comfort, you will find clean and modern facilities with baby cabins, PMR cabins.

Games and entertainment on site
Games for the little ones There are many activities for children at the campsite and leisure centre. Children can play in the playgrounds and make new holiday friends.
array(76) {
  [0]=>
  string(14) "galerie_photos"
  [1]=>
  string(16) "utiliser_les_ids"
  [2]=>
  string(24) "script_secure_holiday_id"
  [3]=>
  string(7) "widgets"
  [4]=>
  string(13) "aprim_adresse"
  [5]=>
  string(9) "region_h1"
  [6]=>
  string(8) "aprim_cp"
  [7]=>
  string(11) "aprim_ville"
  [8]=>
  string(23) "aprim_camping_telephone"
  [9]=>
  string(19) "aprim_camping_email"
  [10]=>
  string(13) "aprim_etoiles"
  [11]=>
  string(17) "aprim_ordre_carte"
  [12]=>
  string(15) "aprim_ouverture"
  [13]=>
  string(21) "aprim_camping_horaire"
  [14]=>
  string(18) "aprim_emplacements"
  [15]=>
  string(30) "aprim_camping_secureholiday_id"
  [16]=>
  string(19) "aprim_camping_video"
  [17]=>
  string(9) "video_img"
  [18]=>
  string(10) "google_map"
  [19]=>
  string(7) "use_cf7"
  [20]=>
  string(21) "aprim_camping_form_id"
  [21]=>
  string(22) "aprim_camping_baliseh1"
  [22]=>
  string(22) "aprim_camping_brochure"
  [23]=>
  string(18) "aprim_camping_plan"
  [24]=>
  string(20) "aprim_camping_tarifs"
  [25]=>
  string(27) "aprim_camping_plan_vignette"
  [26]=>
  string(11) "pointer_pos"
  [27]=>
  string(5) "title"
  [28]=>
  string(8) "subtitle"
  [29]=>
  string(11) "the_content"
  [30]=>
  string(8) "cat_actu"
  [31]=>
  string(5) "modes"
  [32]=>
  string(5) "label"
  [33]=>
  string(12) "bon_a_savoir"
  [34]=>
  string(6) "langue"
  [35]=>
  string(14) "moyen_paiement"
  [36]=>
  string(6) "equipe"
  [37]=>
  string(21) "blocs_contenu_camping"
  [38]=>
  string(12) "presentation"
  [39]=>
  string(14) "title_location"
  [40]=>
  string(20) "the_content_location"
  [41]=>
  string(17) "liste_hebergement"
  [42]=>
  string(18) "title_emplacements"
  [43]=>
  string(20) "emplacements_wysiwyg"
  [44]=>
  string(18) "liste_emplacements"
  [45]=>
  string(26) "liste_emplacements_confort"
  [46]=>
  string(15) "liste_insolites"
  [47]=>
  string(15) "title_activites"
  [48]=>
  string(21) "the_content_activites"
  [49]=>
  string(9) "activites"
  [50]=>
  string(12) "title_region"
  [51]=>
  string(18) "the_content_region"
  [52]=>
  string(7) "regions"
  [53]=>
  string(14) "title_services"
  [54]=>
  string(29) "services_equipements_pictos_1"
  [55]=>
  string(34) "services_equipements_pictos_list_1"
  [56]=>
  string(28) "services_equipements_content"
  [57]=>
  string(25) "services_equipements_col1"
  [58]=>
  string(25) "services_equipements_col2"
  [59]=>
  string(29) "services_equipements_pictos_2"
  [60]=>
  string(34) "services_equipements_pictos_list_2"
  [61]=>
  string(25) "services_equipements_list"
  [62]=>
  string(8) "facebook"
  [63]=>
  string(9) "instagram"
  [64]=>
  string(7) "twitter"
  [65]=>
  string(7) "galerie"
  [66]=>
  string(10) "galerie_en"
  [67]=>
  string(10) "galerie_de"
  [68]=>
  string(10) "galerie_nl"
  [69]=>
  string(24) "shortcode_contact_form_7"
  [70]=>
  string(15) "grp_reservation"
  [71]=>
  string(18) "display_coup_coeur"
  [72]=>
  string(20) "on_bottom_coup_coeur"
  [73]=>
  string(14) "txt_coup_coeur"
  [74]=>
  string(21) "infos_complementaires"
  [75]=>
  string(31) "aprim_camping_secureholiday_id1"
}