Mini-farm
happiness is in the mini farm
Pitching your tent in our Seasonova campsites means spending a guaranteed Slow-life holiday: relaxation, nature, outdoor activities, calm … Everything is available for you. can get away from your daily routine, so that you can enjoy while relaxing. Spending your holidays at a Seasonova campsite, there's nothing like being able to start off on the right foot with a lot of memories to share!
At Seasonova, we make your well-being our priority. This is why we are constantly thinking with our teams about what could make you happy and relax you as much as possible.
As you may have noticed, nature and its respect are essential concepts and are close to our hearts. This is how, after realizing the well-being that our pets bring to us on a daily basis, that it seemed interesting to us to create spaces of interaction with lots of animals in our various campsites. Span >
In our opinion, these spaces are an opportunity for the little ones, and even for adults, to be made aware of the animal world, biodiversity and the environment. The mini farm space arouses the awakening of the senses and the curiosity of young and old, to allow our children to build themselves, discover and learn through respect, while having fun.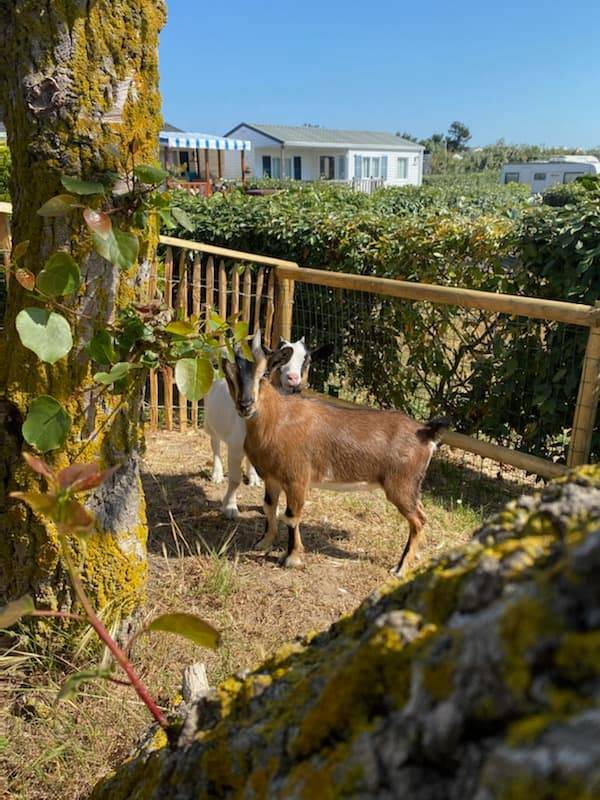 Become a little farmer!
Our managers will be happy to invite you and your children to feed the animals, pamper them, or even collect the eggs from the hens. The opportunity to spend a privileged moment, in contact with the animals of the mini-farm. For some it will be a discovery, for others the perfect time to rekindle sweet childhood memories in you.
Small chickens, rabbits, goats, sheep and even alpacas, there is something for everyone depending on the campgrounds, and all have a hell of a personality. It is not the managers of our campsites who will tell you otherwise! And yes, the animals are filterless and sometimes form a spectacle on their own: smiles, and even giggles guaranteed!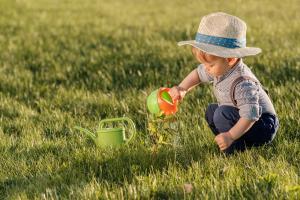 A mini farm for a slow life vacation?
Animals are not wild and ask for nothing but affection… and food… So now is the time to take time with them, and to enjoy the moment.
If animals love to be pampered, they do it well: studies have shown that spending time in contact with animals would reduce hormones linked to stress and anxiety. Some therapies have even been created to qualify the well-being that our animal friends provide to us: we can cite, for example, zootherapy! Its effectiveness is not yet scientifically proven so all you have to do is come and test it directly and make your own opinion!
Come meet the animals of the Seasonova small farms: Julio, Peppa, Luc, Pig, Lapinou and all the other friends are waiting for you to be pampered! They will fill your heads, and those of your children, with lots of memories to tell in the playground, or at the coffee break!